VIDEO DRAGON BRIDGE DA NANG (4K UHD)
Dragon Bridge is one of the three famous bridges in Da Nang along with Han River Bridge and Thuan Phuoc Bridge, was designed in the shape of a dragon, over the Han River. The Dragon head facing My Khe beach (one of the 10 best beaches in Vietnam) symbolizes the development aspiration of Da Nang City .
The bridge has 6 lanes for traffic and two wide sidewalks for pedestrians. Standing on the Dragon Bridge, you can see the whole central area of ​​Da Nang and other famous bridges.
Address: Nguyen Van Linh, Phuoc Ninh, Da Nang
DRAGON BRIDGE BREATHING FIRE
The Dragon breathes fire and water at 9 pm on weekends and holidays. It breathes fire in 2 minutes with 3 minutes of water breathing after.
When it is almost time for the performance, the bridge will be blocked from traffic in two directions, only pedestrians can access the bridge (limited). Choosing a hotel near the Dragon Bridge is also a favorite choice for travelers looking to see a performance.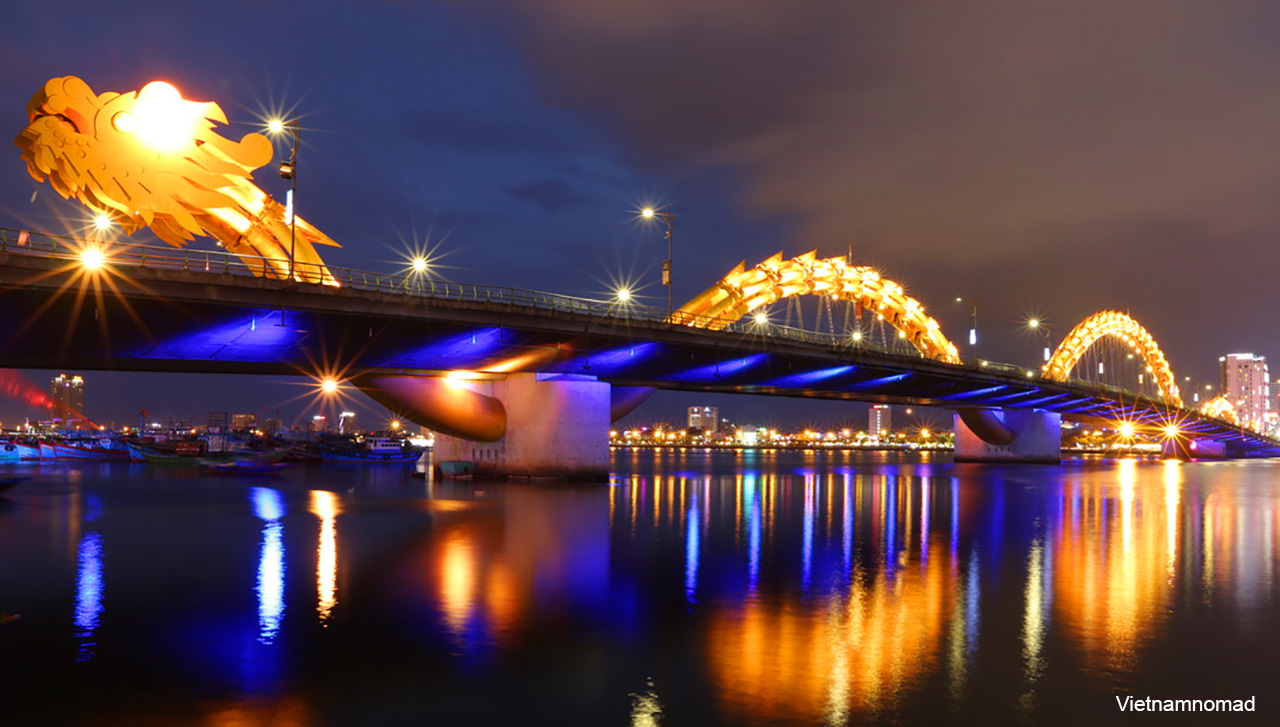 TIPS
Above is some information about the Dragon Bridge Vietnam, you should refer to some articles about Da Nang:
Thank you for reading and meet you in Vietnam!