1. Hoi An Ancient Town
Hoi An is an ancient town in Quang Nam Province, about 30km from Da Nang center. Hoi An was once a busy international trading port for hundreds of years ago; today, this place still retains almost intact with more than 1000 architectural monuments, traditional dishes, and lifestyle of people. Come to the ancient town; you will be overwhelmed by the nostalgic space and cultural beauty: Japanese Temple, Tan Ky Old House, Hoi Quan Phuc Kien.
It will be fascinating to walk or cycle along ancient streets, experience the drop of flower garlands and colored lantern on Hoai River. On the full moon, all families in Hoi An ancient town will turn off all electric lights and light up lanterns. Therefore, you will admire a mysterious, beautiful scene that generally only seen on television.
Located in Cam An ward, about 3km from the ancient town, An Bang Beach has long been voted as one of the most beautiful beaches in Vietnam, and a must-visit attraction in Hoi An. The clear blue sea, gentle waves, white sandy beach – a wonderful space for you to enjoy the relaxation that comes from the sea. In 2011, An Bang beach was voted as one of the 50 most beautiful beaches in the world by CNN GO.
From Hoi An Ancient Town you can come here by walking or cycling. Most of the hotels in Hoi An offer free bicycles (or 50 000 VND/day).
Ranked at the third of Hoi An attractions is Cua Dai Beach – a beautiful beach of Hoi An, is about 5 km from Hoi An Ancient Town. The beach is famous for its white sand and clear blue water.
For a long time, Cua Dai beach is considered one of the beautiful beaches of Vietnam, and is a must visit place when coming to Hoi An. In recent years, Cua Dai beach has been strongly eroded, so the coast is not as beautiful as before; however, you can still swim and enjoy the quiet space here.
You can easily get to Cua Dai beach by bicycle or taxi (about 100 000 VND) from Hoi An Ancient Town.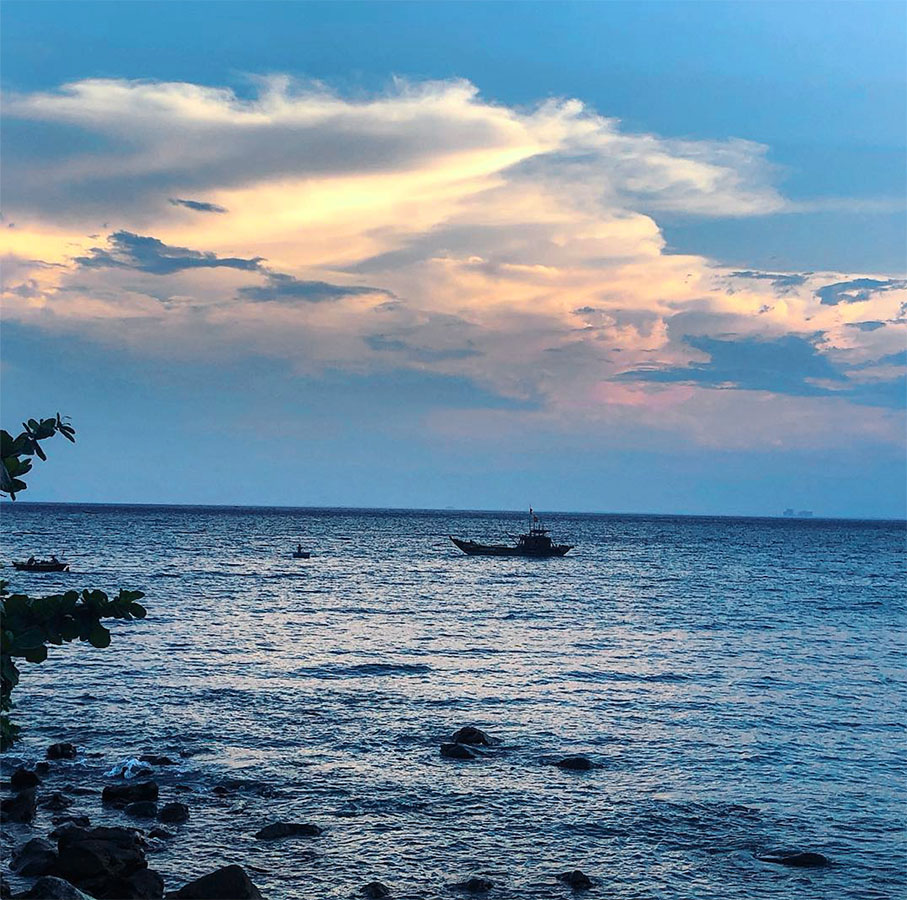 4. Cham Island
Cu Lao Cham (Cham Island) is a beautiful island in Quang Nam province, located 20km from Hoi An. Cu Lao Cham is an attractive destination with amazing activities. Here you can close to the crystal water, dive coral reefs, discover by canoe and enjoy fresh seafood.
There are two ways to get Cu Lao Cham from Hoi An:
By canoe: 350 000 (round trip), Depart from Cua Dai port.
By wooden boat: Depart from Bach Dang wharf (100 000 VND/trip).
You can rent Homestay, motorbike, bicycle when coming on the island.
5. Thanh Ha Pottery Village
Thanh Ha pottery village is located on the bank of Thu Bon river, 3 km from Hoi An Ancient Town, which was formed in the late 15th century. It is known as the largest ceramic park in Vietnam, including exhibition space of various ceramics and pictures related to Vietnam's history, culture, and the area of experiencing make ceramics with artisan for tourists.
Address: Pham Phan, Thanh Ha Ward, Hoi An, Quang Nam.
Opening hours: 8:30 am – 5:30 pm
Price: 35.000 VND
6. My Son Sanctuary
Ranked at the sixth of Hoi An attractions is My Son Sanctuary.
My Son Sanctuary is located in Quang Nam Province, it is about 40 km from Hoi An, consists of many Cham Pa temples surrounded by hills and mountains. It is considered to be one of the main temples of Hinduism in Southeast Asia in the 4th century, where worship of the Cham Pa royal dynasty as well as tombs of the Champa kings. It is a treasure of humankind and a must-visit place when you come to Vietnam.
Entrance fee: 150 000 VND
You should buy a tour at Hoi An, the price is about 500 000 VND (22 USD).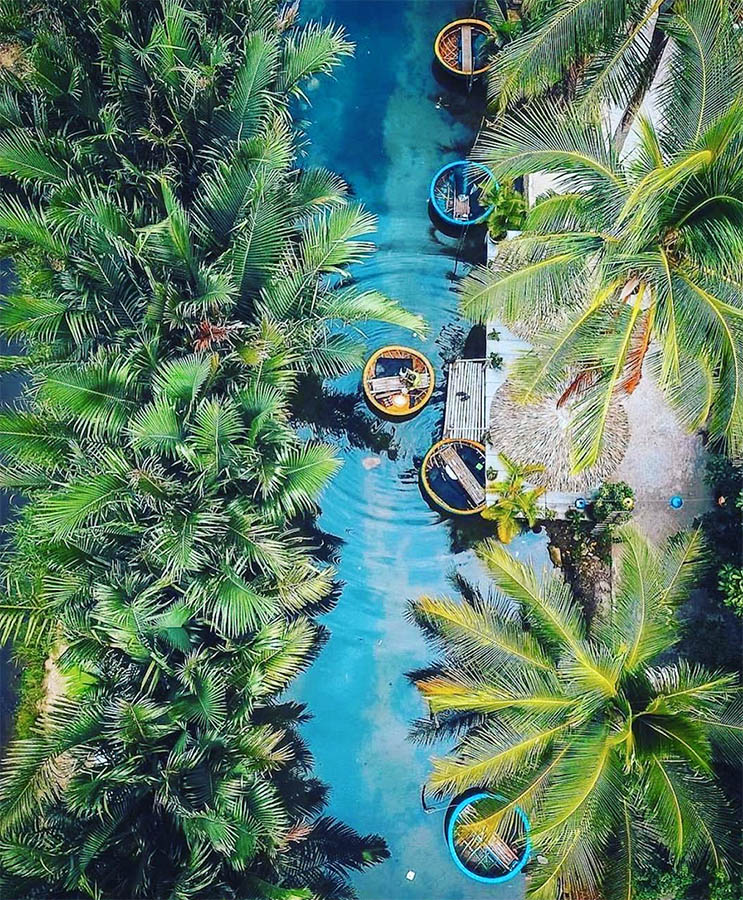 7. Bay Mau Coconut Forest 
Bay Mau Coconut Village in Cam Thanh (4km from Hoi An Ancient Town) is well-known for being an important historical relic as well as a craft village where many houses were built from coconut leaves. Bay Mau means seven hectares (70 000 square meters), in the resistance period, it was only seven thousand square meters; today, this area is thousands of hectares wide.
Come here; explore the miniature Mekong Delta, and enjoy some special dishes of Hoi An.
Entrance fee: 30 000 VND.
Basket boat: 150 000 VND.
8. Tam Thanh Beach & Mural Village
The last position in the list of Hoi An attractions is Tam Thanh Mural Village – A true tropical sea paradise!
It is located in Quang Nam province, about 45 km from Hoi An. The walls of this village are painted by the talented hands of Vietnamese and Korean artists. This place is truly a great destination: A clean beach, clear blue water, hospitality fishing villages.
From Hoi An, take bus number 14 to Tam Ky, then you catch a taxi to Tam Thanh beach. We will have more specific guidance in the next article.
Above are the top 8 attractions in Hoi An, you can read more about Food, Stay and Hoi An Travel Guide for more information.
Recommended length of stay: 3 -4 days. You should choose a stay near Ancient Town.
Don't forget to download Hoi An Tourist Map and print out the paper before the trip.
We hope this information will be useful to you. Wish you have a nice trip, don't forget to send us a message to tell us what Hoi An is in you!