The 8 trekking sites in Vietnam below are the best choice for adventure seekers. Challenge with the most stunning trekking coordinates in Vietnam from North to South.
1. Ta Nang – Phan Dung – the most beautiful trekking route in Vietnam.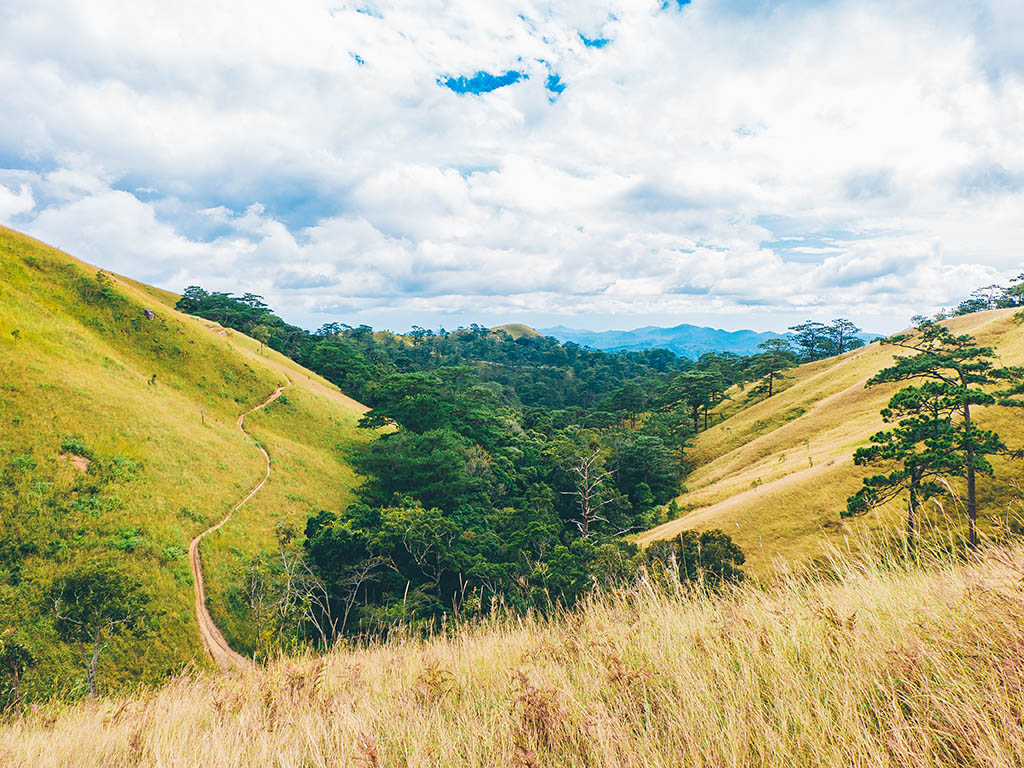 With a length of over 50km, the forest road stretches through 3 provinces Lam Dong, Ninh Thuan, and Binh Thuan filled with different sceneries: large fields, hills, forests, and towering waterfalls. It's amazing to catch the pace of sunrise and sunset on the top of mountains with 2 days of trekking.
June to November is the most beautiful time to experience green scenery. It doesn't take much effort to cool down, but the rainy season makes it harder to walk. In the dry season from February to May, it looks amazing with the burning grass, sunny during the day, and cool at night at more than 1,000m high.
Although the Ta Nang – Phan Dung route is not too difficult, this site still seems to be extremely dangerous, especially during the rainy season. We highly recommend that you follow a tour or a large group with local people.
2. Fansipan – the roof of Indochina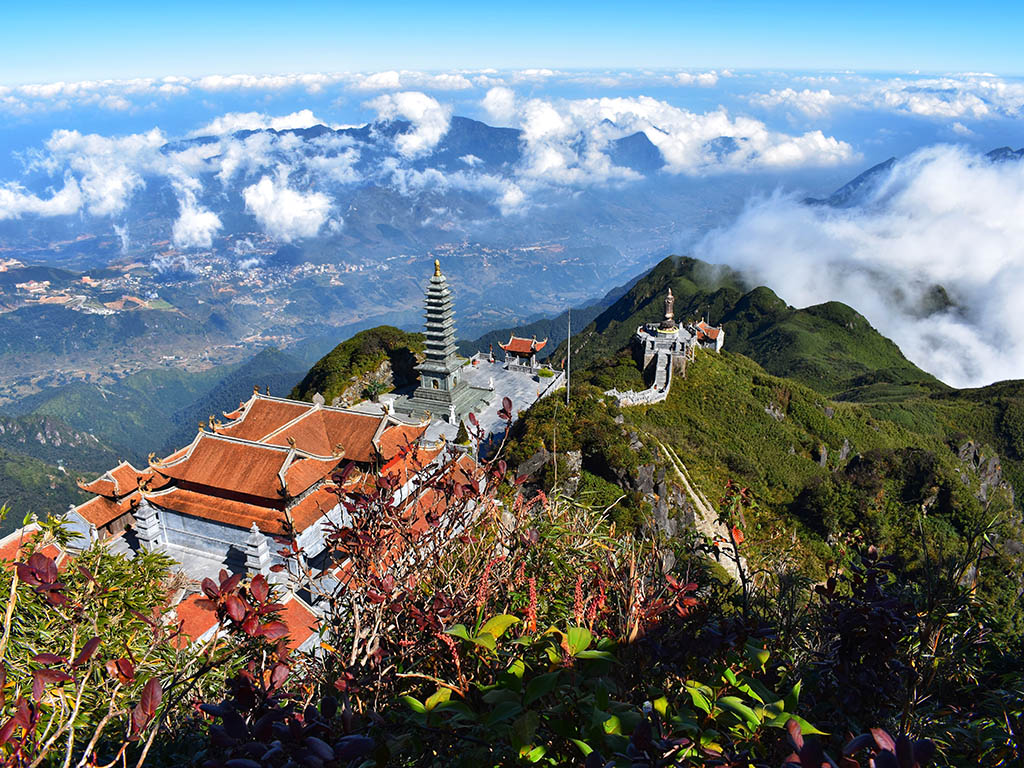 If you want to leave the crowded town to explore Sapa by a different way, trekking Fansipan Mountain (3143m) – the roof of Indochina, is the best choice for you to conquer the best trekking north in Vietnam.
Conquering Fansipan Mountain, you can challenge yourself with different terrain: the large terraces, crystal mountain streams to towering cliffs. Although Fansipan is the highest mountain there, you can absolutely conquer it with your feet without needing lots of professional trekking skills. However, the travelers need good health, a great spirit, and anytime vigilance.
The best time to take a great journey is from October to November, or from March to May. We recommend that you follow a tour or rent local people for your safety.
3. Son Doong Cave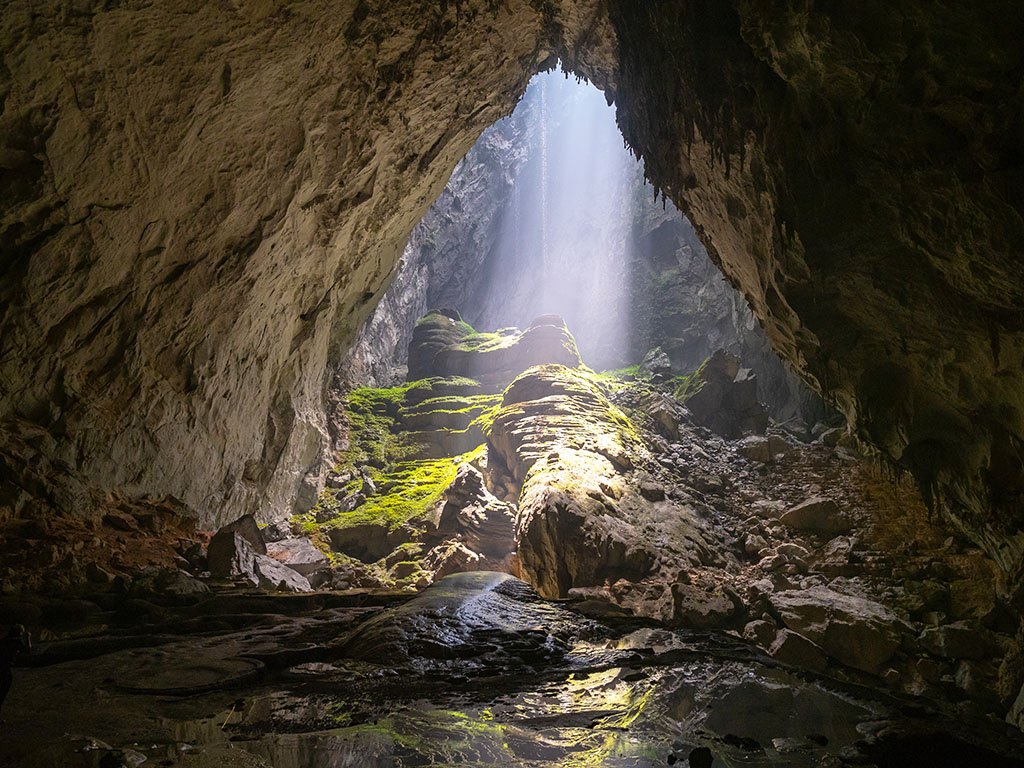 Son Doong is the world's largest cave having an absolutely different ecosystem: unique underground rainforests, two gigantic cave ceilings collapsed, blind creatures in the three-million-year-old river cave.
The four-day, three-night Son Doong tour is one of the world's top bucket list adventures. This tour is for adventurous travelers who want to join a once-in-a-lifetime experience.
4. En Cave – 3rd the largest caves in the world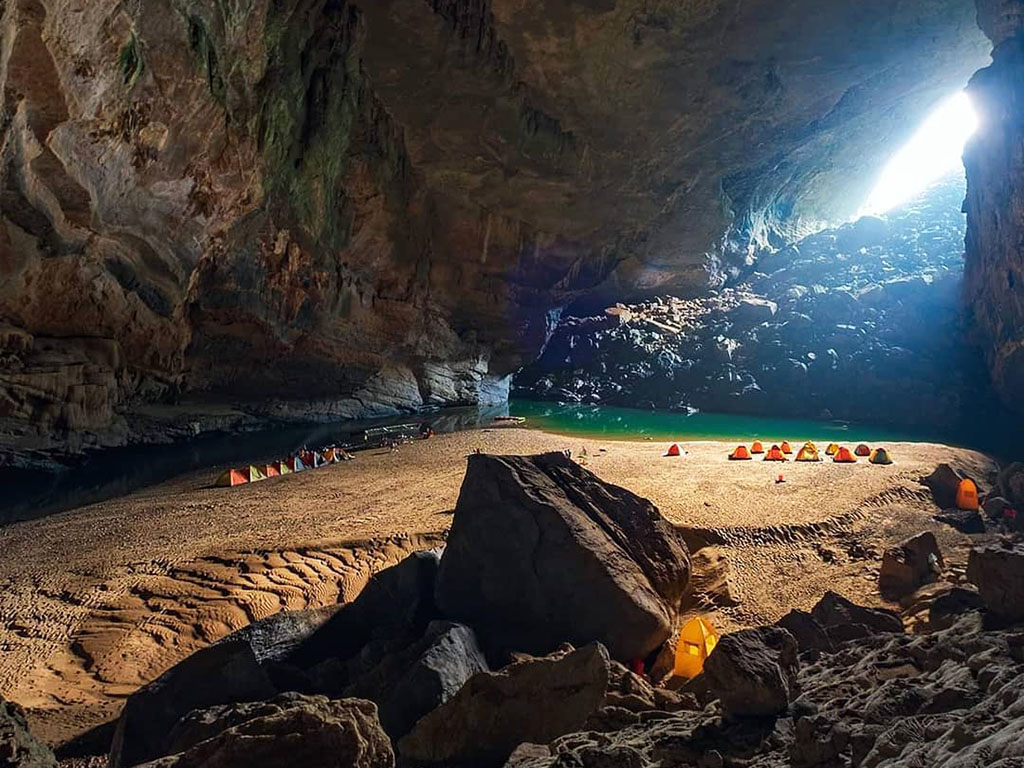 En Cave is located in Quang Binh Province, having been known as the land of caves. Ranked the third of the largest caves in the world and an ideal site for the adventure feat, it is unlike other trekking spots due to its special ecosystem.
The journey is 22km with a bunch of amazing experiences. You can hike through the forest to learn about the style of Van Kieu ethnic people at Doong village. In the En cave, instead of the exhaust there is a high excitation when touching million-year stalactites and the freshest mountain stream.
Belonging to the Son Doong cave system, the En cave trekking tour is a good choice because the Son Doong trekking tour is extremely expensive and difficult to register with the tourist limit policy.
5. Cao Bang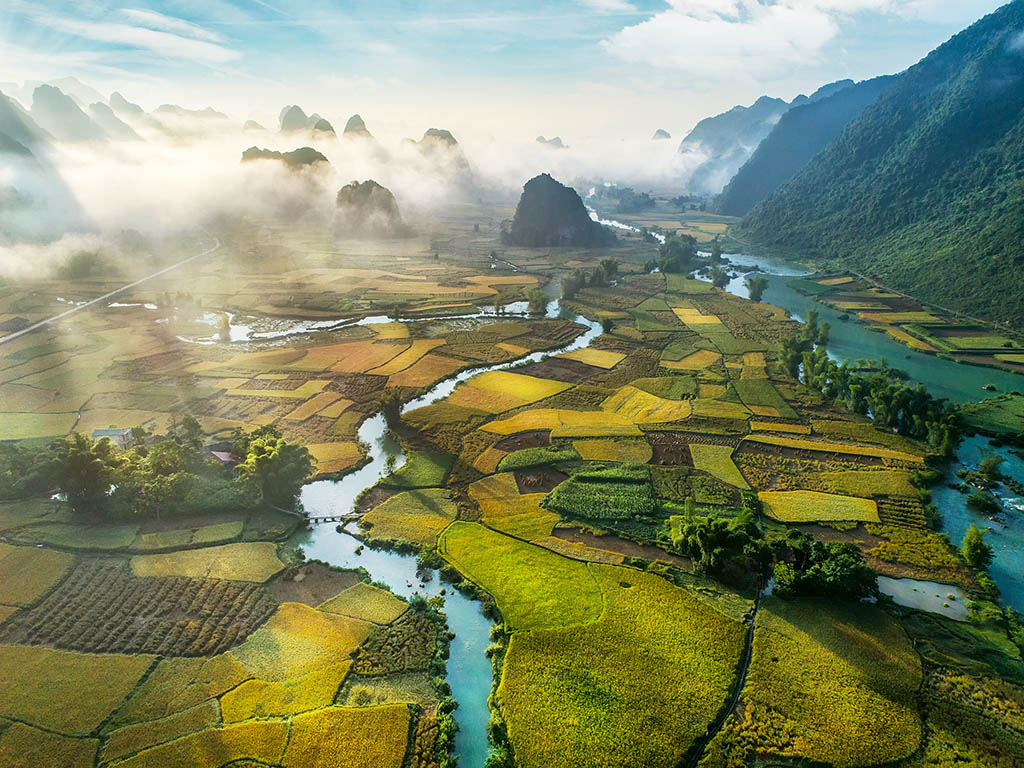 It's no coincidence that Cao Bang has been voted as one of the top 5 trekking sites in South East Asia (SkyScanner, 2018), the place makes your surprise with many historical and natural sites along with different trekking sites.
Being one of the best places for trekking in Vietnam, you can see paradise on the ground. Visiting Pac Bo revolutionary base to explore Nguom Ngao limestone cave. Ban Gioc waterfall is a target at the end of the journey, you can come into nature by kayak at the foot of the waterfall to contemplate the most magnificent natural beauty.
Cao Bang province is a bolder area between Vietnam and China, so personal papers are really necessary for your must-list.
6. Nam Kang Ho Tao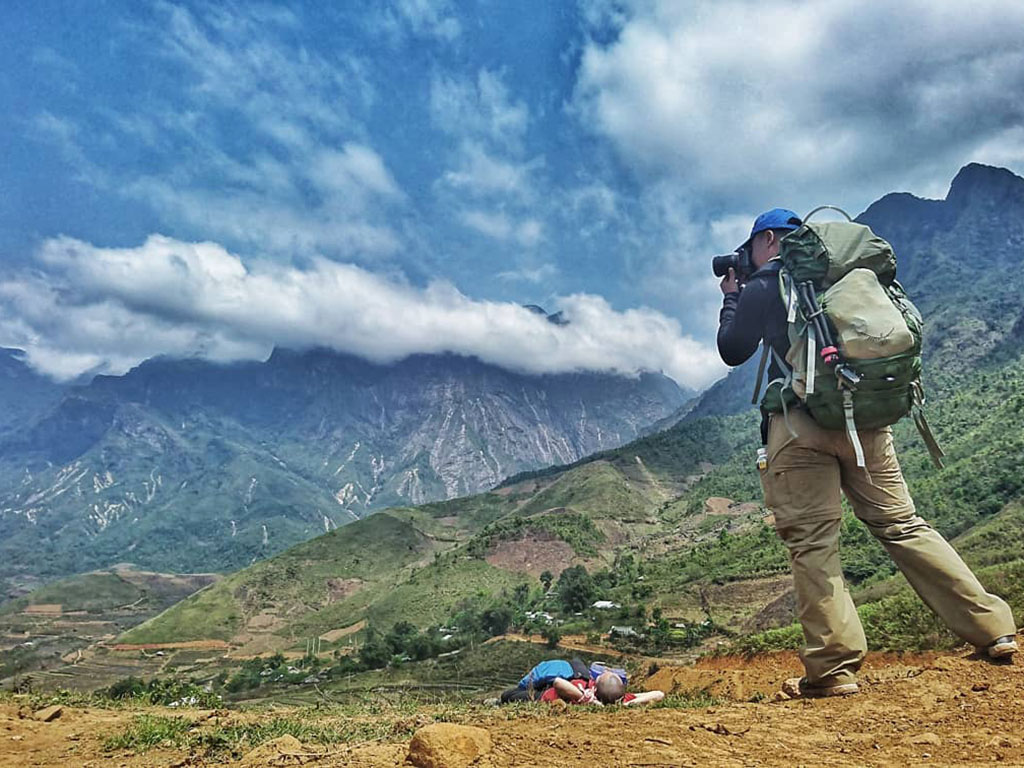 Located in Lai Chau province, Nam Kang Ho Tao is one of the most difficult treks in Vietnam. It hides the wild and majestic beauty of the Northwest region of Vietnam. However, the most special thing to attract adventure seekers is its extremely complex terrain.
To conquer this peak, you must spend 3 hours offroad and more than 30 hours for 31km trekking. Crossing dense forests seems to be the easiest experience here. You must frequently go trekking in the mountains, overcome many towering stones, and even the steepest cliffs without anything to hold. In addition, a lot of clear mountain streams are both an ideal place to recharge and a hidden dangerous terrain with changeable weather. Be careful, please!
From February to March and September to November is the best time to trek to Nam Kang Ho Tao mountain. The weather is stable. The trail is less slippery and clearer under sunshine. You should look up tips about the guide and the weather because even a few local people don't know the exact route.
7. Cuc Phuong national Park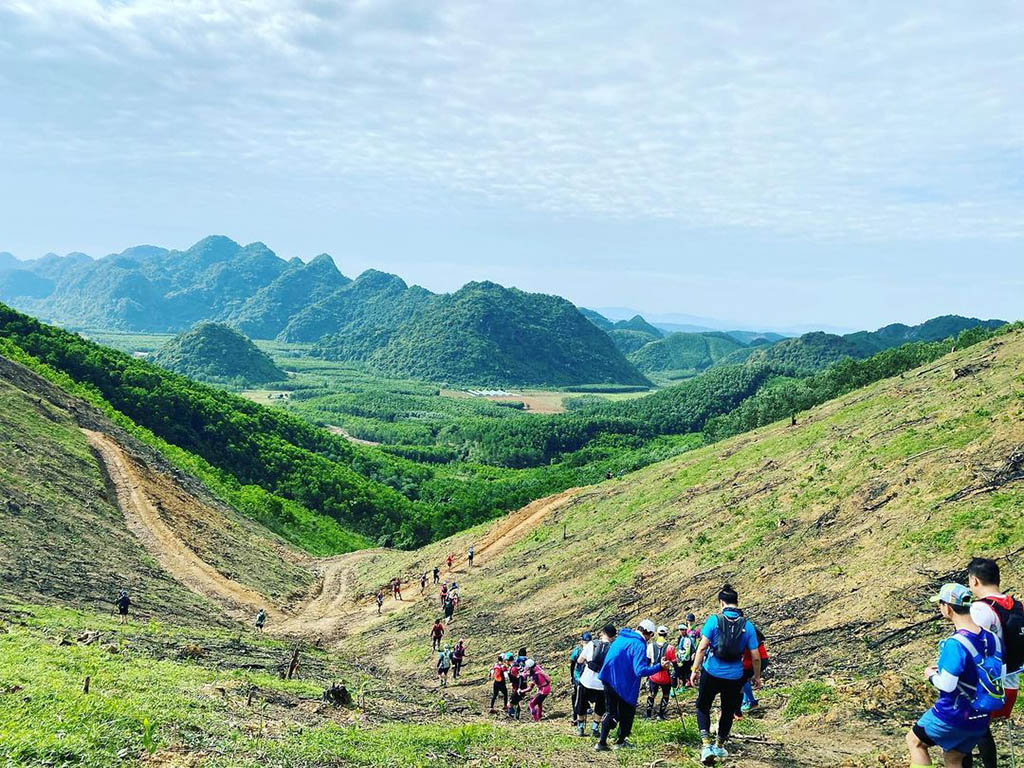 About 45 km from the center of Ninh Binh, Cuc Phuong National Park is the first national forest with extremely rich flora and fauna being one of the best hikes in Vietnam.
Besides choosing to experience it by bike, walking to explore bit-by-bit the forest is also really interesting. You can go long-distance hiking under the dense canopy of giant ancient trees, row a kayak at a natural lake, and listen to the animals.
Don't forget to visit the Endangered Primate Rescue Center to learn about many rare and valuable animals and some of the caves which have prehistoric man signs. Are you excited to go camping and look at wildlife among vast forests at night? It's really amazing and suitable for everyone, even families having children.
Cuc Phuong has developed quite well in tourism, so it is not difficult to find food and accommodation, but if you go camping overnight in the forest, you need to prepare food and drink. You should visit Cuc Phuong National Park from February to May, especially in May with the stunning butterfly season.
8. Ethnic Minority village in Sapa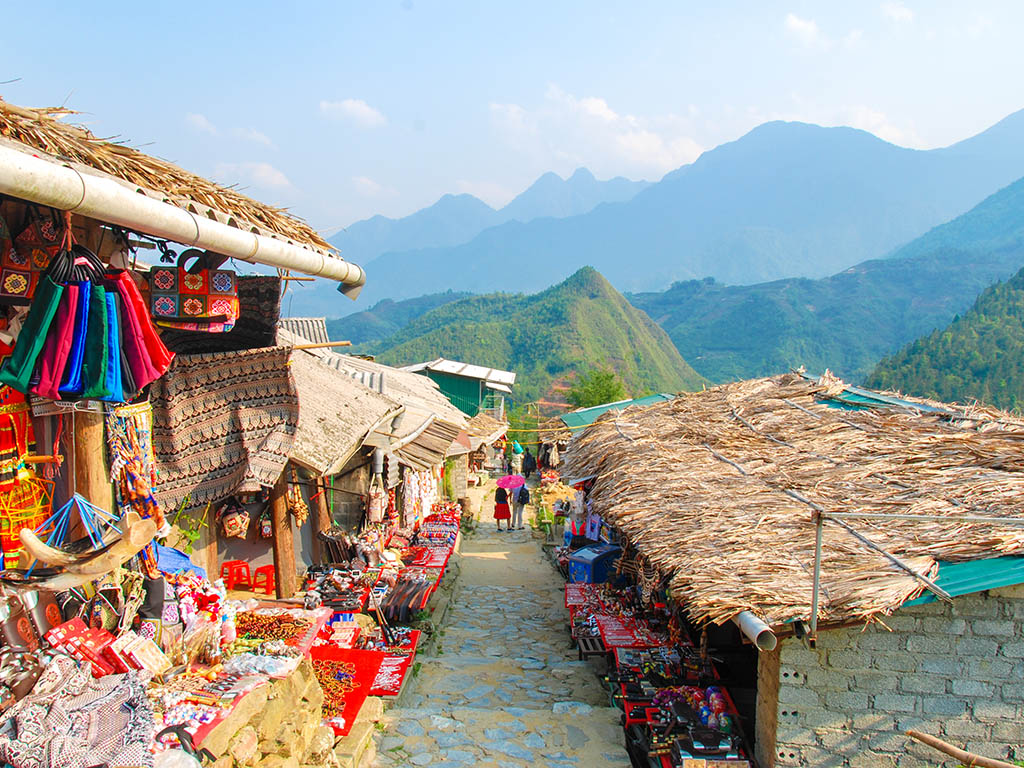 If you love exploring Vietnam culture, don't hesitate to make an ethnic minority villages trekking tour in Sapa. You can cross vast paddy fields, hike around beautiful flower valleys, and spend a memorable night in the village to explore the peace of life of the Black H'Mong, Dao, and Day people.
Growing rice in terraced fields and catching fish along mountain streams, and finishing the day with some specialties and local alcohol in the cold of Sapa at night are fantastic experiences there.
Cat Cat – Y Linh Ho, Lao Chai – Ta Van, and Ta Phin – Ma Tra are some popular trekking routes in Sapa for tourists, you should learn about taboo things about ethnic minorities from your tour guide before visiting them.