Hanoi at a glance
Referring to Hanoi, many people immediately think of it as an old city with many historical sites during feudal dynasties. But Hanoi is also known as one of the most dynamic and developed cities in Vietnam. Its thousand-year ancient beauty combined with the modern lifestyle has created a colourful Hanoi, the top destination in Vietnam.
Check out Hanoi lifestyle video 
Before starting the journey to explore Hanoi, we would like to introduce you to Hanoi tourist map. The map includes Hanoi's most popular destinations as well as other useful information such as restaurants, bars, and shopping. The points on the map we have researched very carefully, and accurately, so don't forget to download it for offline use when coming to Hanoi!
Transportation in Hanoi
There are many types of vehicles that you can choose to go around Hanoi. If you want to explore Hanoi traditionally, you can take a cyclo. Going around Hanoi on a cyclo, seeing this romantic beauty of this city, and talking to the driver to understand more about Hanoi's culture. However, the price for a walk around Hanoi by cyclo is quite high, about 300.000 – 500.000 VND/one.
If you want to save money, you can choose to go around Hanoi by bus, which is about 7.000 VND/fare. Shortly, Hanoi will also put into operation the urban elevated railway so that you will have more options for transportation.
Another option for you when exploring Hanoi is by double-decker bus. There are three price ranges for Hanoi double-decker bus: 300.000 VND (for 4 hours); VND 450.000 VND (for 24 hours) and 650.000 VND (for 48 hours). The ticket selling point is Dong Kinh Nghia Thuc Square (Bo Ho parking spot).
However, if you want to travel more comfortably and quickly, you can take a taxi or a motorbike taxi. Currently, there are many booking applications such as Grab, Gojek that help you save costs than cabs or traditional motorbike taxis.
The convenient way to exploring Hanoi is on a motorbike, in which you can go to any destinations at any time you want. The cost of renting a bike ranges from 100.000 VND – 200.000 VND/ day. You also have to leave from 1.000.000 VND as a deposit for renting a motorbike.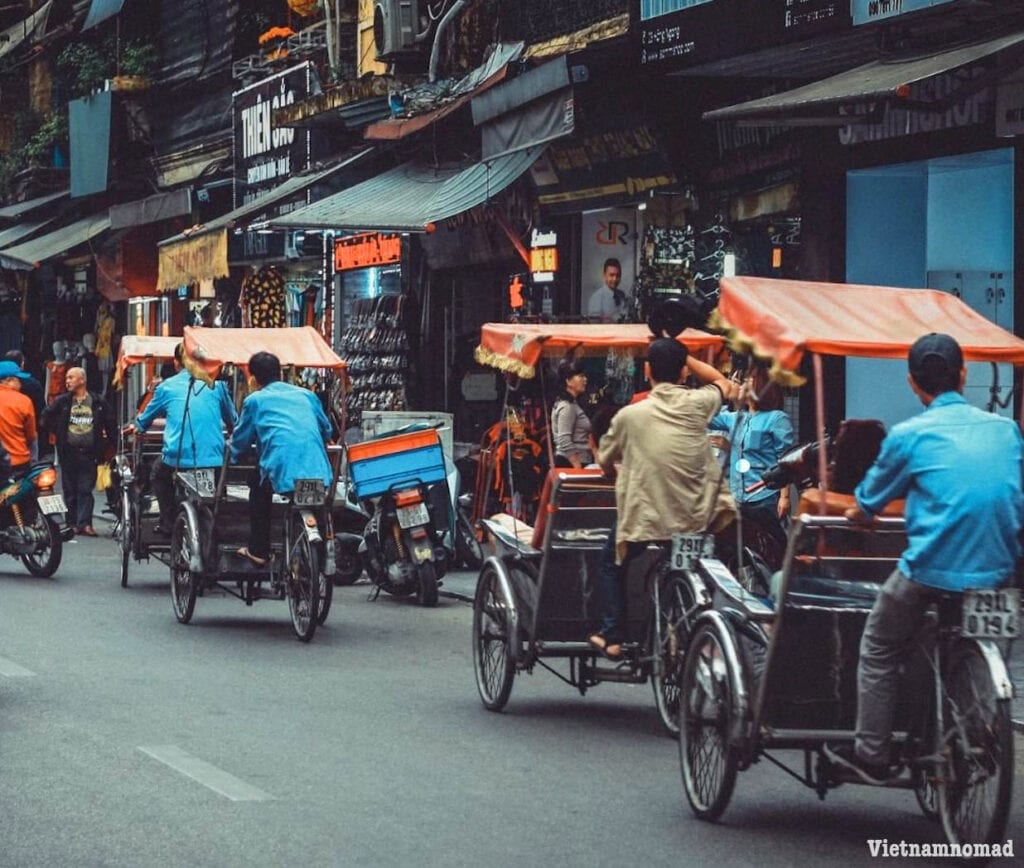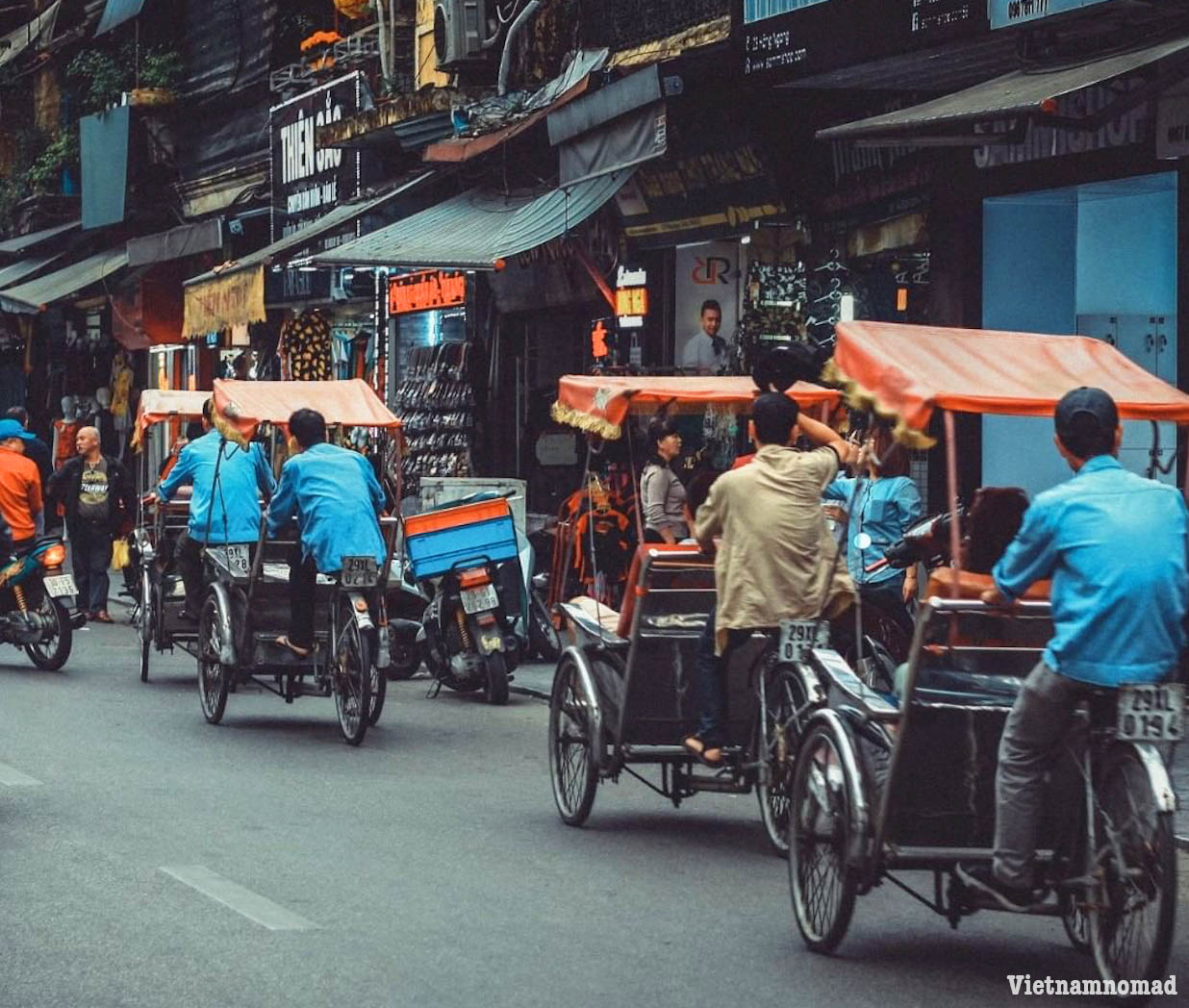 Hanoi weather
Hanoi has four seasons all year round: spring, summer, autumn, and winter. Because of the characteristics of a humid monsoon tropical country, Hanoi's climate in the winter and summer are quite harsh. The winter in Hanoi is cold, sometimes the temperature drops deeply below 10 °C; meanwhile, the summer is hot, sometimes stormy.
According to the experiences of many Hanoi travellers, you should visit this city in the autumn. It can be said that fall from September to November is the most beautiful time to visit this city, which is cool and comfortable for any tourist. 
In Hanoi, there are many kinds of a motel, hotel, and homestay. Prices and services are diverse for travellers with many choices. The hotels near the Old Quarter are more expensive. You can select a room by location, rates on booking applications to fit your needs.
Here are some recommendations for accommodation in Hanoi, which are excerpted from the Vietnam travel guide book.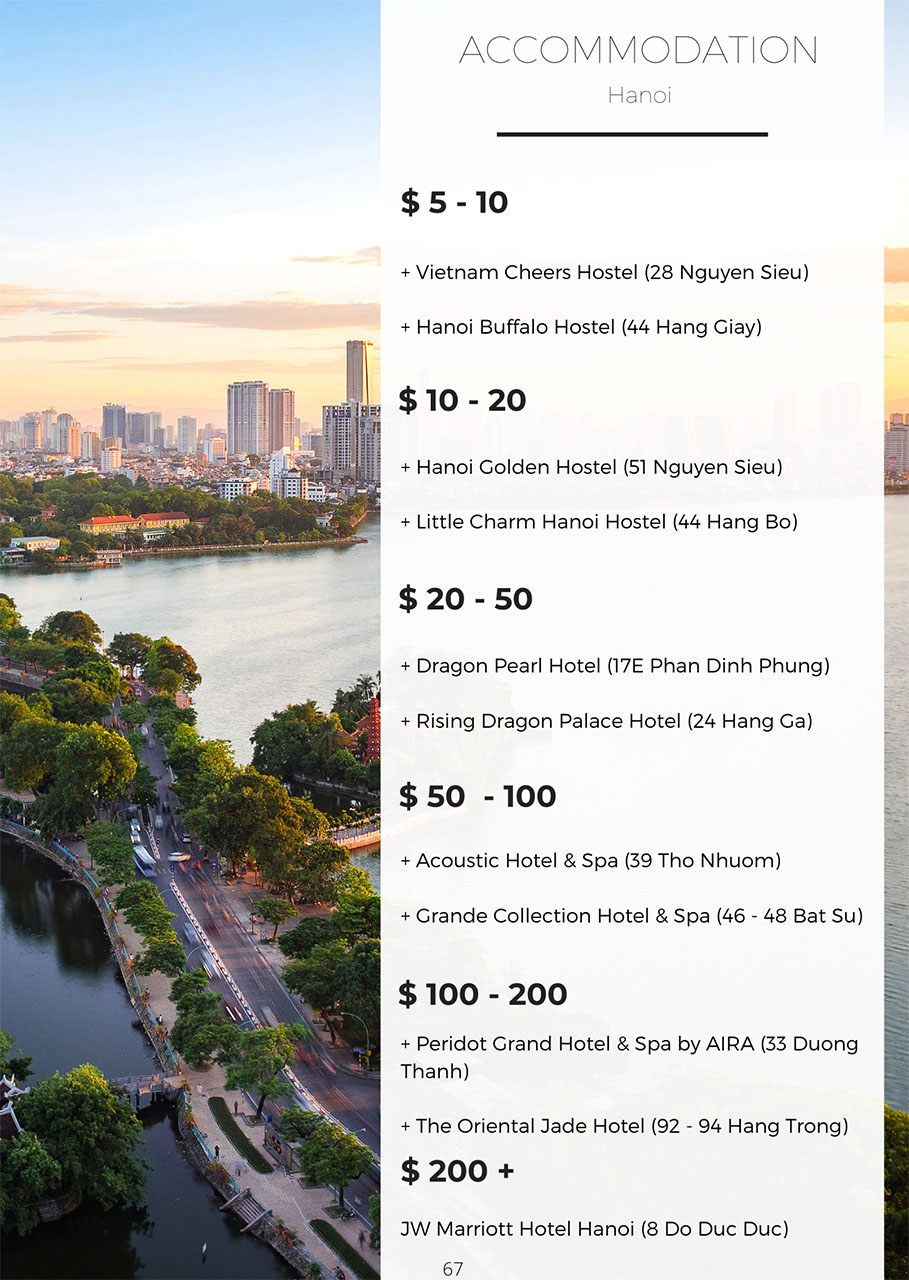 Top 15 must-visit attractions in Hanoi
Hanoi is a city more than a thousand years old, but it is still growing. Besides the sites with hundreds of years or even thousands of years old, this city also has very modern destinations, let's see the most attractive destinations in Hanoi.
1. Hoan Kiem Lake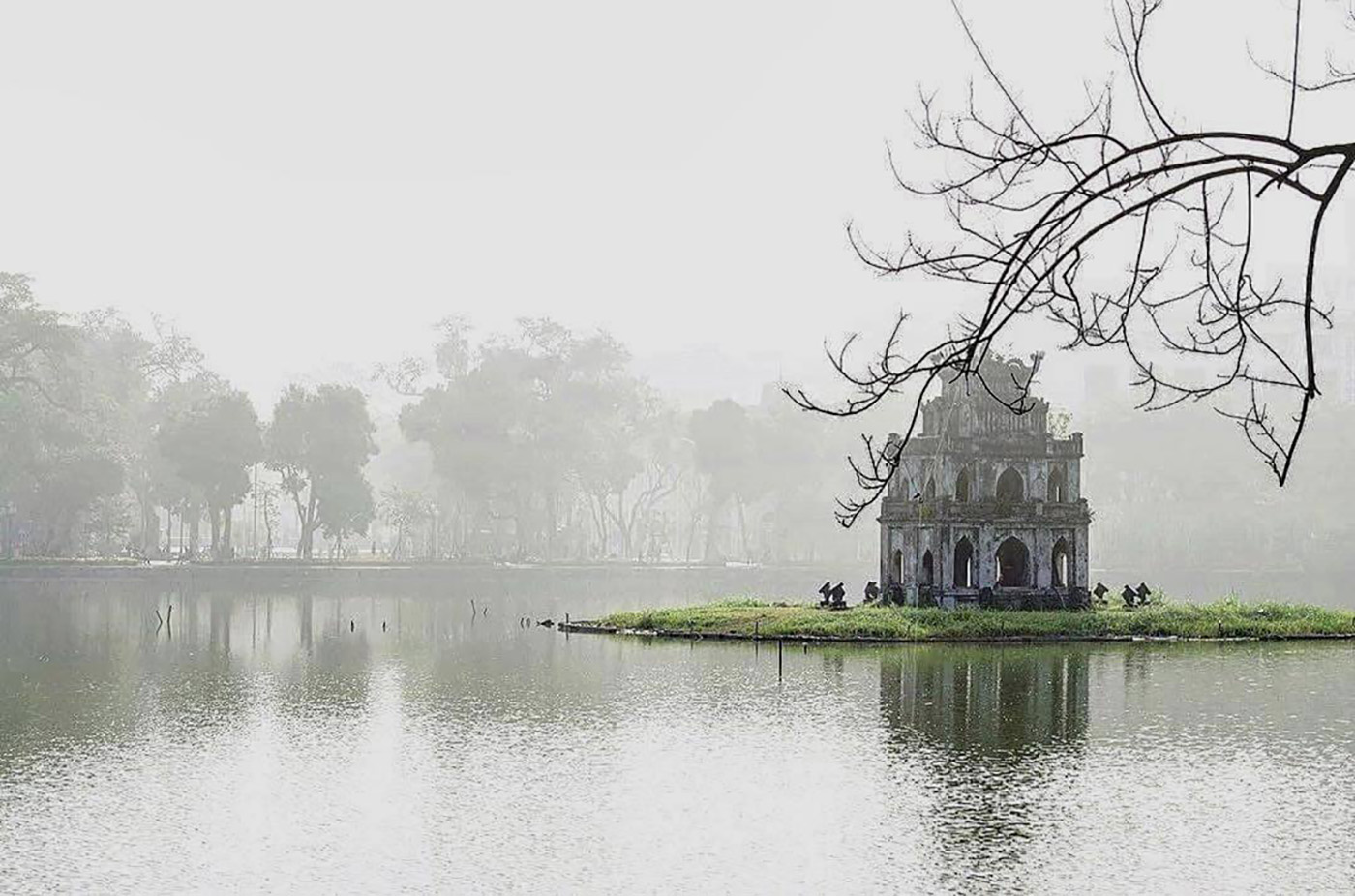 Located in the heart of Hanoi, it can be said that lake is a symbol representing the most famous Hanoi tourist destination of this city. Anyone who comes to Hanoi would like to visit once. In the middle of the lake is Thap Rua, Cau The Huc, and Ngoc Son Temple.
You can go around the lake to enjoy the breeze and look at the scenery, and go to The Huc Bridge to take some photos, which is completely free. If you want to visit Ngoc Son Temple, you have to pay 10.000 VND.
Hoan Kiem Lake is located in the middle of the Old Quarter, so it's really convenient for you to discover this quarter. You can walk around 36 streets in Hanoi to learn about the city's long-standing cultural features, enjoy the local dishes, and buy some souvenirs.
Address: Dinh Tien Hoang Street, Hoan Kiem District
2. Temple of Literature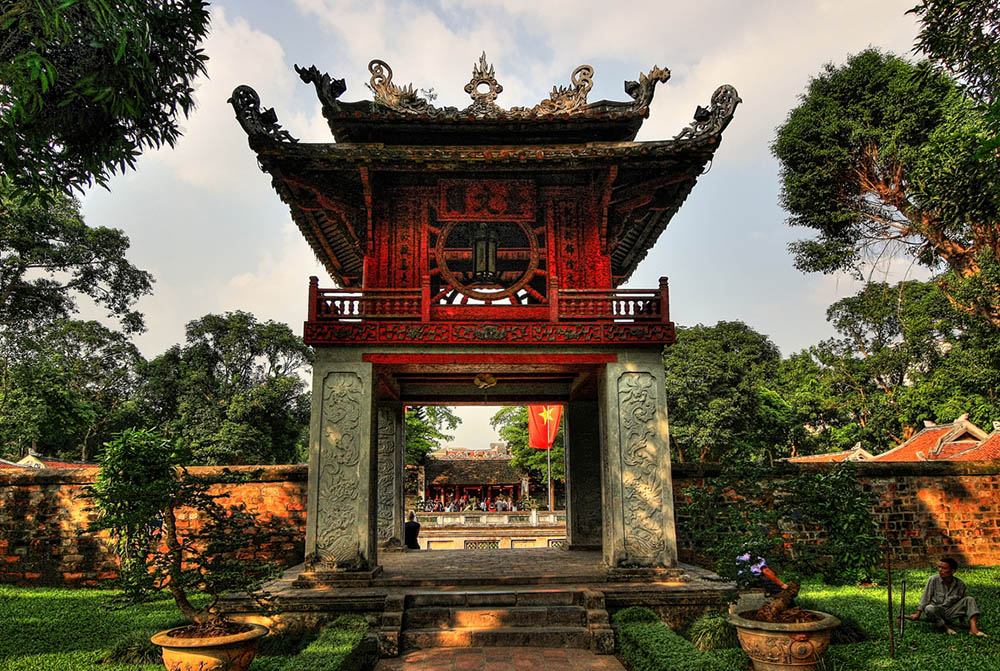 Temple of Literature is considered as one of the famous tourist destinations in Hanoi. Built in 1070 under King Ly Thanh Tong, it is a place of worship of Confucius, Confucian scholars, scholars and sages. Temple of Literature is also considered as the first university in Vietnam, which trained talented people for the country. Up to now, the temple has become a symbol of the thousand-years civilization cradle of Vietnam.
The most significant number of tourists come to visit the Temple of Literature during the New Year. Everyone gathers here in the early days of spring to ask for a letter as a sign of good luck.
Address: 58 Quoc Tu Giam Street, Dong Da District
Ticket price: 30.000 VND / time, free for children under 15 years old
Opening hours: summer from 7:30 am – 6:00 pm, winter from 8:00 am – 6:00 pm
3. Ho Chi Minh Mausoleum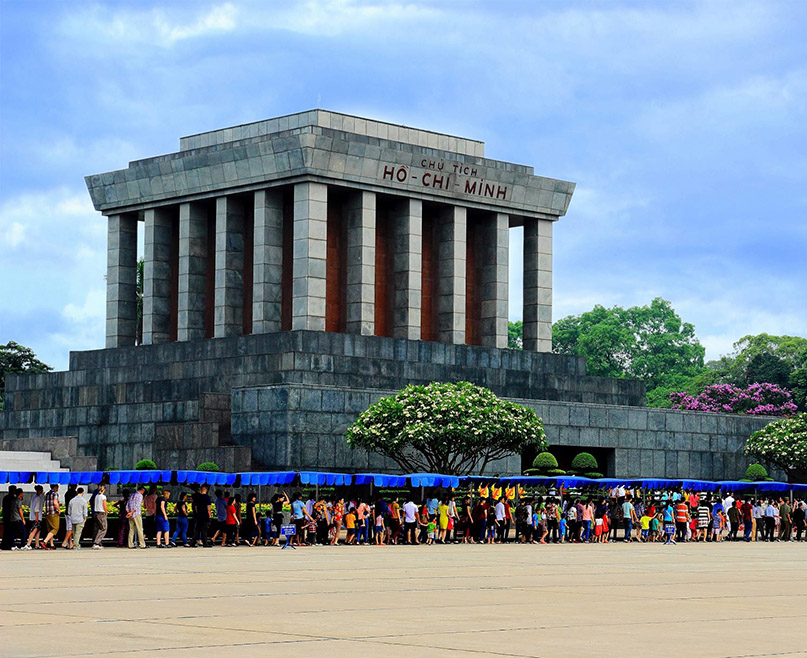 Referring to the tourist destinations in Hanoi, everyone probably thinks of Uncle Ho's Mausoleum right away. Ho Chi Minh Mausoleum was built on the Ba Dinh Square, at 17 Ngoc Ha Street, Ba Dinh, Hanoi, which is the final resting place for President Ho Chi Minh. You will feel the solemn and respectful atmosphere when you first arrive at the square. And the atmosphere even becomes more solemn when you step into the mausoleum to see Uncle Ho's corpse. 
There are some specific regulations for opening and visiting times of Ho Chi Minh Mausoleum. The opening and visiting time is different on each season as follows:
The hot season (from 1/4 to 31/10): The opening time is from 7:30 am – 10:30 pm. Only on Saturday, Sunday and holidays.
The cold season (from 1/11-31/03): The opening time is from 8:00 at 11 pm. Only on Saturday, Sunday, and holidays.
Address: 19 Ngoc Ha Street, Ba Dinh District
Ticket price: Free for Vietnamese citizens, 25.000 VND/foreign visitor

It's closed on Monday and Friday
4. Hanoi Old Quarter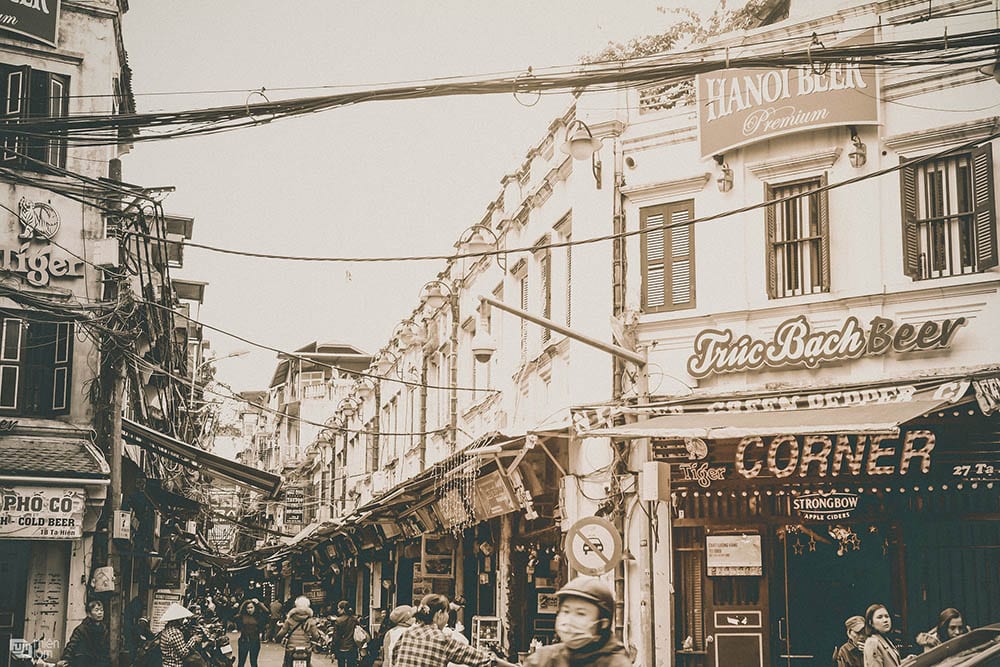 If you want to understand more about the culture and the life of Hanoi people, you definitely cannot miss the Old Quarter, which is one of the most attractive destinations in Hanoi.
Hanoi Old Quarter is located in the west and north of Hoan Kiem Lake, which is home to the densely populated area with 36 streets. Each street mainly focuses on selling a specific type of item. Walking around the old town and enjoying the local cuisine such as Pho Hanoi, La Vong grilled fish, Dinh Liet instant noodles, which will make your trip a lot more memorable.
At night, you should go to Ta Hien – a famous street of 266m in length, where most visitors come to drink beer and enjoy Hanoi street food.
5. West Lake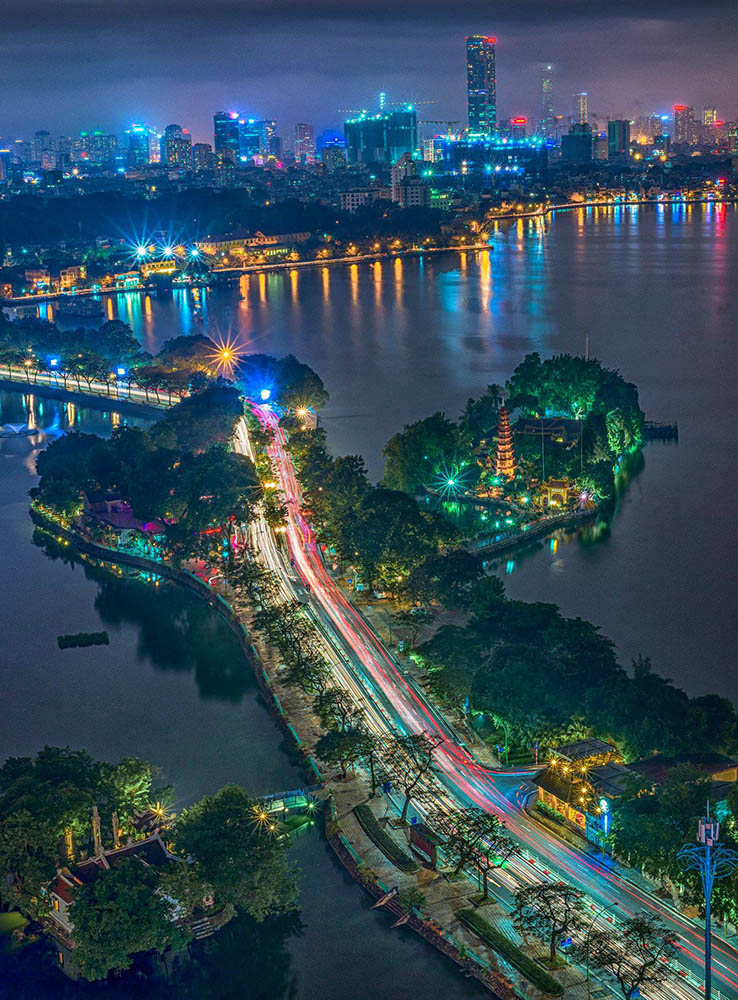 West Lake is the largest freshwater lake located in the Northwestern part of Hanoi City. It's also known as Mu Suong lake, Trau Vang lake, Sua Cao lagoon. With an 18-kilometres round lake road, West Lake leads you to unique and unique corners of Hanoi.
West Lake is the most beautiful, peaceful place in the heart of Hanoi. You can come here in the early morning or late afternoon to feel the quietest, pure atmosphere. Catching the sunrise or watching the sunset in West Lake are experiences not to be missed when visiting Hanoi.
Address: Thanh Nien Street, Tay Ho District
6. Hanoi Cathedral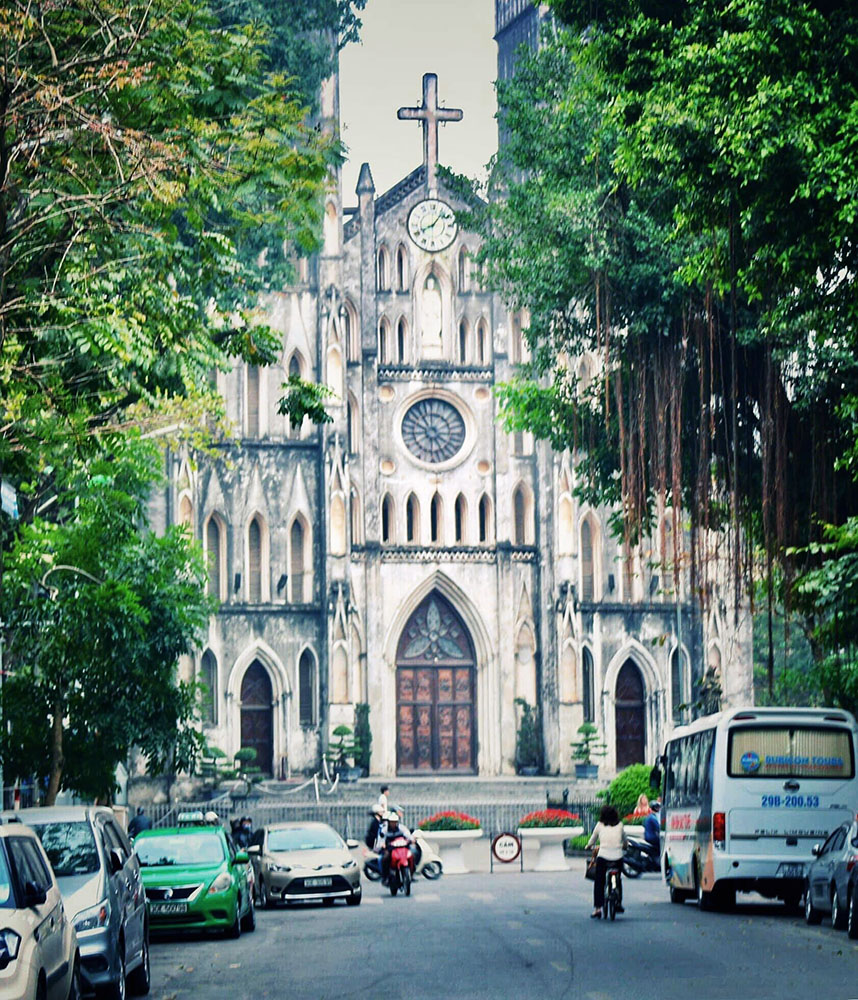 Hanoi Cathedral is one of the seven most beautiful churches in Hanoi. Its official name is St. Joseph's Cathedral. French architects built this church, so all details are bold European Gothic architecture. The cathedral exterior still retains a hundred-year-old ancient covered by moss, while inside the church, it has been designed more modern to meet the needs of worshipping and visiting everyone. The Cathedral is open from 8 am to 9 pm daily for visiting.

Address: 40 Nha Chung Street, Hoan Kiem District 
7. Hanoi Opera House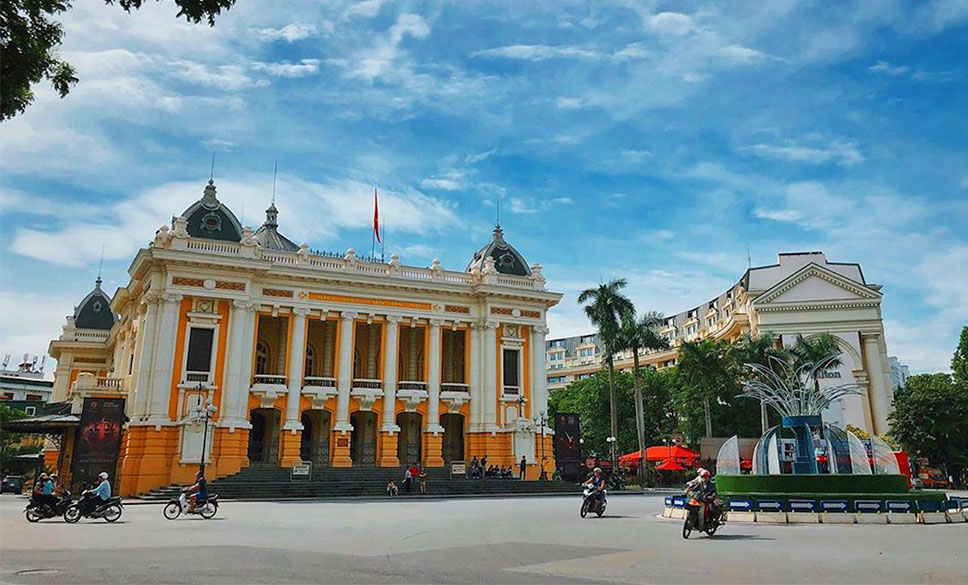 Hanoi Opera House is known as an artistic and cultural symbol of the city. It's also a tourist destination in Hanoi that is loved by many visitors. Hanoi Opera House is the place for many national-level performances, as well as international art performances. Coming here, you will enjoy many unique art forms, not only famous Vietnamese plays such as Tuong, Cheo, Cai Luong but also the French opera, classical Italian opera, Chinese opera, or Ballet.
If you want to visit the inside of the Opera House, you must buy a ticket that includes an art show package for 400.000 VND. This is quite expensive for those who only want to see around, but this is also an opportunity for you to fully enjoy the beauty of architecture, culture as well as the music and art space here. Please visit the website to update information about the performance schedule. Also, you can book early to get a good position.
Address: 1 Trang Tien Street, Hoan Kiem District
Website: hanoioperahouse.org.vn
8. Hoa Lo Prison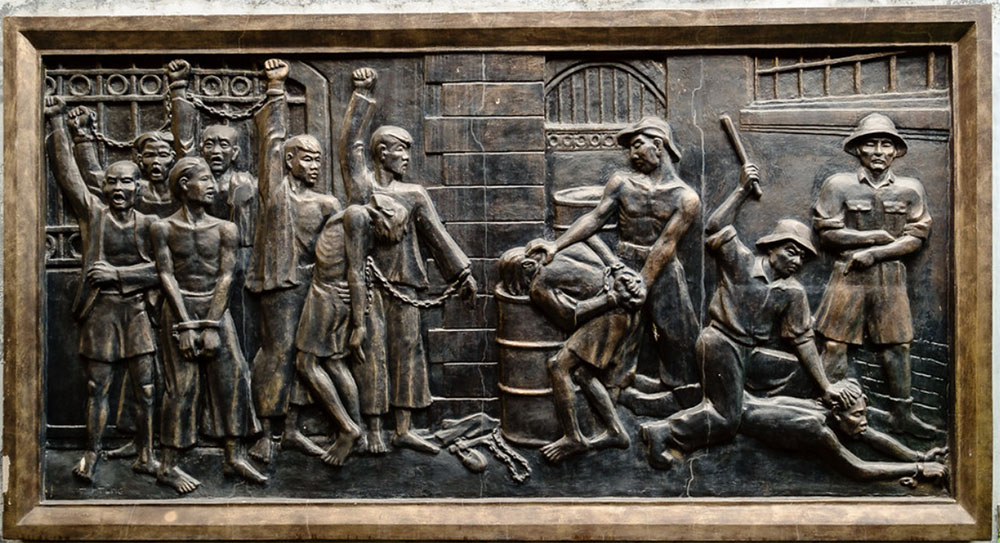 Hoa Lo Prison, also known with the name "Maison Central" was built in 1896 by the French to kept revolutionary soldiers against the colonial regime.
The total area of the former prison is more than 12.000 m2. However, today only 2.434 m2 is kept for relic purposes, served tourists who want to see and witness the scenery of the colonial prison. With its significant historical role, Hoa Lo Prison becomes an exciting place to visit in Hanoi, attracting many domestic and foreign tourists. It is opened to every day (8 am – 5 pm, 30.000 VND).
Address: 1 Hoa Lo, Hoan Kiem District
9. Dong Xuan Market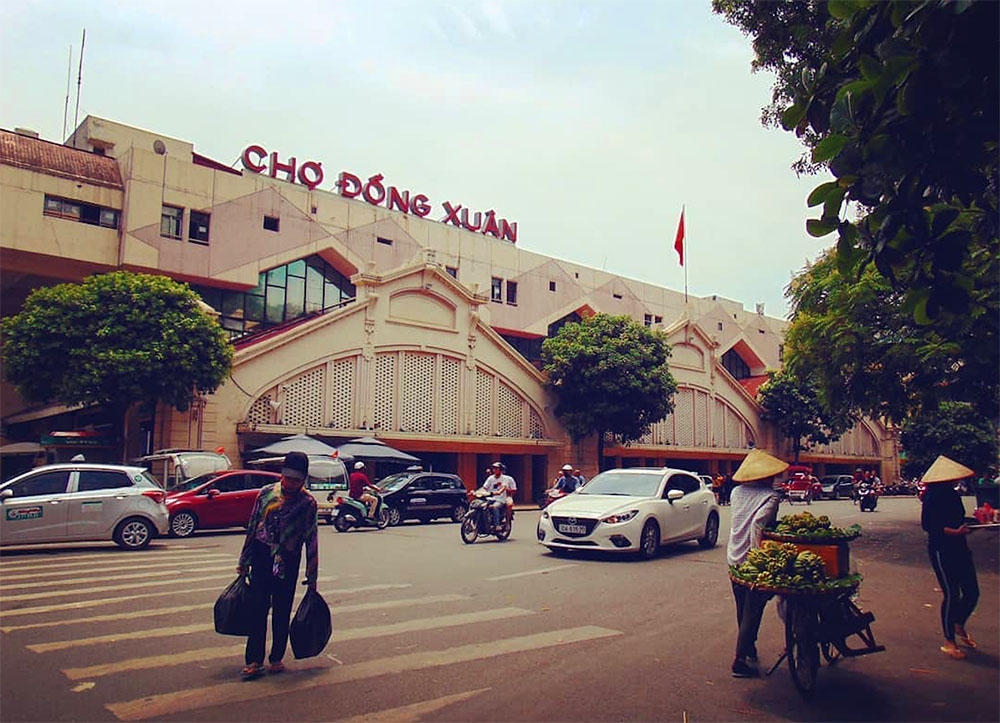 Dong Xuan Market is the busiest and oldest shopping area in Hanoi, which is built in 1889 under the Nguyen Dynasty. It is also one of the must-visit places in Hanoi.
Dong Xuan Market is the leading wholesale market in the North. There is a wide variety of items on sale here, ranging from fabrics, clothes, silk brocade, dry food, jam, confectionery, food, souvenirs to electronic appliances. Not only diverse in items, but there are also many famous dishes such as shrimp cakes (10.000 VND to 50.000 VND), Khuc Bach sweet gruel (15.000 VND to 25.000 VND) and Hanoi rib porridge (20.000 VND to 50.000 VND).
Address: Dong Xuan Street, Hoan Kiem District
Opening Hours:  6 am – 6 pm
10. Long Bien Bridge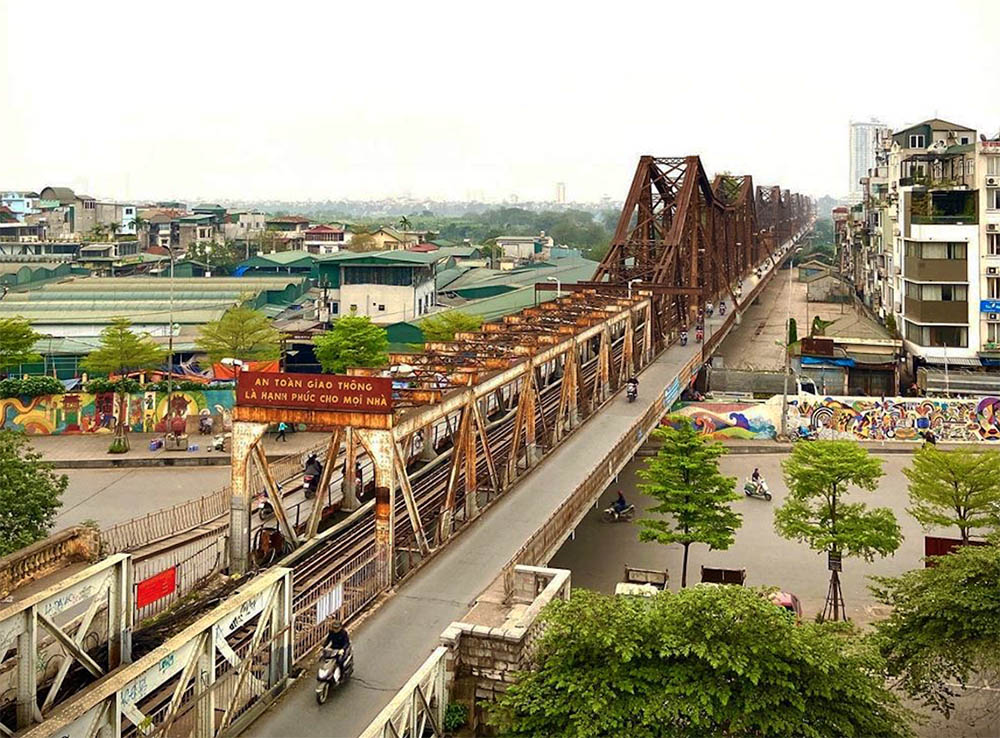 Long Bien Bridge is known as the first steel bridge to cross the Red River linking Hoan Kiem and Long Bien districts of Hanoi, which was built by France from 1899-1902. For Hanoi residents, Long Bien is not just a bridge; it's also a place to witness so many majestic historical events of Hanoi.
When night falls, Long Bien Bridge becomes a romantic dating place for couples. Catching the sunrise or watching the sunset on the steel bridge is an individual experience you must try once when coming to Hanoi.
Address: Long Bien, Hoan Kiem District 
11. Thang Long Water Puppet Theater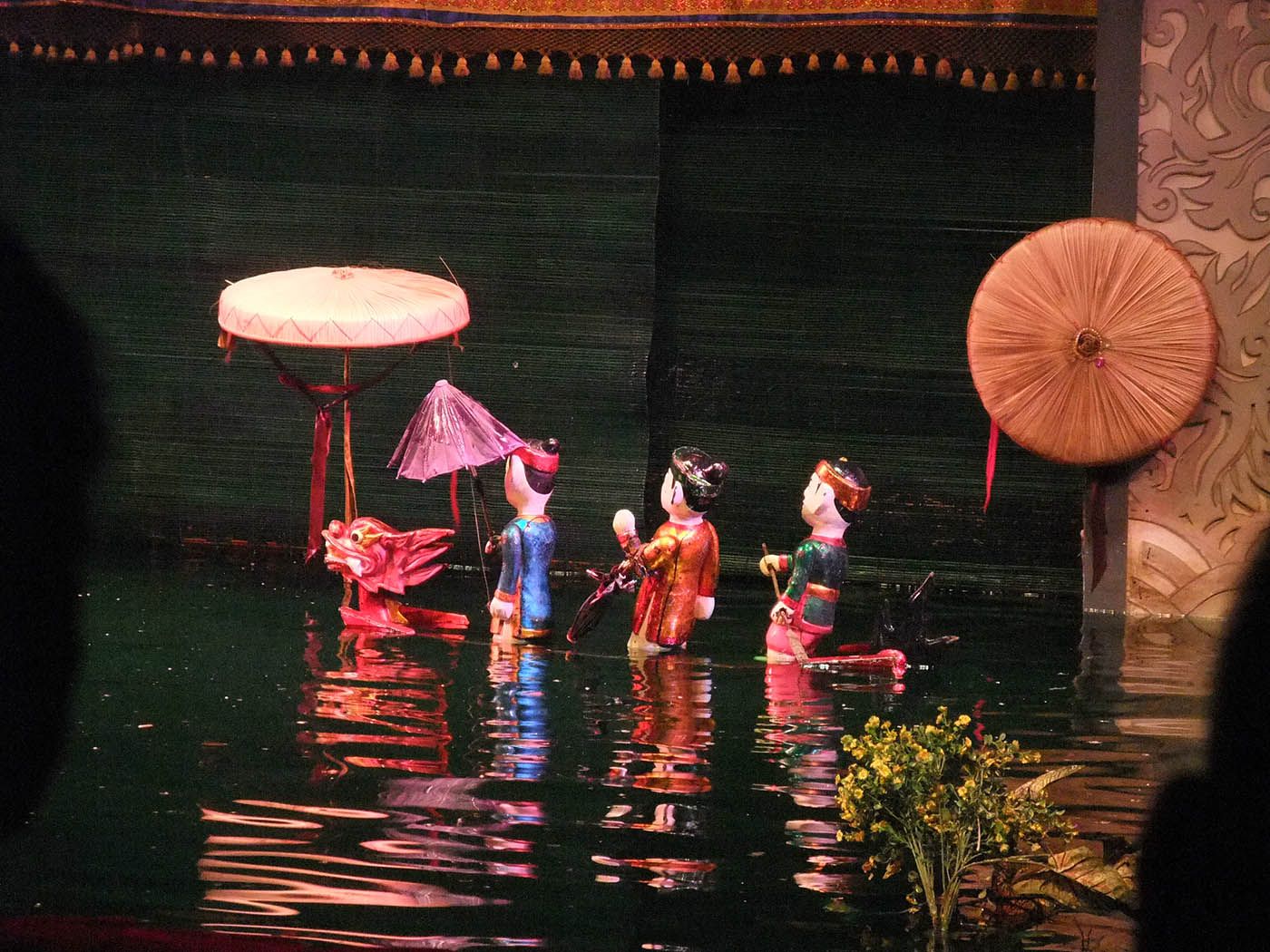 In 1969, Thang Long Water Puppet Theater was established, and it quickly became one of the most famous water puppet art venues in Vietnam. The fairy tales and Vietnam historical legends are reproduced by wooden puppets on the water vividly. It is an exciting experience not to be missed for visitors when travelling to Hanoi. Watching a water puppet show will help you learn more about Vietnam's traditional culture and art forms.
You should buy tickets in advance via the website (click here) to avoid ticketing out. Also, the theatre stipulates that you must not take photos and videos during the performance. If you want to record the show, you have to register with the organizer, which charges 20.000 VND for taking photos and 60.000 VND for recording video.
Address: 49 Dinh Tien Hoang, Hoan Kiem District 
12. Imperial Citadel of Thang Long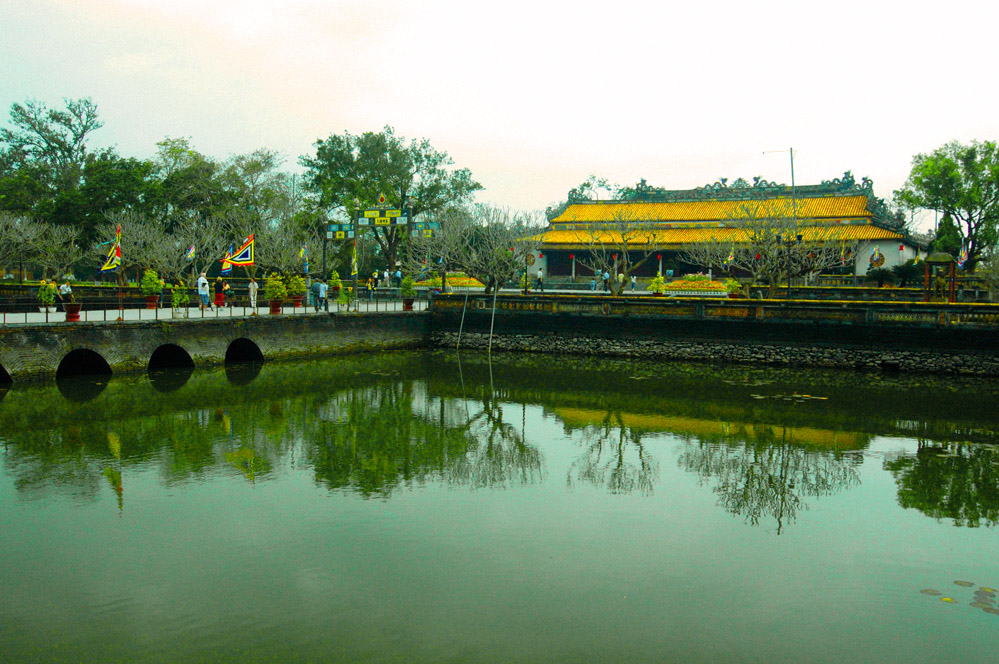 Hoang Thanh Thang Long (Imperial Citadel of Thang Long) is an important historical and cultural relic of Vietnam, which was recognized by UNESCO as a world cultural heritage since 2010. The citadel has been the political centre of the country for 13 consecutive centuries. Next, it has become the capital of Vietnam for eight centuries. The attraction of Hoang Thanh Thang Long is the Hanoi Flag Pole, also known as Hanoi Fortress – a symbol of the national freedom and independence.
If you want to understand the cultural and historical stories of the Citadel, you should hire a guide or ask a volunteer for detailed information.
Address: 19 Hoang Dieu Street, Ba Dinh District 
Opening Hours:  8 am – 5 pm
13. Quang Ba Flower Market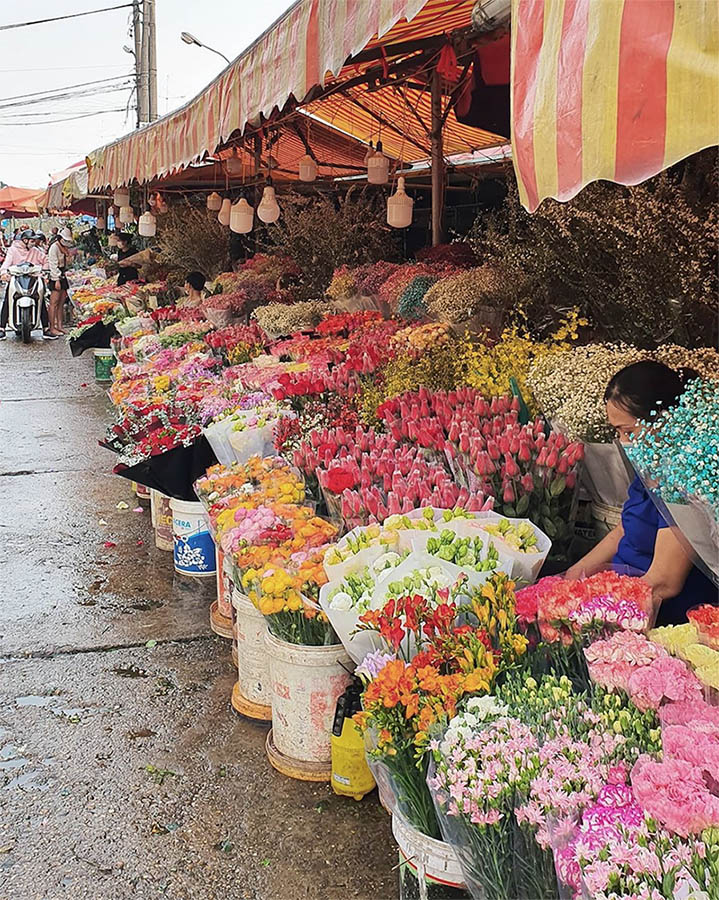 People always said that Hanoi is the most beautiful city and Quang Ba Flower Market is the most interesting place in Hanoi. Visiting Hanoi, you must try waking up at midnight to visit the Quang Ba Flower Market. It will be a delightful experience that you will never forget. The market is the most crowded from 1:00 am to 2:00 am. When the whole city is still asleep, the Quang Ba flower market is bustling. For those who like wandering around Hanoi at night, this is one of the beautiful tourist destinations not to be missed.
Address: Nghi Tam, Au Co, Tay Ho District
14. One Pillar Pagoda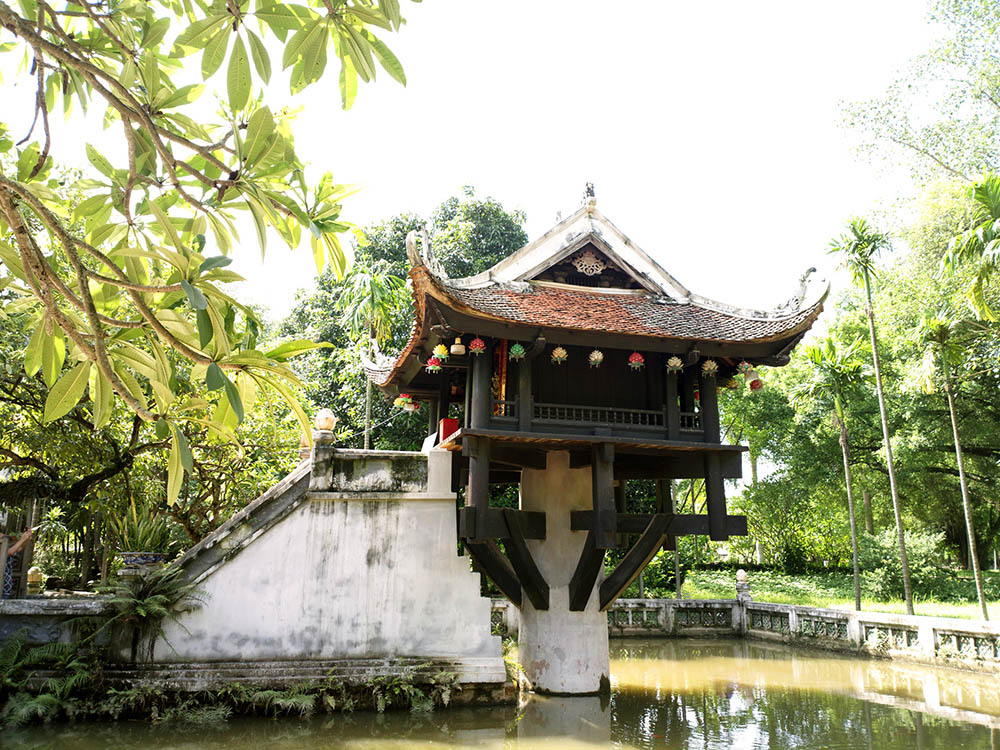 Located in the middle of Hanoi, along with Khue Van Cac, One Pillar Pagoda is one of the two oldest symbols of Hanoi.
One Pillar Pagoda or Secret Pagoda is also known as Dien Huu Tu or Lien Hoa Dai possesses the unique architectural structure with a square structure located on a stone pillar. It is a special architectural point for the temple to become one of the attractive tourist destinations in Hanoi.
Address: One Pillar Pagoda, Doi Can, Ba Dinh
Price: 25.000 VND (1,1 USD)
Opening Hours:  7 am – 6 pm
15. Bat Trang Pottery Village
Bat Trang pottery village is located along the Red River, Gia Lam District, which is about 14km from the centre of Hanoi. Bat Trang village is the oldest and most famous pottery village in Vietnam, attracting not only domestic visitors but also foreign tourists.
It specializes in producing ceramics with a variety of types and designs. The most exciting thing when coming to Bat Trang village is that visitors have the opportunity to see the pottery making the process of the local artists directly and also experience making pottery under artists' guidance.
Address: Gia Lam District
Hanoi – the Capital of a thousand years of civilization, is the cradle of Vietnamese cuisine. In addition to the dishes that have made Vietnam famous such as Pho or Bun Cha, Hanoi still has very typical dishes.
1. Pho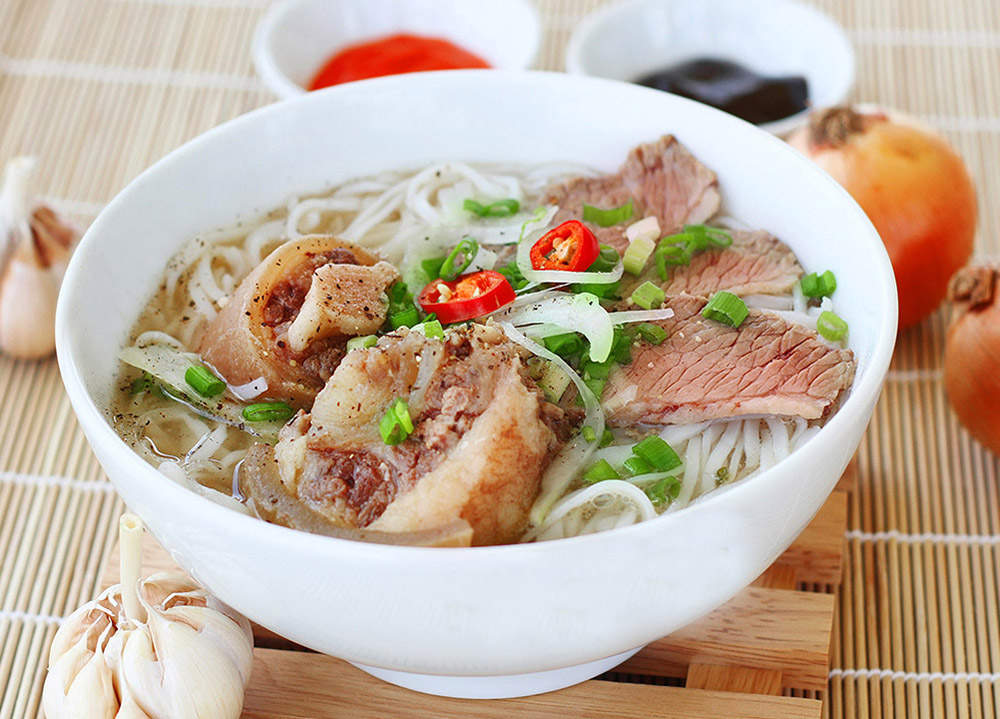 You can not help but enjoy the dish that is considered the spirit of this place: Pho! Pho has become a culinary symbol not only in Hanoi but also in the whole of Vietnam. It is one of the indispensable conventional Vietnamese dish, associated with Vietnamese people from generation to generation.
Pho is made from the main ingredients such as bone-beef broth, noodles, and thinly sliced beef, the hot bowl of pho in the morning will make visitors want to try it immediately. Remember to add fresh herbs, pepper, and lemon juice to get the real taste of Pho Hanoi.
Some famous delicious Pho restaurants in Hanoi:
49 Bat Dan Street, Hoan Kiem District

13 Lo Duc Street, Hoan Kiem District

10 Ly Quoc Su, Hoan Kiem District
2. Bun Cha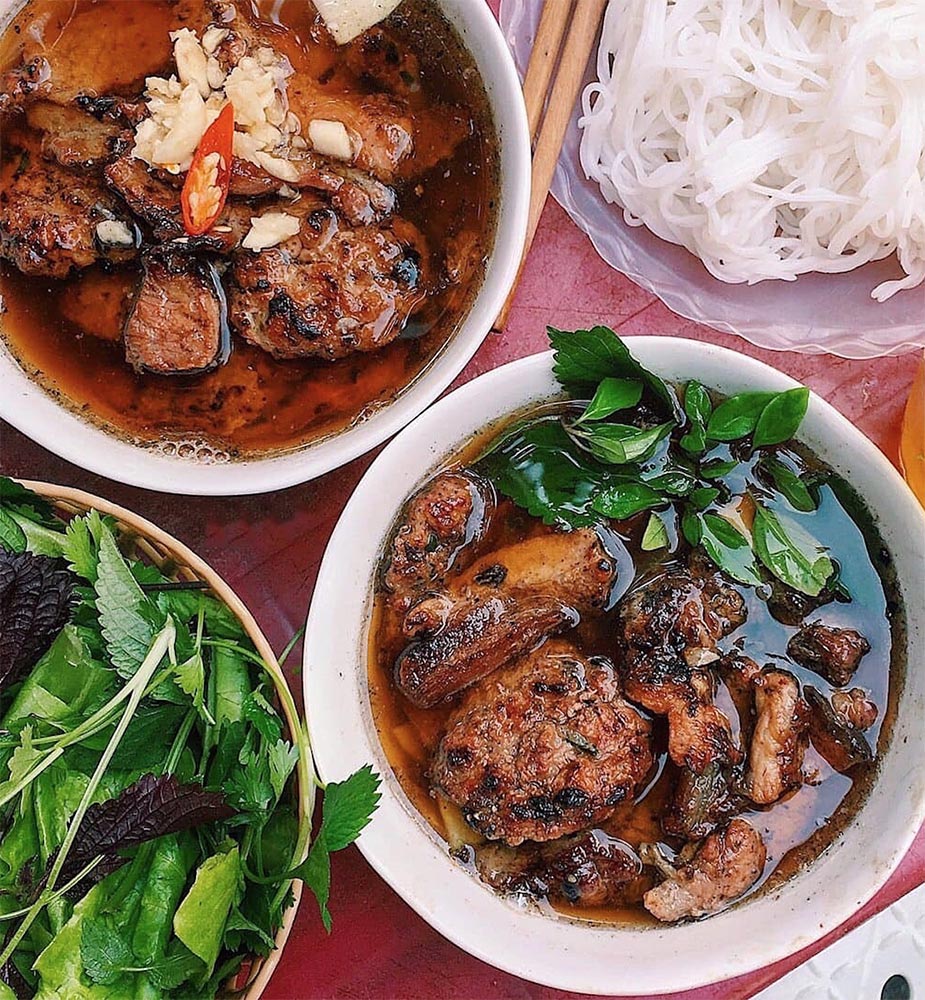 Bun Cha is a familiar dish of Hanoi people. Bun Cha has received many compliments from visitors, and it was listed in the top 10 best street foods in the world. Bun Cha Hanoi has a uniquely traditional flavour. Enjoying the spicy patties with delicious sauce served with tangled noodles and crispy green papaya is excellent.
Some recommendations for you:
34 Hang Than Street, Ba Dinh District

1 Hang Manh Street, Hoan Kiem District

74 Hang Quat Street, Hoan Kiem District

4 Le Van Huu Street, Hoan Kiem District
3. Bun Thang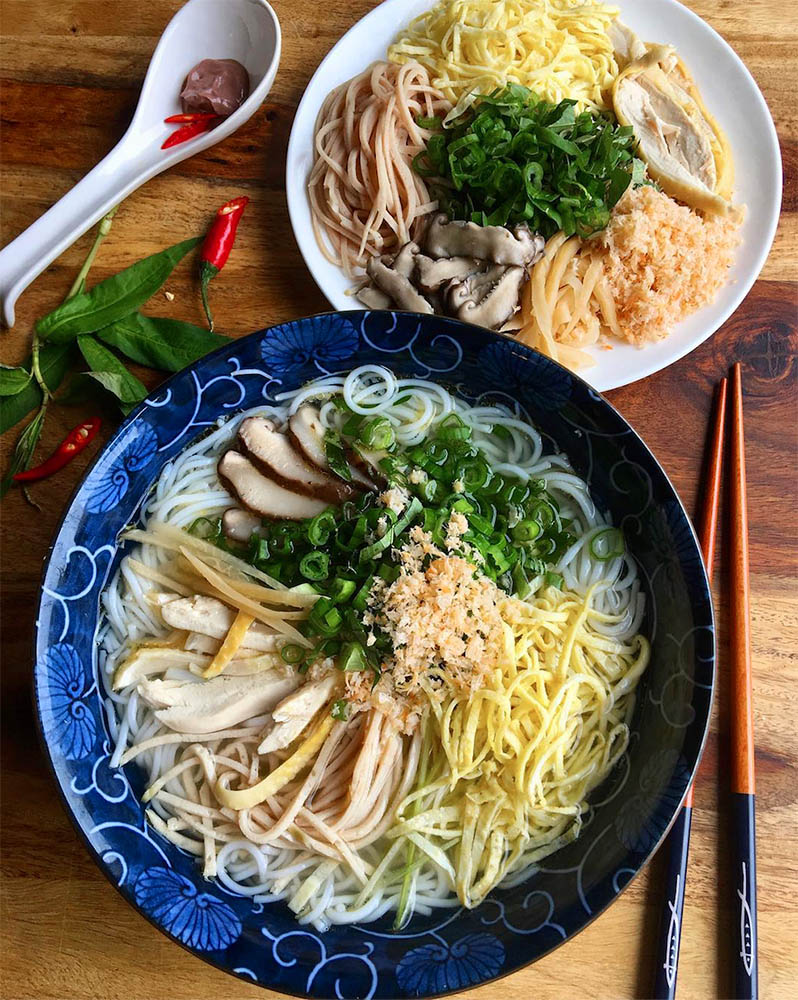 It will be flawed if you miss Bun Thang in the list of delicious dishes in Hanoi. Compared with another Vietnamese noodle, Bun Thang is the most sophisticated one. To make a delightful Bun Thang, it requires 20 different types of ingredients such as rice vermicelli – white and in small strings, egg – fragile and sliced evenly, chicken – tender and shredded with skin, dried shrimps, shiitake mushrooms, pickled radishes, spring onions, and laksa leaves. 
Just tasting the Bun Thang once, you will remember the spicy of chilli, the sweetness of broth, the rich taste of chicken. Visiting Hanoi in the cold season and enjoying a hot bowl of Bun Thang, there's nothing better.
You can try Bun Thang in some of the following locations:
48 Cau Go Street, Hoan Kiem District

2 Hang Chi Street, Hoan Kiem District

11 Ha Hoi Street, Hoan Kiem District

D2 Giang Vo House, Ba Dinh District
4. Banh Mi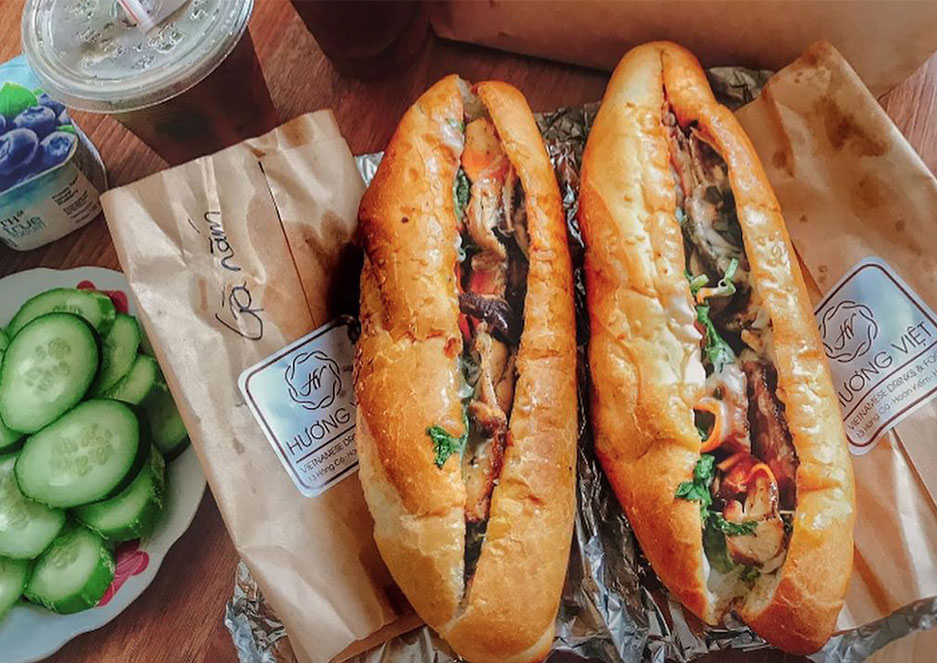 Banh Mi gradually asserts its position in Vietnamese culinary culture, as the BBC's David Farley once praised Banh Mi of Vietnam as the best sandwich in the world. You will find Banh mi everywhere in Hanoi. Making Banh Mi is very simple, but it tastes incredibly delicious. With a few ingredients such as herbs, vegetables, accompanied by pate, pork, egg, which are sprinkling a bit of sauce, there is already a Banh Mi for you to enjoy.
Some suggestions for you:
38 Dinh Liet Street, Hoan Kiem District

34 Lo Su Street, Hoan Kiem District

19 Ly Quoc Su Street, Hoan Kiem District
5. La Vong Grilled Fish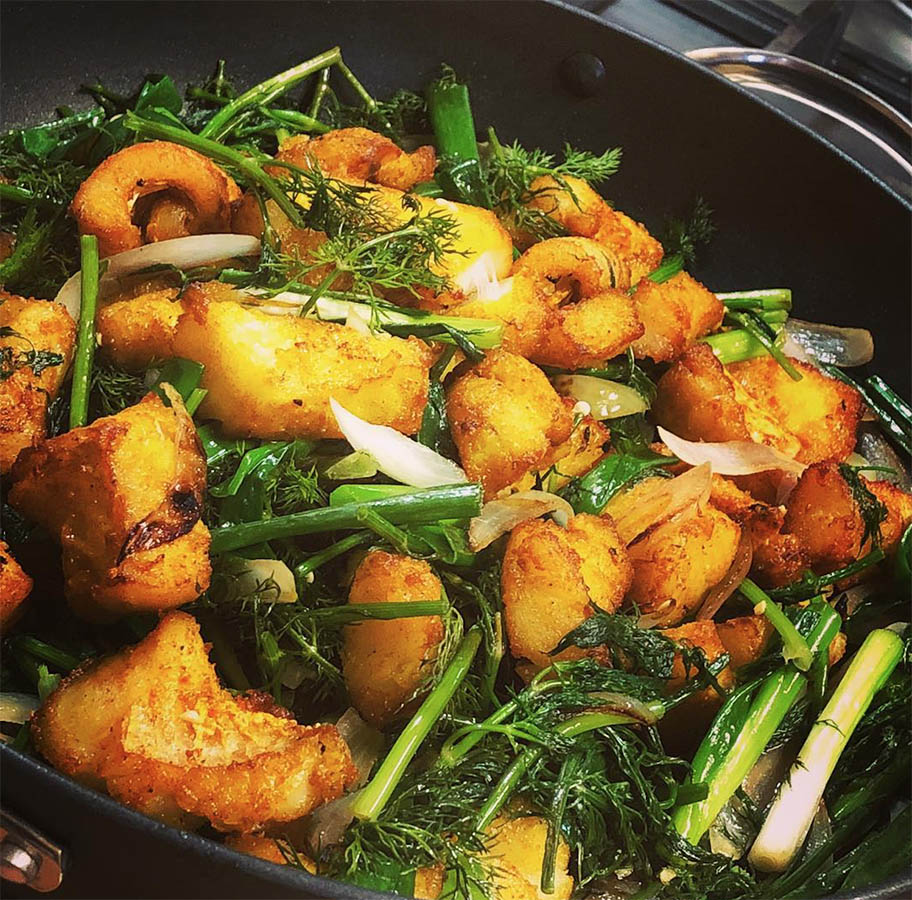 Cha Ca (grilled fish) has long been a specialty of Hanoi. It is a complicated dish right from the stage of selecting ingredients. Make from the freshest Hemibagrus fish and Snakehead fish so it will be so firm and chewy, and will not be frayed out when repeatedly stirring on the pan. When the fish is almost cooked, the cooker adds to the hot pan of green onion and dill. All these ingredients mixed to create the great taste of grilled fish.
We recommend these restaurants for you to enjoy this dish in Hanoi:
14 Cha Ca Street and 107 Nguyen Truong To Street, Hoan Kiem District 

120 K1 Giang Vo Street, Ba Dinh District

21 Duong Thanh Street, Hoan Kiem District

171 Thai Ha Street, Hoan Kiem District
6. Banh Tom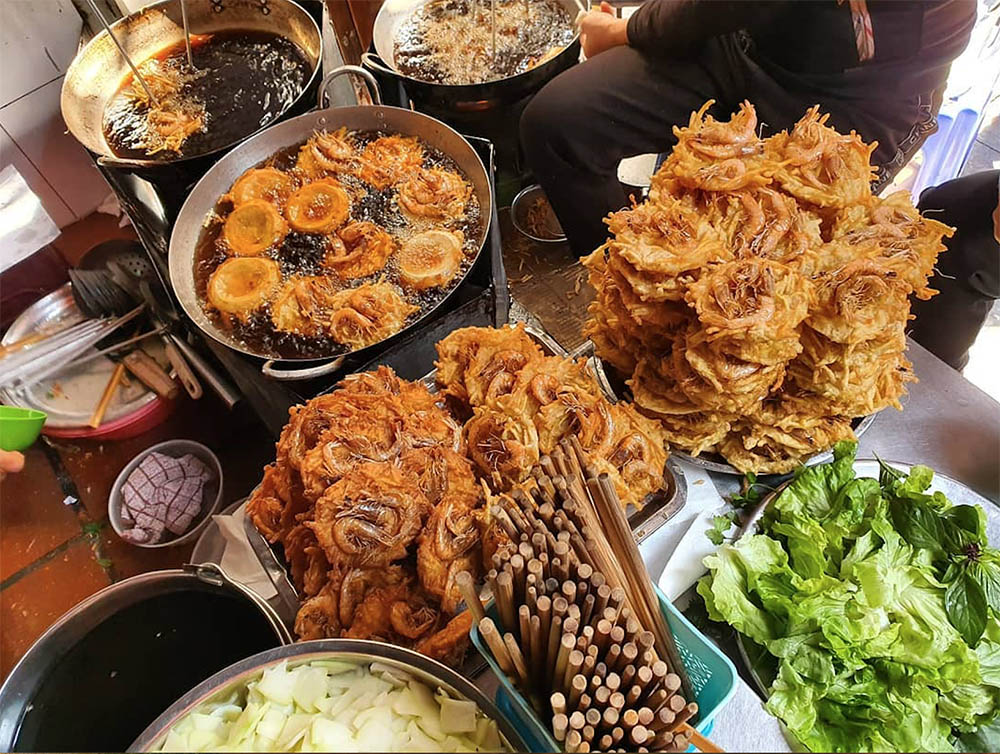 Banh Tom (shrimp cake) is available in many places and many streets of Hanoi. It is also a simple snack for many locals. Shrimps that choose to make cakes must be fresh, which is dipped in flour and fried. Shrimp cake is cooked to nearly the size of a hand. It's served with raw vegetables, sweet and spicy sauce. It is a delicious dish you cannot miss when travelling to Hanoi.
Some recommendations for you:
Shrimp cake restaurant around West Lake

48 Hang Bo Street, Hoan Kiem District 

25 Le Dai Hanh Street, Hai Ba Trung District
7. Cha Ruoi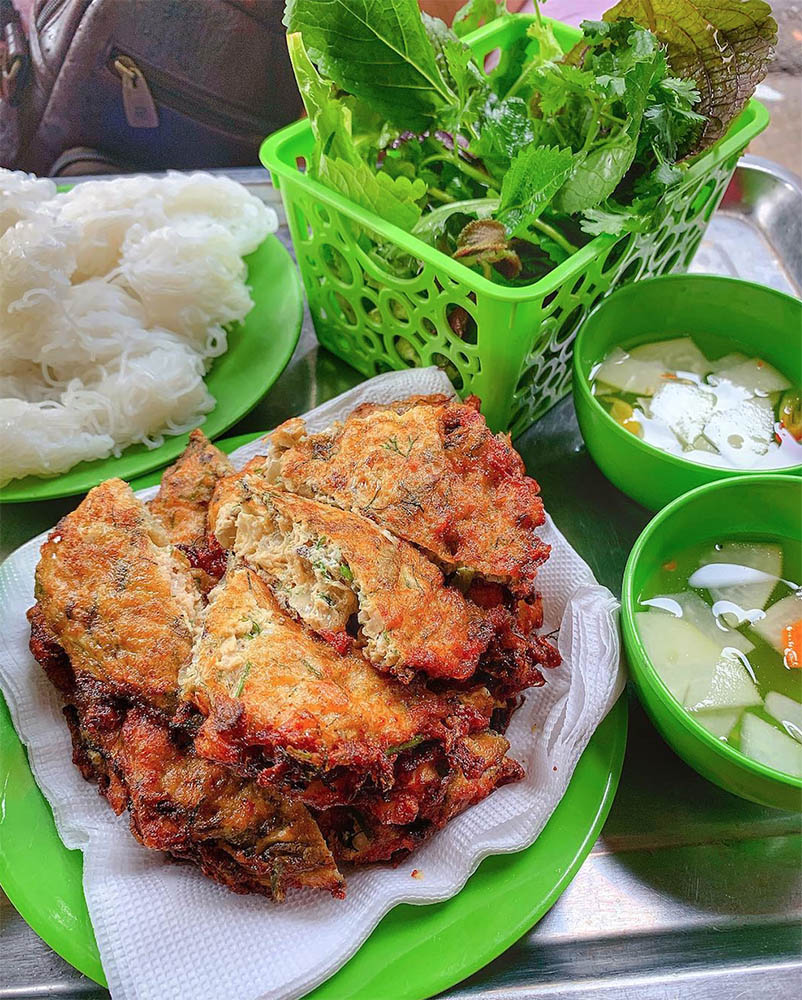 Cha Ruoi (sandworm omelet) is considered to be a "rare" specialty of Hanoi because it only appears in the late autumn. It is a delicious dish because of the specific ingredients such as bacon, duck eggs, chicken eggs, loli leaves, scallions, dill, ginger leaves, pepper, spaghetti, and fish sauce.
Sandworm omelet is fried on a hot pan at moderate heat. You can feel the crunchy crust and the fatty taste in your mouth. Roll sandworm omelet with vegetables, add a piece of rice noodles and then dip with mild sour sauce in the cold weather, perhaps there is nothing more.
Some famous delicious Sandworm omelette addresses in Hanoi:
1 Hang Chieu Street, Hoan Kiem District

25 Gia Ngu Street, Hoan Kiem District

244 Lo Duc Street, Hoan Kiem District
8. Banh Cuon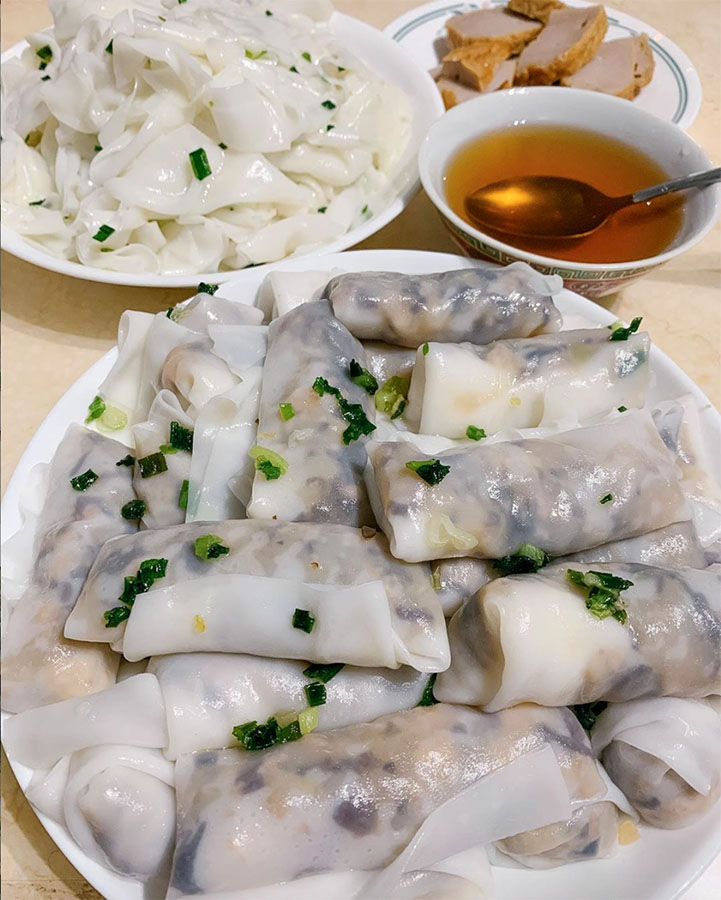 One of the dishes you cannot miss in Hanoi is Banh Cuon (rolled cakes). Hanoi steamed rice roll is thin sheets of cooked rice batter filled with ground pork, jicama, and wood ear mushrooms. It is served with creamy dipping sauce, combine to create a tasty dish of Hanoi.
The famous Banh Cuon restaurants must mention are:
66 To Hien Thanh Street, Hai Ba Trung District

17 Cha Ca Street, Hoan Kiem District

19 Nguyen Che Nghia, Hoan Kiem District
9. Pho Cuon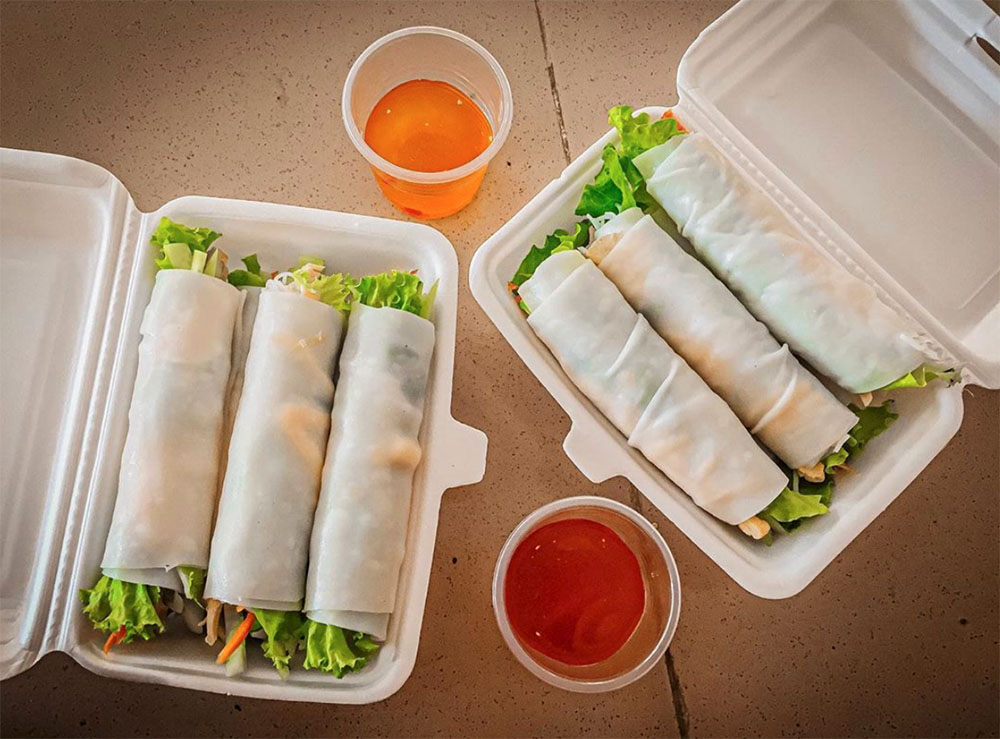 There is the other delicious dish you must try in Hanoi is Pho Cuon (rolled rice pancake). This dish is made from straightforward ingredients as thin noodles, chew which wrapped with fried beef and vegetables. It's served with tasty dipping sauce.
Referring to the Rolled Rice Pancake, Hanoi people immediately think of Ngu Xa, which is a small street hidden behind Truc Bach Lake. There are a few restaurants here you can choose from.
Some recommendations for you:
25 Ngu Xa Street, Ba Dinh District

31 Ngu Xa Street, Ba Dinh District

40 Ngu Xa Street, Ba Dinh District
10. Egg Coffee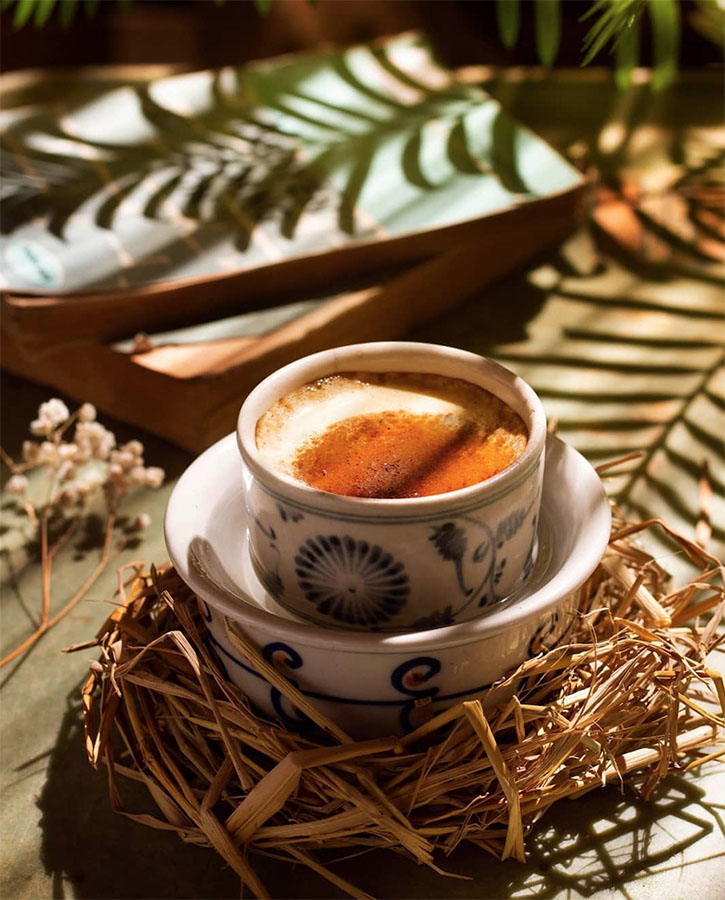 Egg Coffee, especially in Giang Coffee, is not only famous in Vietnam but also in the whole world. In November 2014, Giang Egg coffee was voted to be the top of the drinks that made from coffee you should try once in your life.
Egg coffee is made from simple ingredients, unlike any coffee in the world. It is a perfect combination of egg yolk, coffee, milk, sugar. When drinking, you will feel the sweetness, fat, greasy, and bitter neutralize together.
Enjoy a cup of Egg coffee at the following coffee shops:
Giang Coffee: 39 Nguyen Huu Huan Street, Hoan Kiem District

Dinh Coffee: 13 Dinh Tien Hoang Street, Hoan Kiem District

Loading T Coffee: 8 Chan Cam Street, Hoan Kiem District
Hanoi travel guide articles
Above is the detailed Hanoi travel guide, we hope this information will be useful for your upcoming trip to Hanoi!
Thank you and
#MeetinVietnam