Located approximately 30 km south of Da Nang, the serene beauty and ancient history of Hoi An Ancient Town in Quang Nam Province have made it a highly desirable destination for both domestic and international tourists.
In July 2019, the well-known travel magazine Travel and Leisure named Hoi An the best city in the world, surpassing Tokyo, Japan, and Chiang Mai, Thailand.
Are you ready to discover the charms of this ancient town?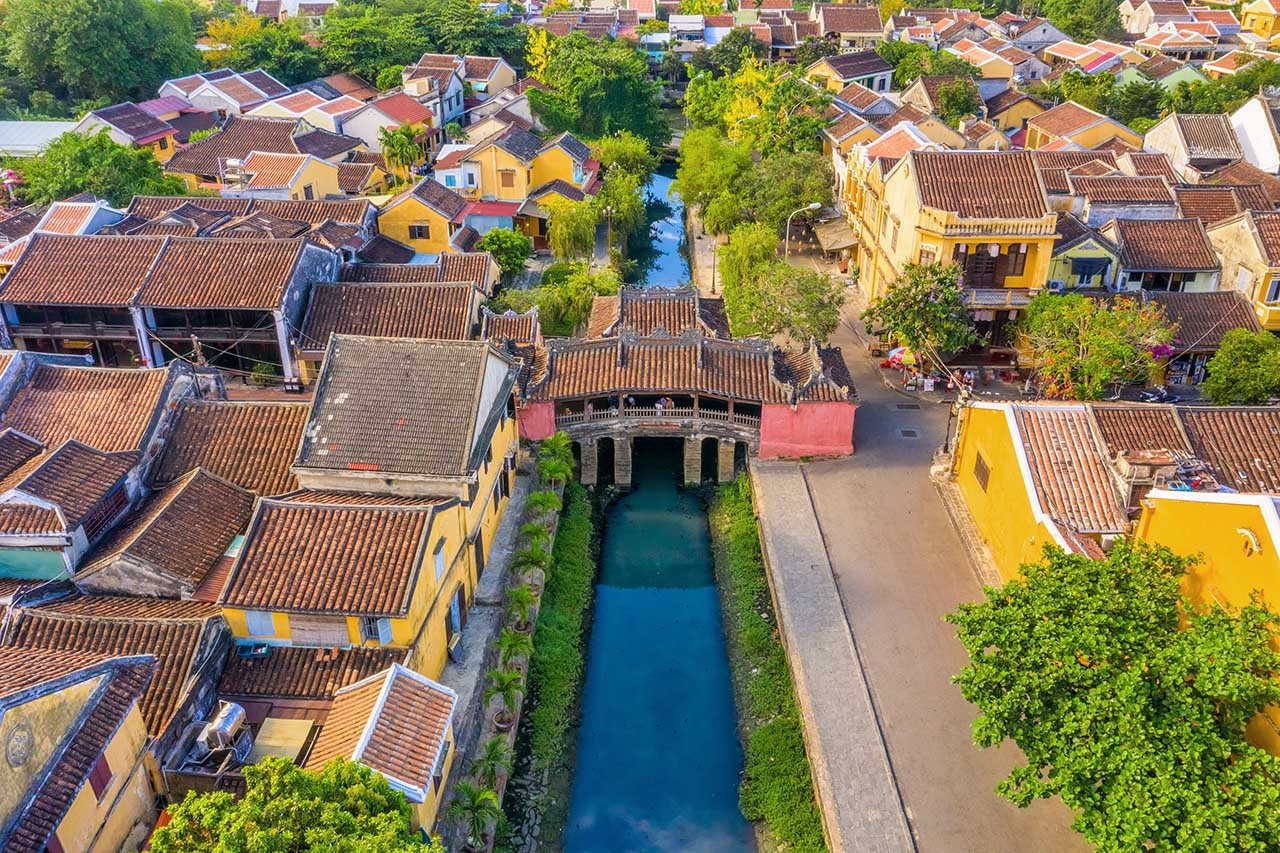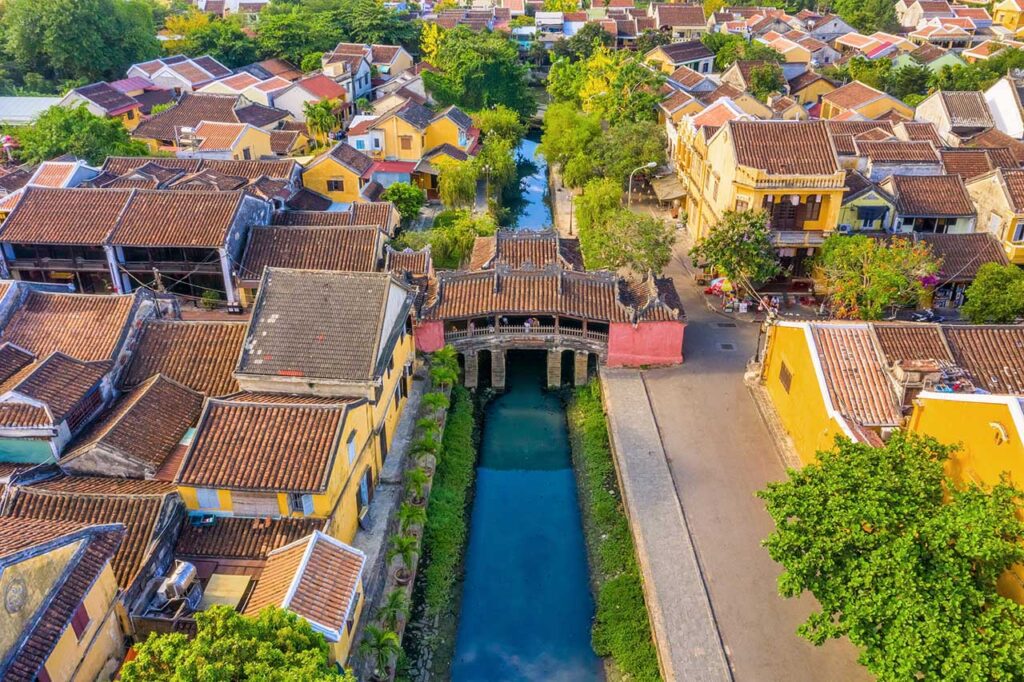 Where is Hoi An?
Hoi An, located in the heart of Quang Nam Province in central Vietnam, is approximately 860 km from Hanoi to the north and 865 km from Ho Chi Minh City to the south. Its strategic location along the North-South axis has made it a culturally rich and diverse town, where cultures from the two regions intersect. The architectural and cultural values of the Hoi An Ancient Town gained recognition on the travel map in the 1980s and were officially designated as a World Cultural Heritage Site by UNESCO in 1999. As a result, Hoi An has become a must-visit destination for international travelers visiting Vietnam.
Hoi An tourist map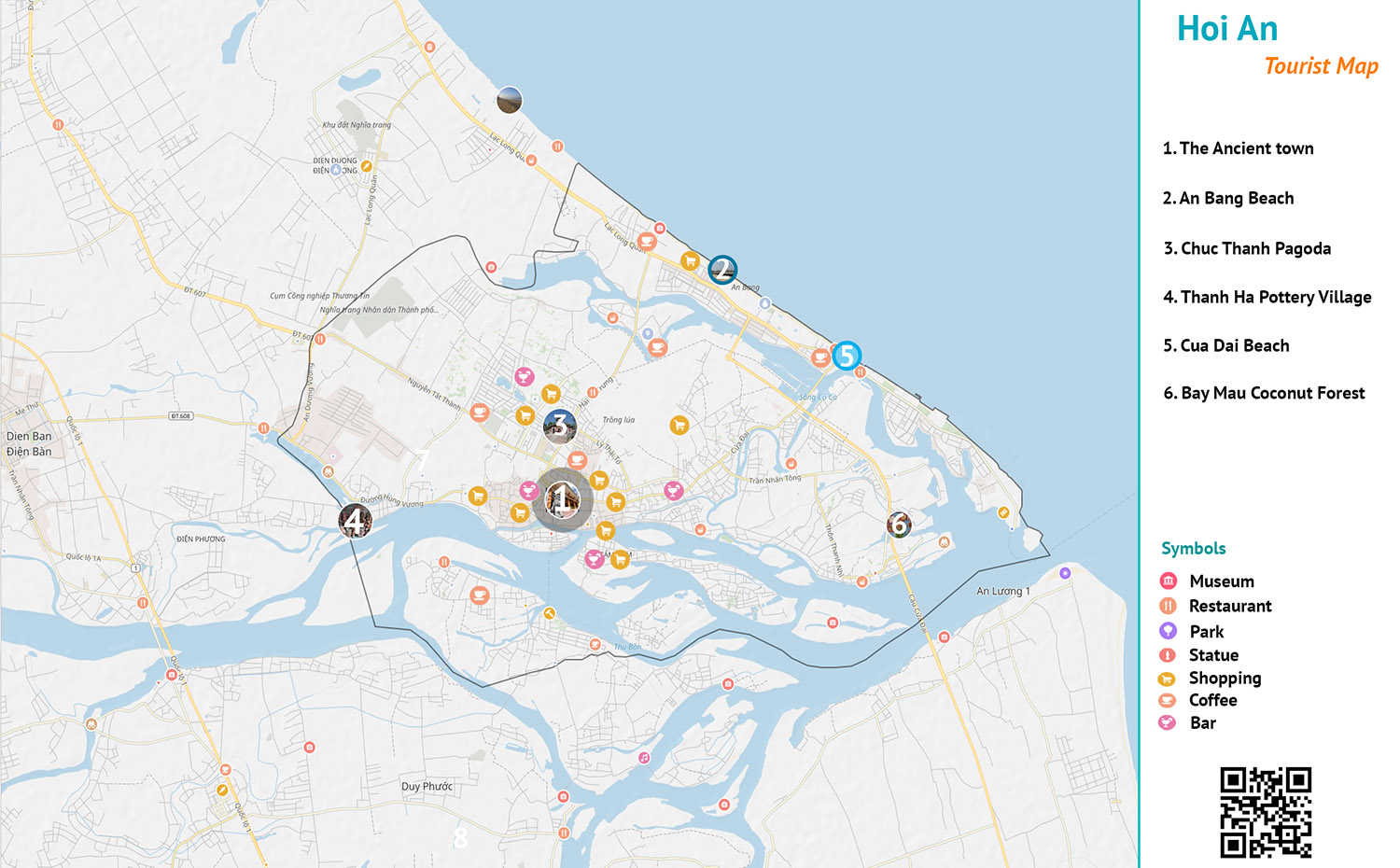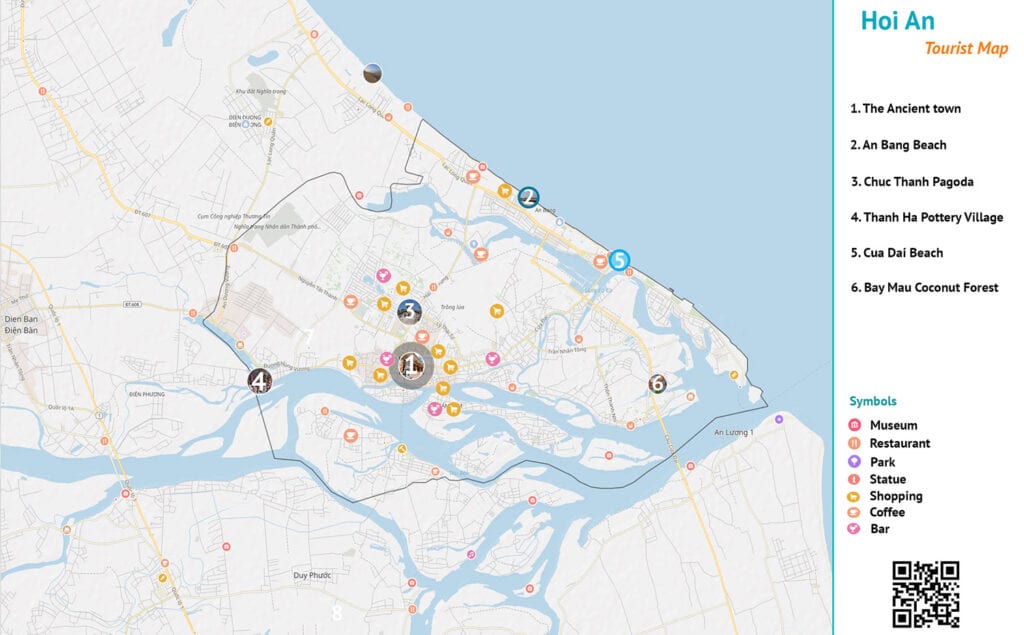 Having a detailed map can save you from any hassles and allow you to fully enjoy your visit. We have provided one for you that includes information on destinations, restaurants, cafes, bars, and other public services. You can easily download it to your phone for offline use or print it out.
When you should travel to Hoi An?
Hoi An is situated in a tropical climate with only two seasons: the dry season from February to August and the rainy season from September to January of the following year. Despite its location in the central region near the South Central Coast, Hoi An's weather is still impacted by the cold winter in the North. The best time to visit Hoi An is from February to April, when the weather is agreeable and there is less chance of rain and flooding.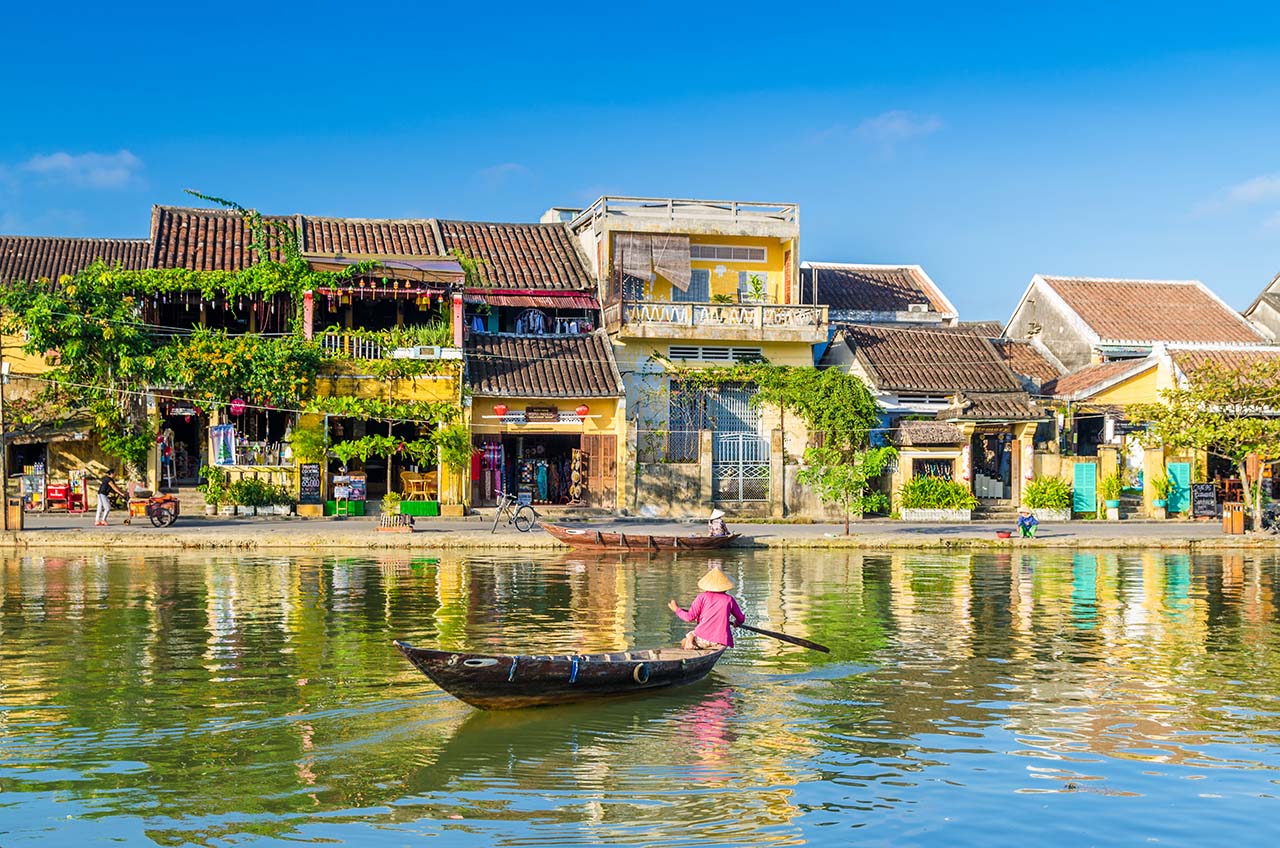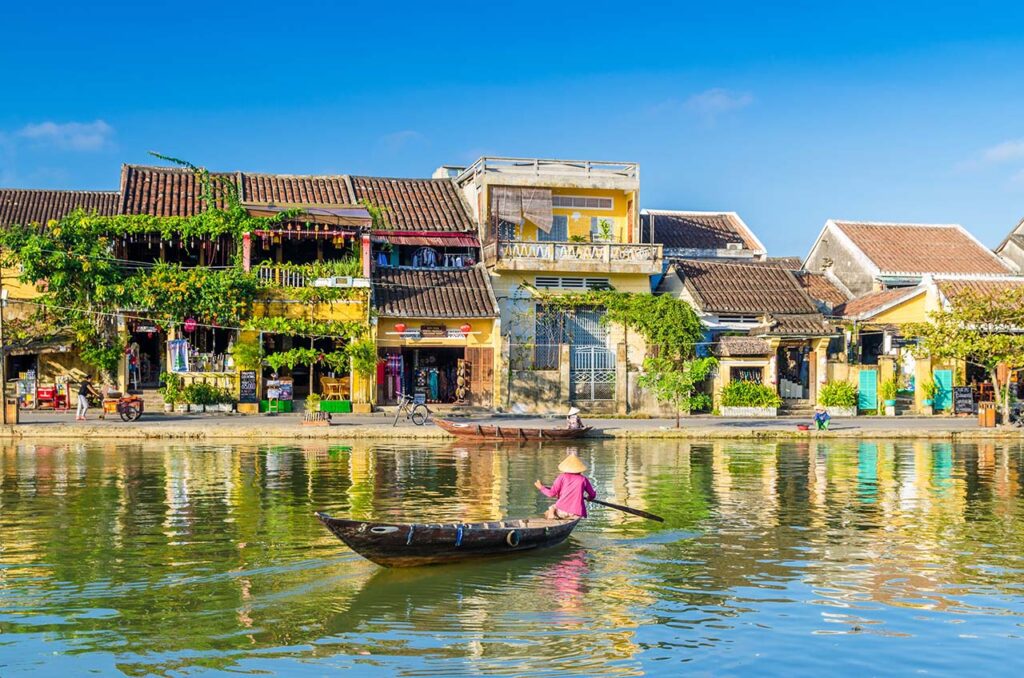 How to get to Hoi An?
Discover transportation deals for Hoi An from our partners >
As a popular tourist destination, Hoi An is very accessible from all parts of the country.
1. Getting to Hoi An from Hanoi or Ho Chi Minh City
Flights
To reach Hoi An from either of the two major cities, you will first have to land in Da Nang, which is located 30 km away from Hoi An, as there is no airport in the ancient town. You can book flights with airlines such as Vietnam Airlines, Vietravel Airlines, and Vietjet Air, which operate routes from both Hanoi and Ho Chi Minh City to Da Nang.
Trains
Another way to get to Da Nang from Hanoi or Ho Chi Minh City is by train, with ticket prices ranging from $20 to $50 (470,000 to 1,200,000 VND). You have several options for train carriages, including 4-bed rooms and clean and comfortable V.I.P 2-bed rooms. The travel time varies from 14 to 20 hours, depending on the type of train you choose. If you have time and want to explore the country on the move, taking the train is a great option. You can book train tickets on the official website of the Vietnam Railway Corporation.
Buses
Buses are also an option for getting to Da Nang from Hanoi or Ho Chi Minh City, with ticket prices ranging from $20 to $30 (470,000 to 700,000 VND). However, keep in mind that this mode of travel can be tiring and take a long time. Some recommended bus companies are Futabus, Phuc Thuan Thao Bus, and Quoc Hung Bus.
2. Getting to Hoi An from Da Nang
As soon as you arrive in Da Nang, there is a wide range of options to get to Hoi An.
Travel by bus
Bus number 1 from Da Nang can take you directly to the Hoi An Bus Station. You can refer to the bus route below to find the nearest bus stop.
Advantages: inexpensive
Disadvantages: long travel time (70-80 minutes), often crowded with limited space for luggage
Cost: 30,000 VND ($1.25)
Timing: buses run every 20 minutes from 5:30 AM to 6 PM
Route: Da Nang Central Bus Station to Ton Duc Thang, Dien Bien Phu, Ha Huy Tap, Ha Khe, Nguyen Tat Thanh, Ong Ich Khiem, Le Duan, Chi Lang, Hung Vuong, Tran Phu, Trung Nu Vuong, Nui Thanh, Duy Tan, Tran Thi Ly Bridge, Ngu Hanh Son (The Marble Mountains), Le Van Hien, Tran Dai Nghia, and finally Hoi An Bus Station.
Travel by taxi
Travelers can book a taxi on arrival in Da Nang City or the airport to go directly to Hoi An.
Advantages: convenient, comfortable, and flexible
Disadvantages: slightly expensive
Cost: 400,000 VND – 500,000 VND ($17 – $21) for a 4-seat car or 500,000 VND – 600,000 VND ($21 – $25) for a 7-seater
Timing: unlimited, with a one-way trip taking about 45-55 minutes (depending on traffic conditions).
Travel by motorbike
Riding a motorcycle can be a great option if you're comfortable with it. Note that a motorcycle license is required. The route from Da Nang to Hoi An is scenic with good road conditions.
Advantages: flexible and interactive, with a great local experience of riding a motorbike
Disadvantages: a motorcycle license is required
Cost: 100,000 VND – 120,000 VND ($5) to rent a bike for one day
Timing: a one-way trip takes about 45-55 minutes (the time may vary depending on the number of stops along the way, which you may make due to the stunning views along the route).
Generally, there are many cost-effective and comfortable options for traveling from Da Nang to Hoi An. The choice will depend on your budget, time availability, and desired experience. Regardless of your method of transportation, you'll have a one-of-a-kind experience and when you reach the historic town of Hoi An, you'll find that it was worth the journey.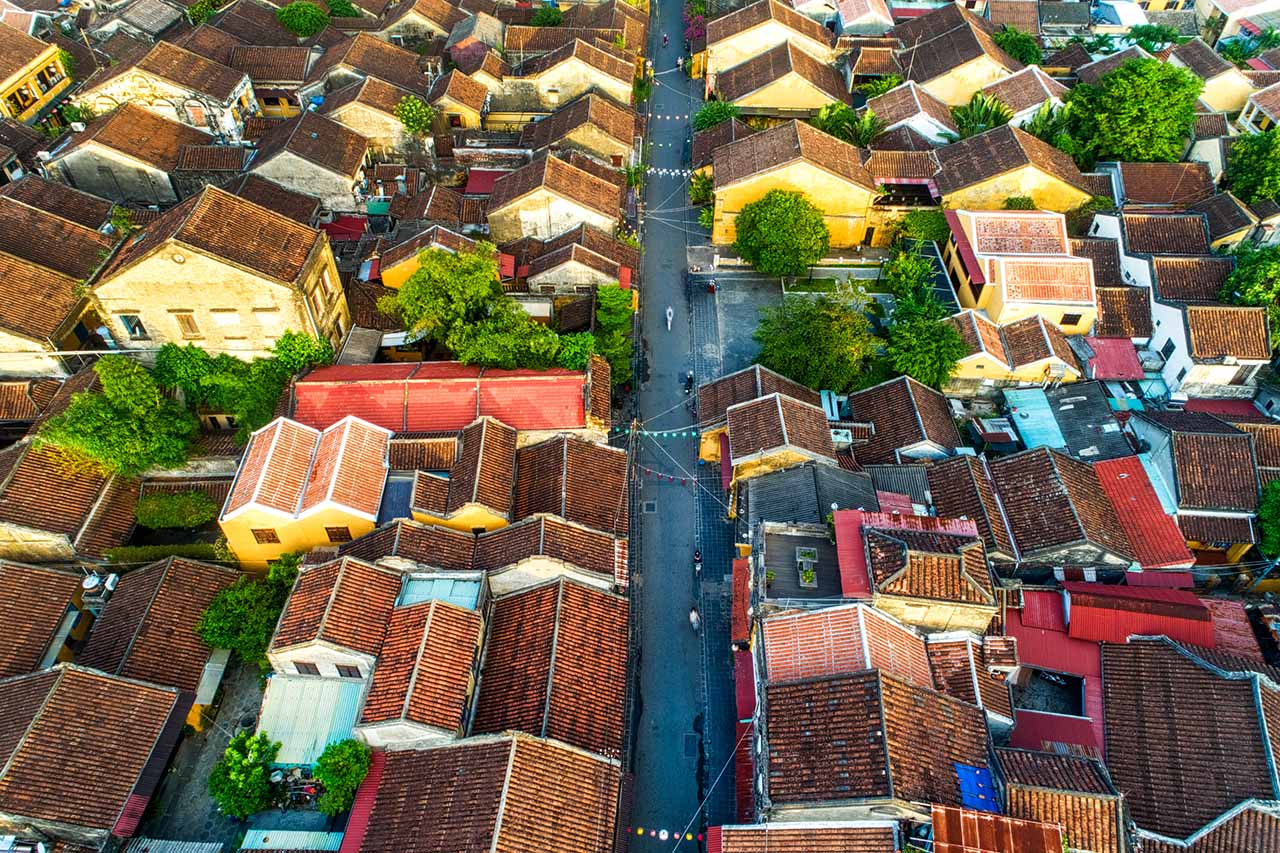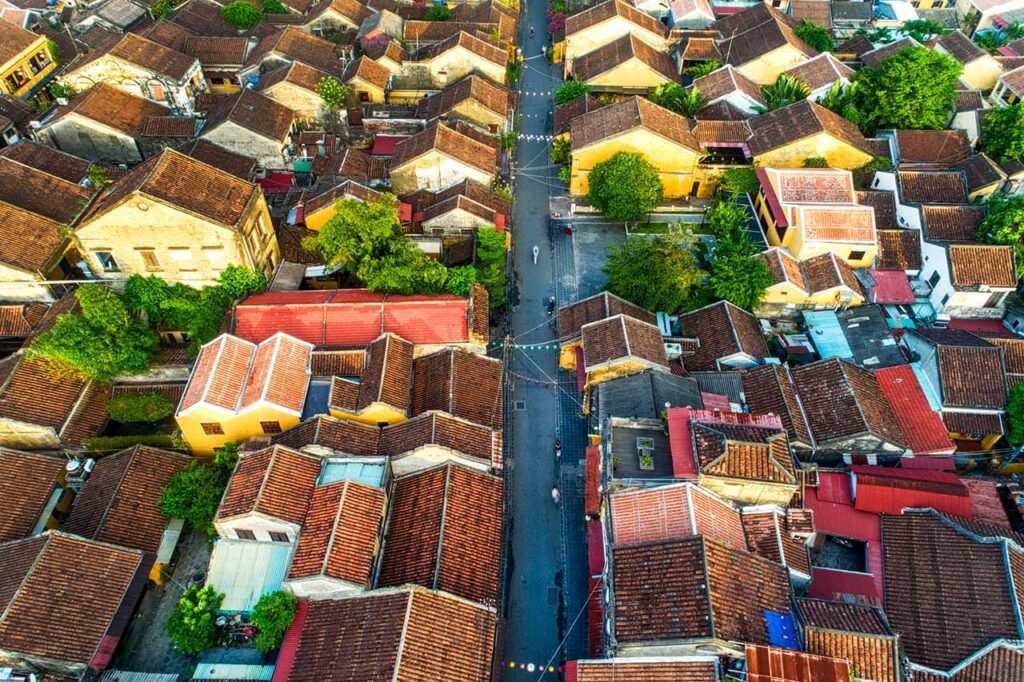 Top 5 exciting activities in Hoi An
Aside from exploring Hoi An's attractions and culinary offerings, there are several recommended activities to fully experience the town.
Watch the Hoi An Memories Show
The "Memories of Hoi An" is a stunning outdoor art performance featuring over 500 professional actors. It takes place on a massive stage measuring up to 25,000 square meters, and presents the history and cultural beauty of Hoi An through its costumes, dances, and props. This show will give you a breathtaking experience of light, sound, and movement.
Release paper flower lanterns
Hoi An takes on a mysterious beauty, particularly at night. One of the most profound experiences for visitors here is releasing lanterns on the tranquil Hoai River. You can purchase a lantern for approximately 20,000 VND and join the local community in this peaceful and sacred tradition.
Take an evening boat ride on the Hoai River
The Hoai River is a branch of the Thu Bon River that runs through Hoi An and is a symbol of the historic ancient town. Young people, particularly couples in love, enjoy rowing on the river at night and releasing flower lanterns as they believe the lanterns are witnesses to their commitment and carry their wishes. The best time to take a boat ride is from 4 PM to 5 PM, just before sunset, allowing you to take in the sunset view before being captivated by the magical lights along the river at night. A boat ride can accommodate 2 to 5 passengers and typically costs 150,000 VND ($7) per person for a 30-minute ride.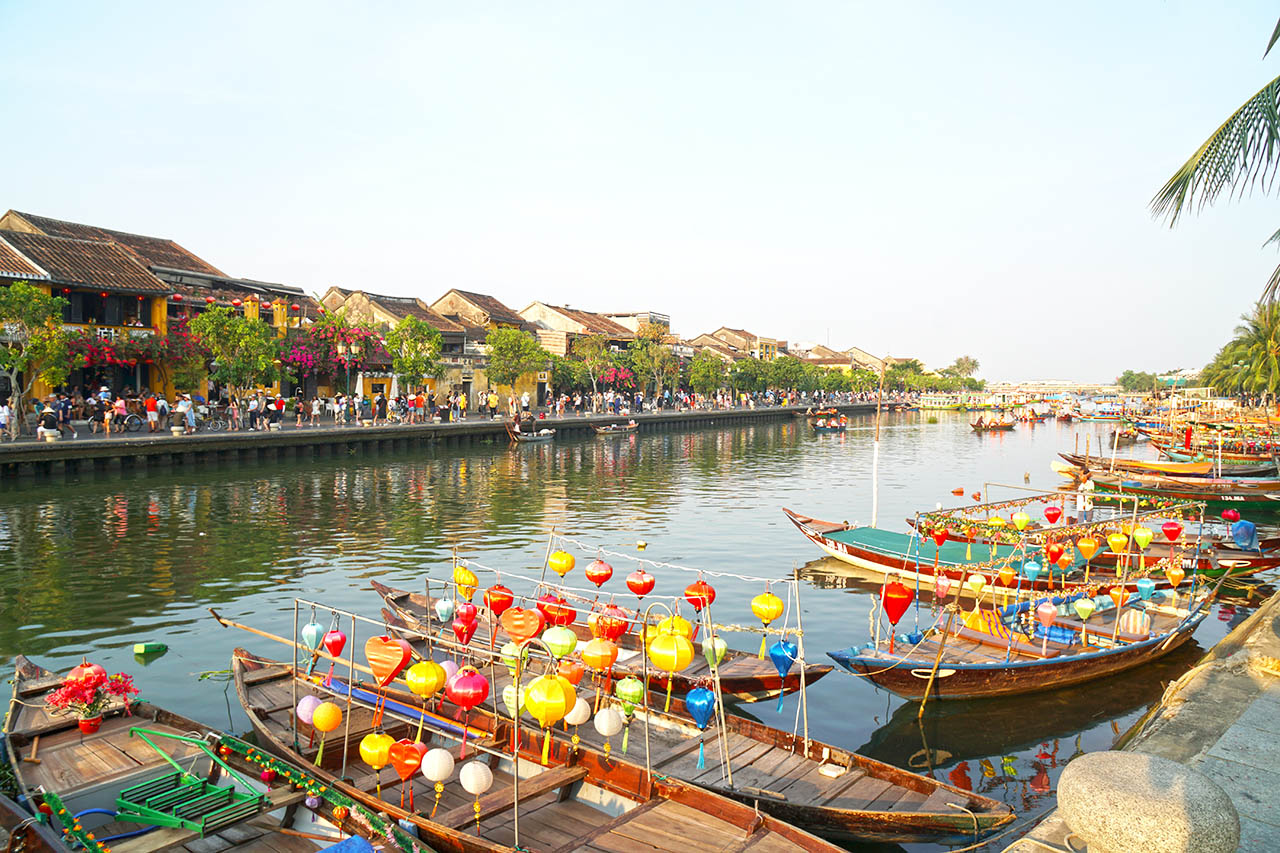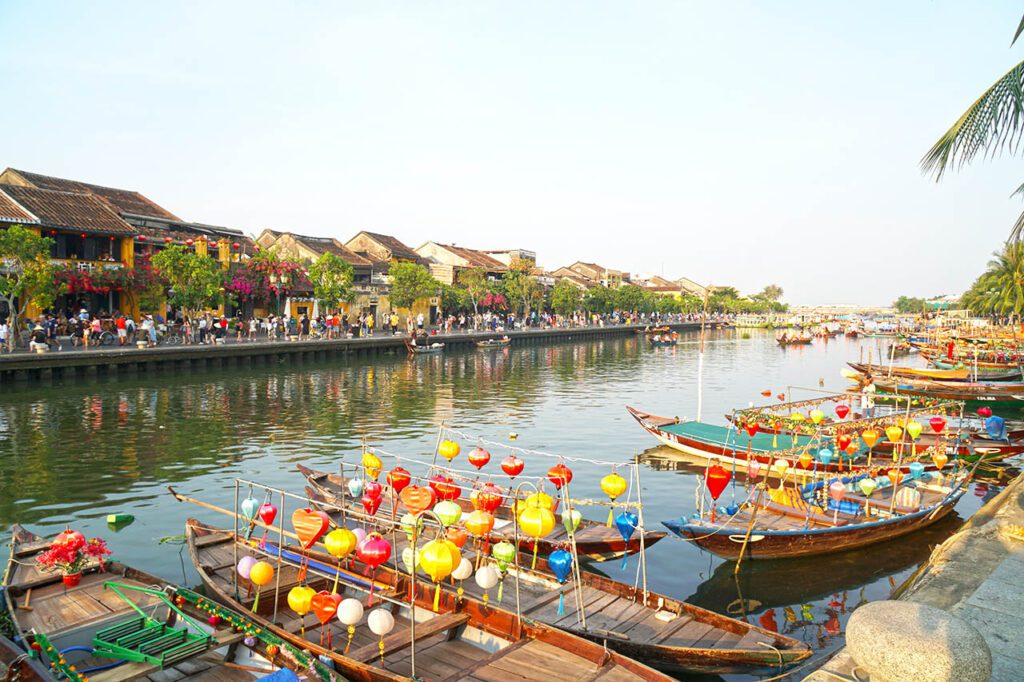 Join in traditional games
Every night, Hoi An attracts thousands of tourists for a stroll through the heart of the old town. In addition to sightseeing and trying the town's specialties, visitors can also participate in the traditional folk games of the Vietnamese people. Games such as bingo and chess are hosted by a passionate team of locals, who use traditional costumes and instruments, making the experience exciting and entertaining.
Savor the coffee
While it may be a familiar refrain that you should try coffee when visiting Vietnam, this is especially true in Hoi An. The coffee here is not just a drink but an experience, with atmospheric coffeehouses featuring iconic yellow color themes. Each coffeehouse exudes a nostalgic and vintage ambiance that is difficult to describe in words. You must visit, sit on one of the small bamboo chairs, and savor a rich coffee or chocolate drink while immersing yourself in the peaceful and ancient atmosphere to truly capture the essence of this charming town.
Here are some recommended coffee shops to try:
Reaching Out Tea House: 131 Tran Phu Street
Hoi An Roastery: 135 Tran Phu Street
Cocobana: 16 Nguyen Thai Hoc Street
Chu Chu: 74 Tran Phu Street
Cocobox: 94 Le Loi Street
Mot Hoi An: 150 Tran Phu Street
The Chef: 166 Tran Phu Street.
A detailed travel guide for Hoi An in 2023 is for those who are planning to explore the historic ancient town. We hope you will have a perfect trip with many exciting experiences in this town!