When most people think of Hoi An, they imagine an ancient town with colorful lanterns. However, An Bang Beach, named one of the world's top 50 most beautiful beaches by CNNGo, is also an excellent natural attraction that you should not be overlooked when visiting Hoi An.
Where is An Bang Beach?
An Bang Beach, a favorite spot for both local and international visitors, is just 5 kilometers away from the Hoi An center. It can be easily accessed by taxi, motorbike, or bicycle from Hoi An or Da Nang. After a long walk in Hoi An Ancient Town, there's nothing quite like relaxing in the clear crystal water, lying on the soft, fine sand, and sipping a refreshing coconut. And if you're lucky enough to be there in the evening, you can witness the stunning sunset as the sun dips below the vast horizon.
The best time to visit An Bang Beach
Hoi An is located in Central Vietnam, where heavy rains and storms are expected during the rainy season. As a result, the dry season (from January to September) is the best time to enjoy and experience exciting activities at An Bang Beach. The weather is sunny, the wind is excellent, the sea is calm, and the waves are not too rough at that time. In the summer, when temperatures range from 28 to 35°C, cooling off in the cool water is the best way to enjoy your trip thoroughly.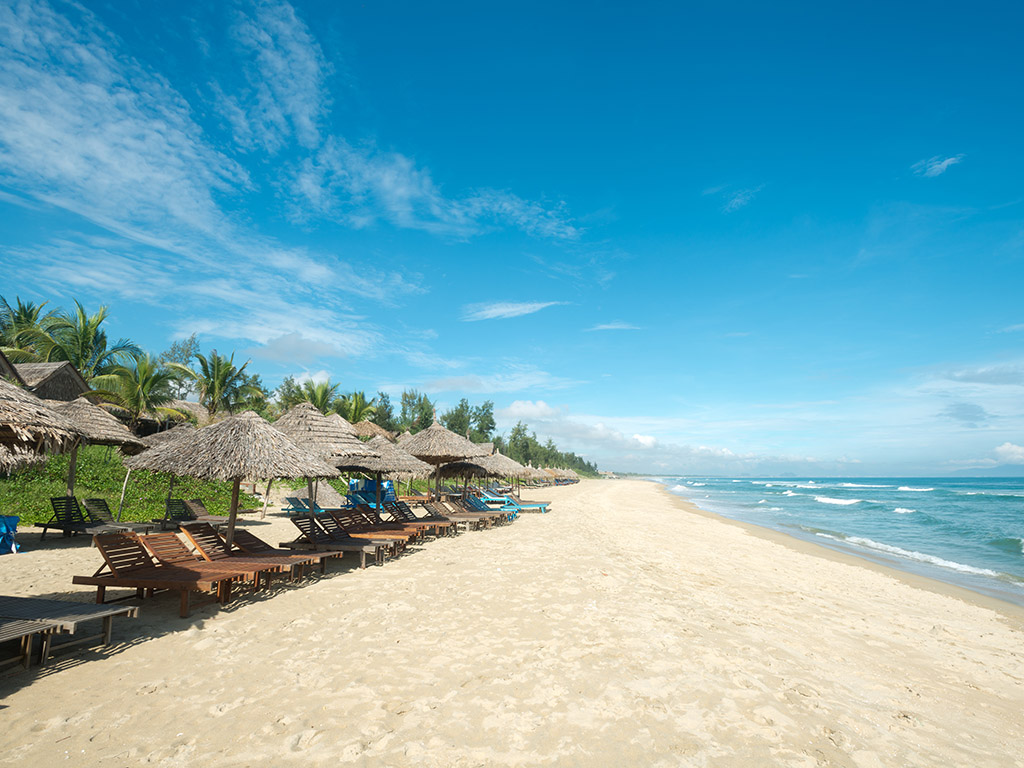 Things to do at An Bang Beach
As a popular local beach for early morning bathing, An Bang offers a wild and peaceful beauty that welcomes visitors. Unlike other beaches that have been heavily exploited for tourism, An Bang allows you to experience the authentic life of local fishermen while enjoying a range of exciting activities. Having fun activities at An Bang Beach and experiencing the life of fishermen here is a great way to make your trip more perfect than ever.
Swimming and sunbathing: An Bang Beach is ranked as one of Asia's top 25 most beautiful beaches by TripAdvisor in 2021, and you will undoubtedly be unable to resist the allure of swimming in its clear water and gentle waves. Additionally, you can relax on the fine white sand and enjoy the gentle morning sun, or recline on one of the sun loungers set up by locals to admire the panoramic view of the calm sea.
Beach sports: If you enjoy adventure activities, conquer this beautiful sea with unique water sports like windsurfing, surfing, paragliding, canoeing, scuba diving, and so on. Near the beach, there are numerous board rentals as well as surf lessons.
Taking a photograph: An early morning at An Bang Beach is like a beautiful natural painting with a blue sea, clear sky, and white sand, and it is also extremely poetic with a brilliant sunset in the afternoon. These are unquestionably the ideal backdrops for capturing the magical moment you arrive in Hoi An.
Trying seafood: After a fun day, satisfy your hunger with fresh seafood caught by the local fishermen. You can dine at a restaurant with a sea view or sit on stools along the beach to enjoy central Vietnamese specialties.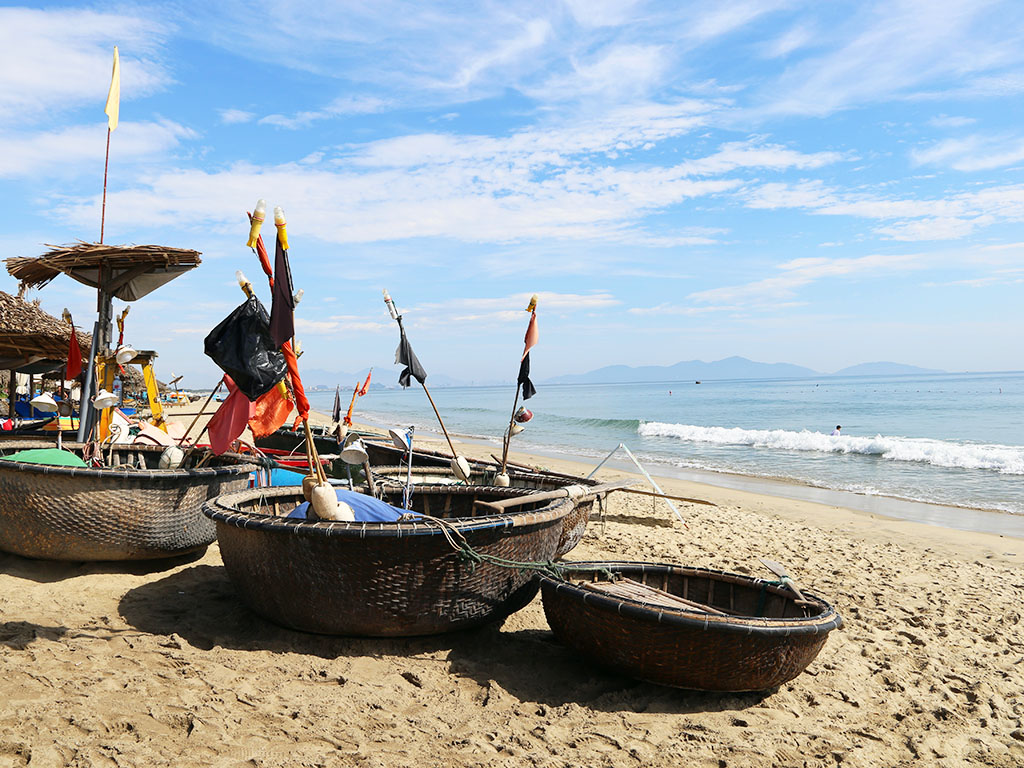 Travel tips
No matter how well you swim, be cautious when swimming at an unfamiliar beach.
The beach becomes highly crowded in the early morning and late afternoon with local families looking for a swim.
An Bang Beach on the map