(*) Latest update on August 15, 2023
Vietnam visa exemption
Citizens of 24 countries are exempt from visas when entering Vietnam under the following conditions: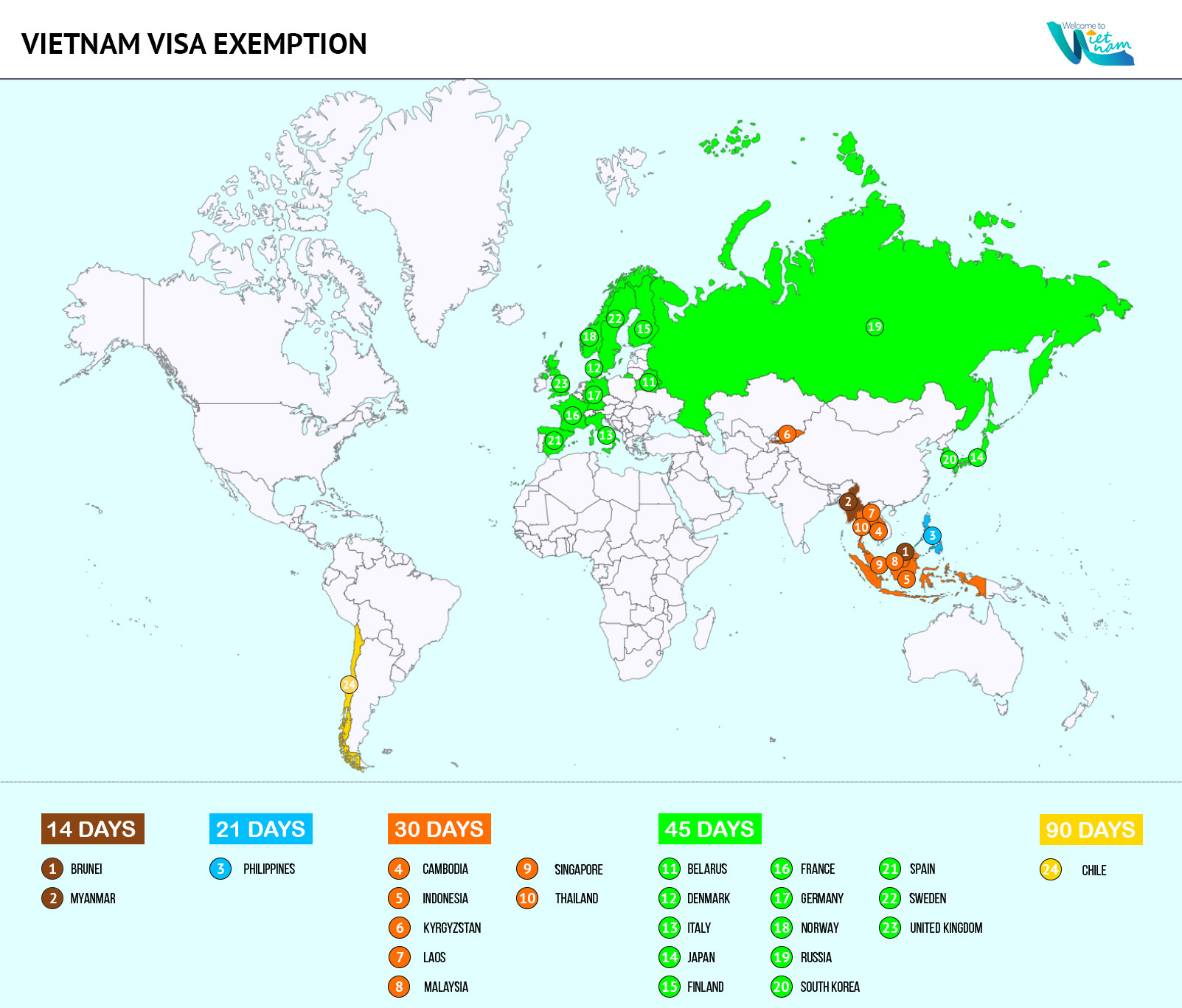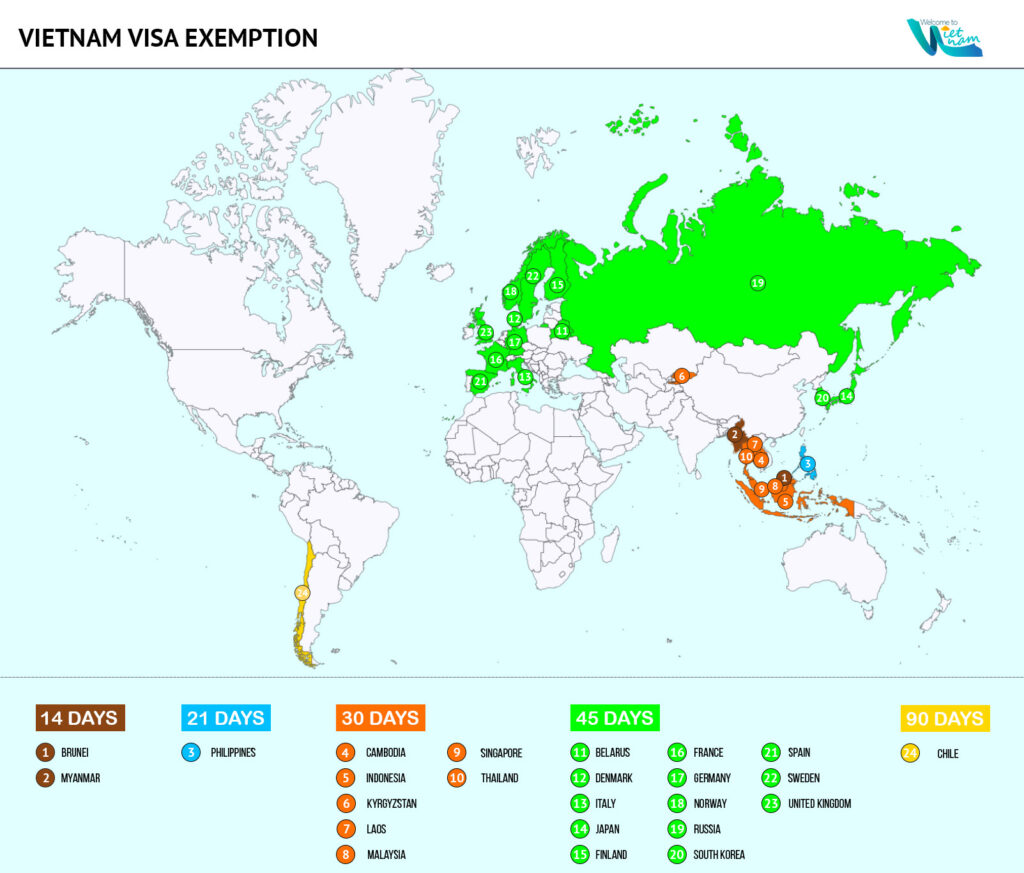 Holders of business travel cards from countries that are members of the Asia-Pacific Economic Cooperation Forum (APEC) are exempt from requiring a Vietnam visa for a stay not exceeding 60 days.
All nationalities are exempted from visas to Phu Quoc Island for 30 days if they directly visit Phu Quoc or transit through other international airports in Vietnam before arriving in Phu Quoc.
To enter Vietnam under unilateral visa exemption, foreigners must have a valid passport for at least 6 months. Additionally, there must be a minimum gap of 30 days from their latest exit from Vietnam. This means that if you intend to return to Vietnam within 30 days after your visa-free stay, you will need to apply for a new visa to enter the country.
Vietnam visa application
Vietnam tourist visa is a visa issued to foreigners entering Vietnam for tourism purposes and does not apply to foreigners intending to work during their stay in Vietnam.
To apply for a visa to enter Vietnam, you need to meet the following criteria:
Your current passport is valid for at least six months from the date you arrive in Vietnam (temporary passports are not accepted)
Your passport also has at least two blank pages to seal visas and immigration.
02 valid passport photos
How to apply for a Vietnam tourist visa?
1. Vietnam Electronic Visa (E-Visa)
From August 15, 2023 onwards, Vietnam is extending e-visa privileges to citizens of all nations and territories. The newly introduced e-visa, facilitated by the Vietnam Immigration Department through an electronic transaction system, offers multiple-entry validity for up to 90 days.
All you need to do is visit the official website of the Immigration Department of Vietnam (click here) and follow the instructions.
The e-Visa is priced at 25 USD for single entry and 50 USD for multiple entry. The processing time is three working days and is valid for 90 days.
Note: Keep your printed e-Visa to show on departure.
2. Vietnam Visa on arrival
Requirements
A 4×6 passport photo with a white background and no glasses
A passport or substitute ID valid for six months from the date you plan to enter Vietnam
A Letter of Approval from a Vietnamese embassy or consulate (if you are picking up your visa at the airport).
Fill out the Visa application form (click here)
Visa fees: 25 – 50 USD