Vietnam is a country stretching nearly 1650 km from north to south; each region has a different climate. Choosing an appropriate time to explore Vietnam is an important task; we are happy to assist you in finding that.
With this map, you can easily find a suitable time to visit Vietnam. Don't forget to click the download button below and start the journey in Vietnam your way!
In addition to the travel map, we have also provided you with other necessary maps such as Vietnam online map, map of regions in Vietnam, and tourist maps of big cities in Vietnam.
VIETNAM REGION MAP
Based on geographical and topography, Vietnam is divided into eight regions: Northwest, Northeast, Red River Delta, North Central Coast, South Central Coast, Central Highlands, Southeast, and Mekong River Delta. Each region in Vietnam has a relatively different climate, please refer to Vietnam weather.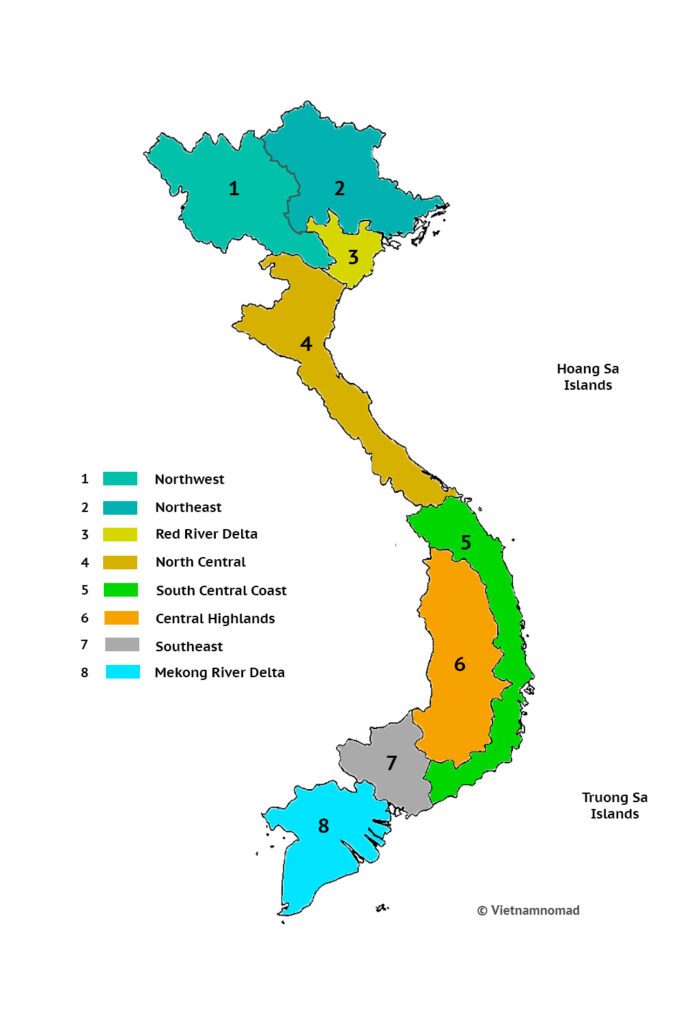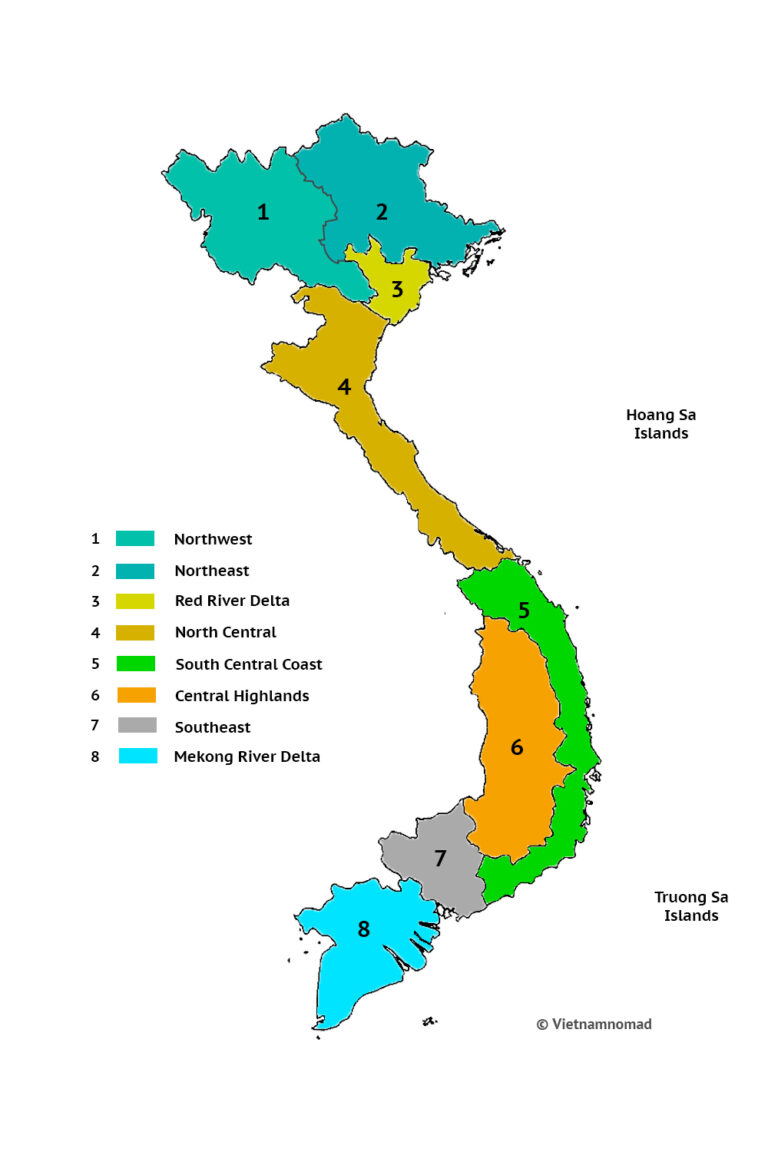 DETAILED MAP OF VIETNAM
Click on a marker to see the destination's details
TIPS
You should  download Vietnam Map for offline use and print out the paper. Don't forget to refer to the cities tourist map below!
The map includes the famous destinations in Vietnam by seasons. You can rely on it to devise an appropriate schedule.
Recommended length of stay in Vietnam: 3-4 weeks.
Find out more Vietnam travel guide articles:
VIDEO 10 BEST PLACES TO VISIT IN VIETNAM 2020
Thank you for using our maps! We hope the vietnam map will be useful for your trip.
Meet in Vietnam!