We would like to introduce you to the Phu Quoc map; the map includes necessary information about destinations, restaurants, and cafes on the island.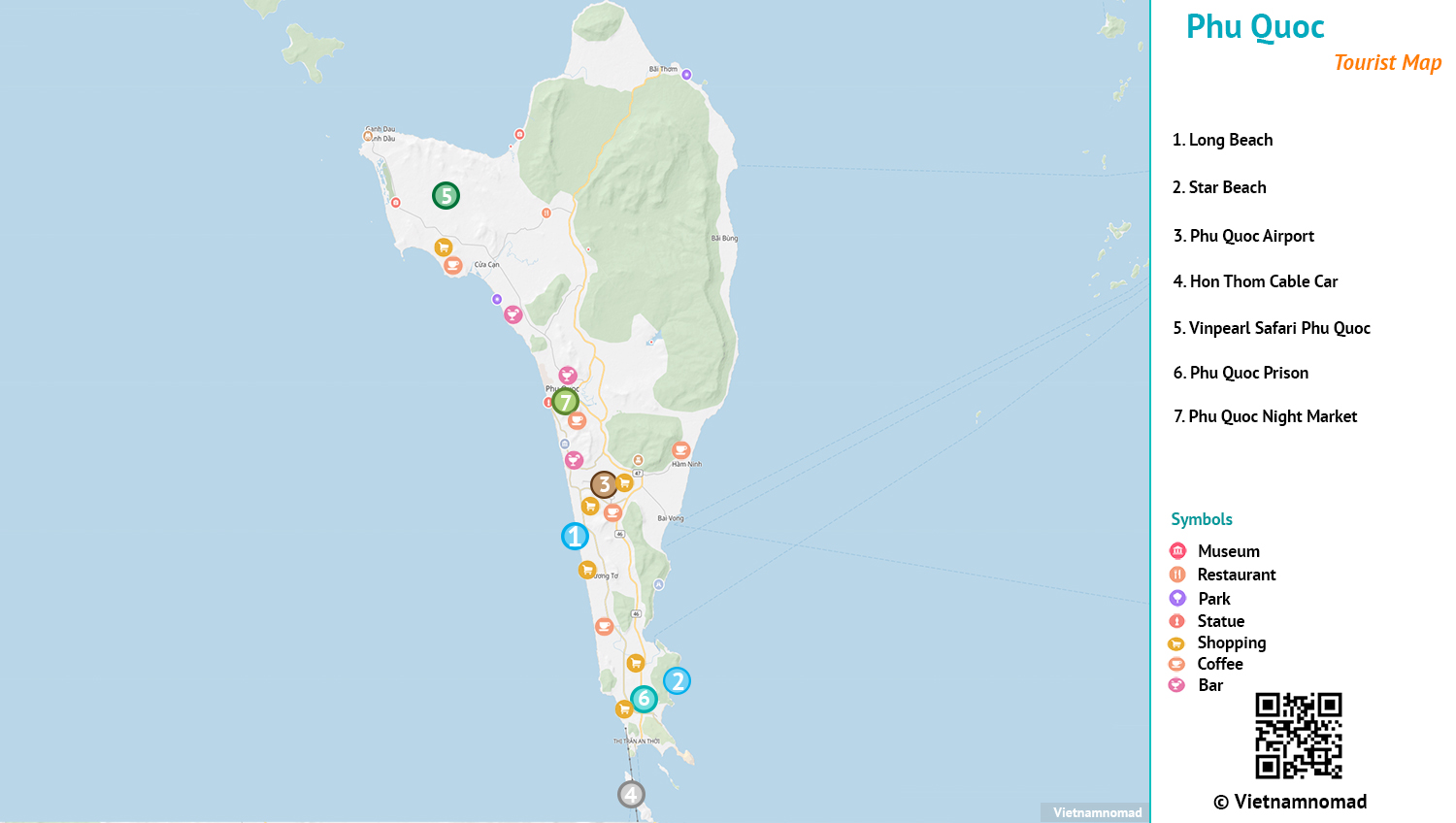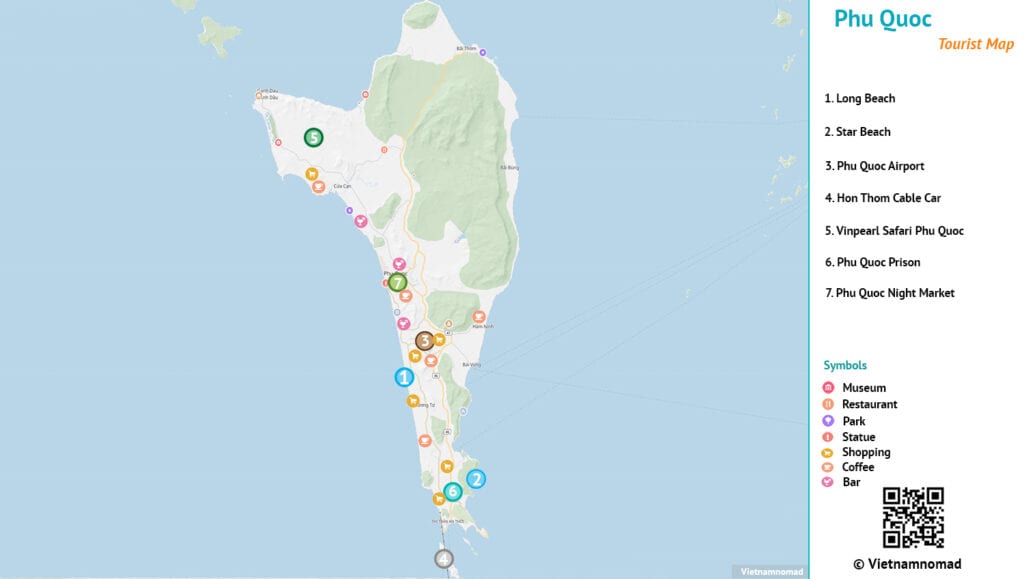 Download Phu Quoc Map
1. Long Beach
2. Star Beach
3. Hon Thom
4. Vinpearl Safari Phu Quoc
5. Ham Ninh fishing village
6. Phu Quoc Prison
7. Phu Quoc night market
8. Dalat Night Market
9. Mui Ganh Dau
1. Goi Ca Trich
2. Ham Ninh Crab
3. Coi Bien Mai Nuong
4. Nhum Bien
5. Bao Ngu
TIPS
Don't forget to click the download button to use offline or print-out. The following articles may be useful for you:
Phu Quoc detailed travel guide
Thank you and see you in Phu Quoc, Vietnam!