Vietnam weather information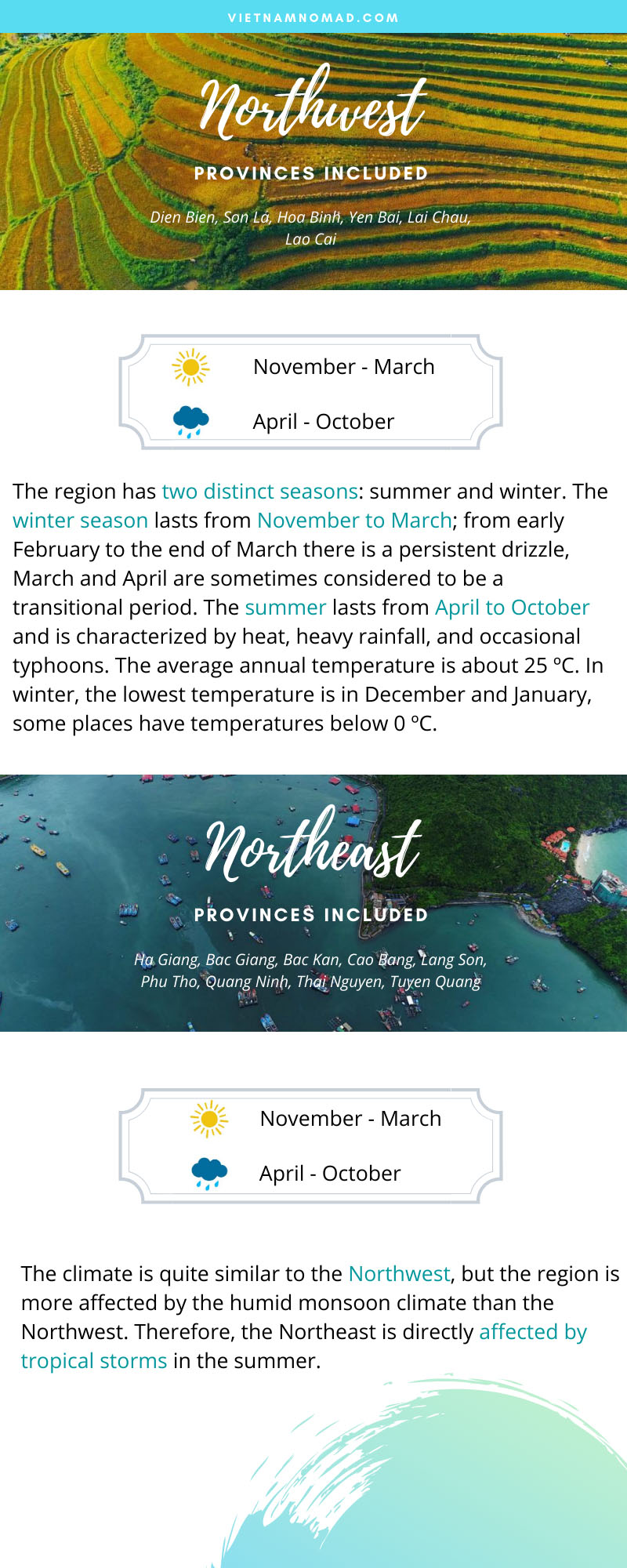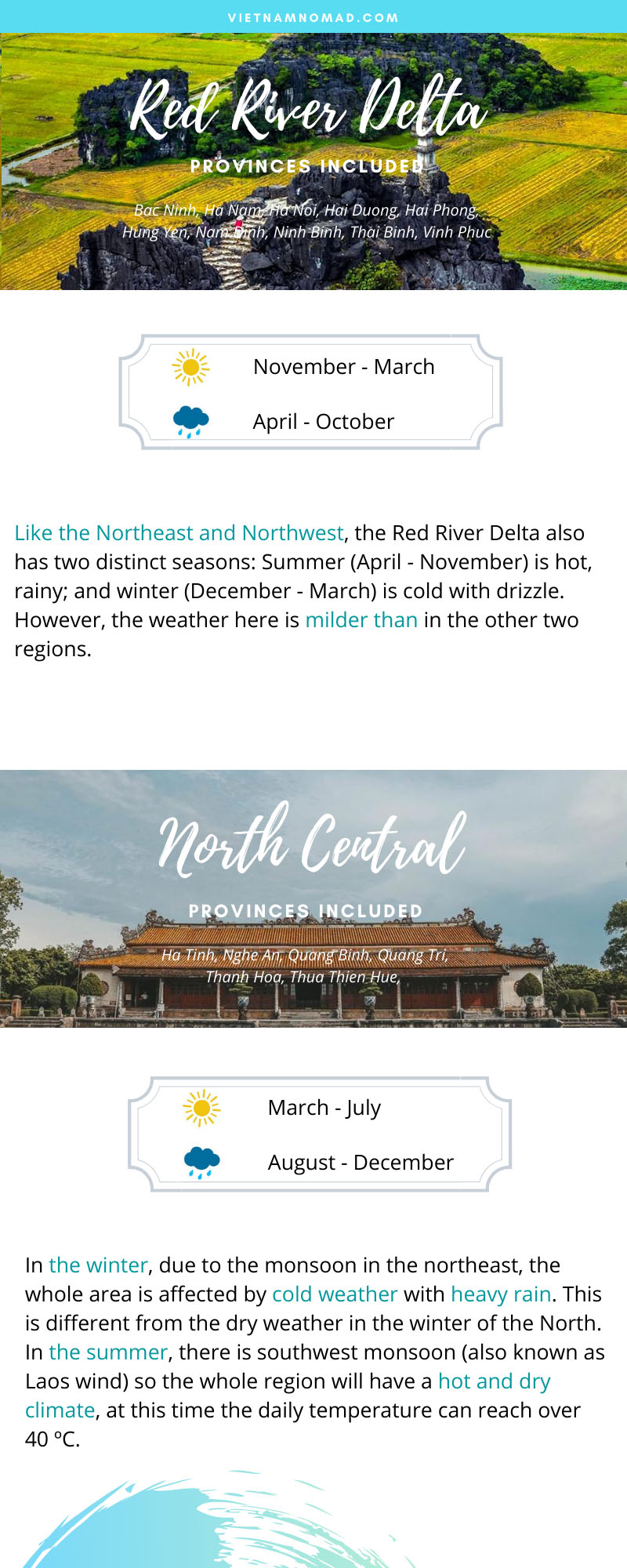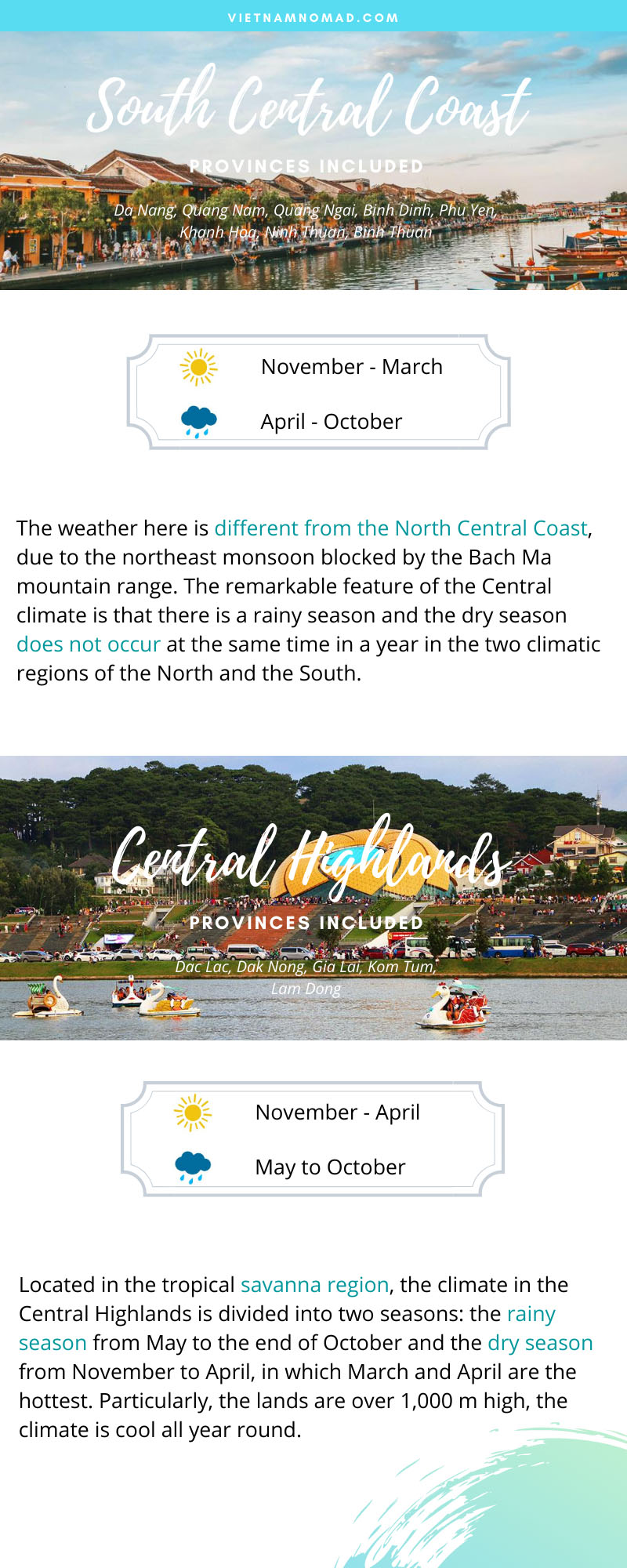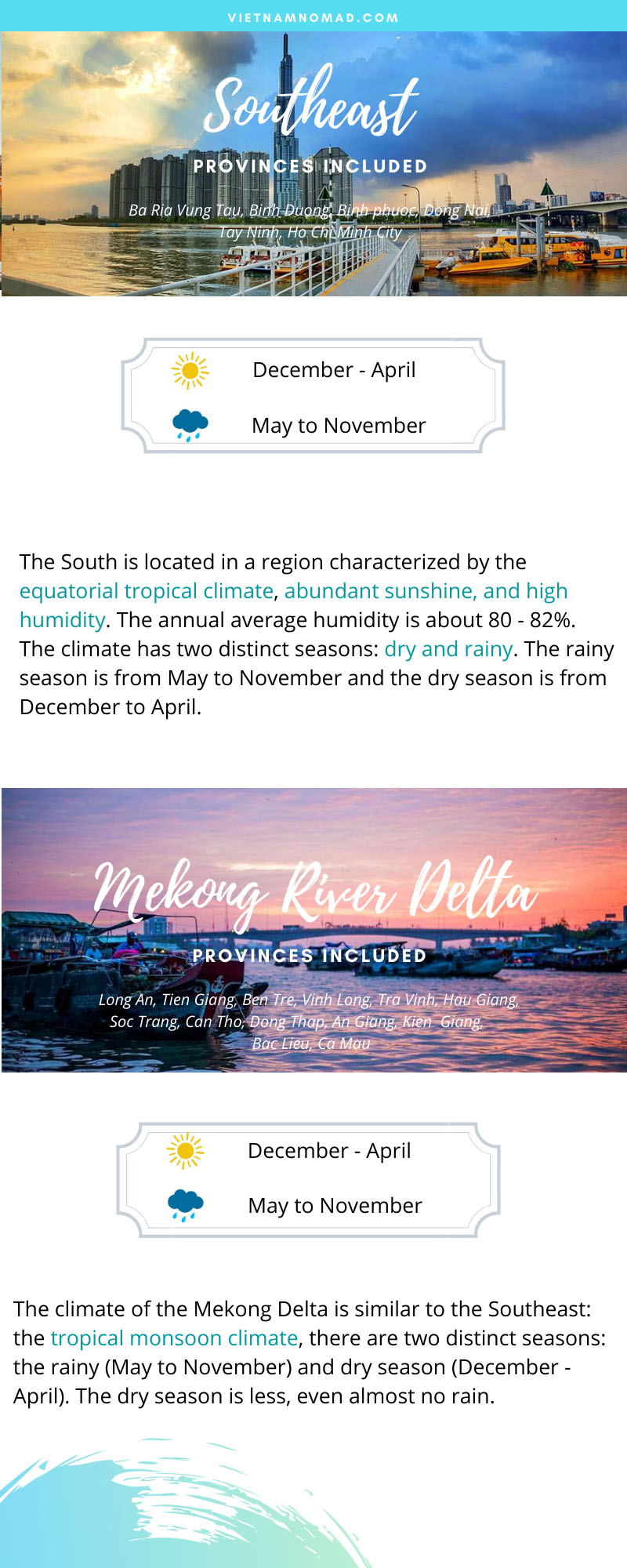 A fews notes
Above is the information about Vietnam weather, which is presented in infographic format to help you easily seize the information. For more information about Vietnam, please refer to the article: Vietnam detailed travel guide.
The best time to visit Vietnam is from December to March, this is also the time when Vietnam welcomes the most international tourists. So we will provide more information about the climate of these months:
Vietnam weather in November: Only rain in the Northeast region, the others is almost no rain, the climate is hot and dry.
Vietnam weather in December: Heavy rains in the North Central Coast, drizzle in Northern Vietnam, and the others have no rain.
Vietnam weather in January: Except for Northern, North Central Vietnam have drizzle, the others have no rain.
Vietnam weather in February: The North has drizzle, other places have no rain.
Have you found the appropriate time to visit Vietnam? These are the articles that will be helpful to you:
10 best places to visit in Vietnam