The article includes information about the weather, the best time to visit each region and the whole of Vietnam. Presented as an infographic, you can easily grasp the information needed and quickly.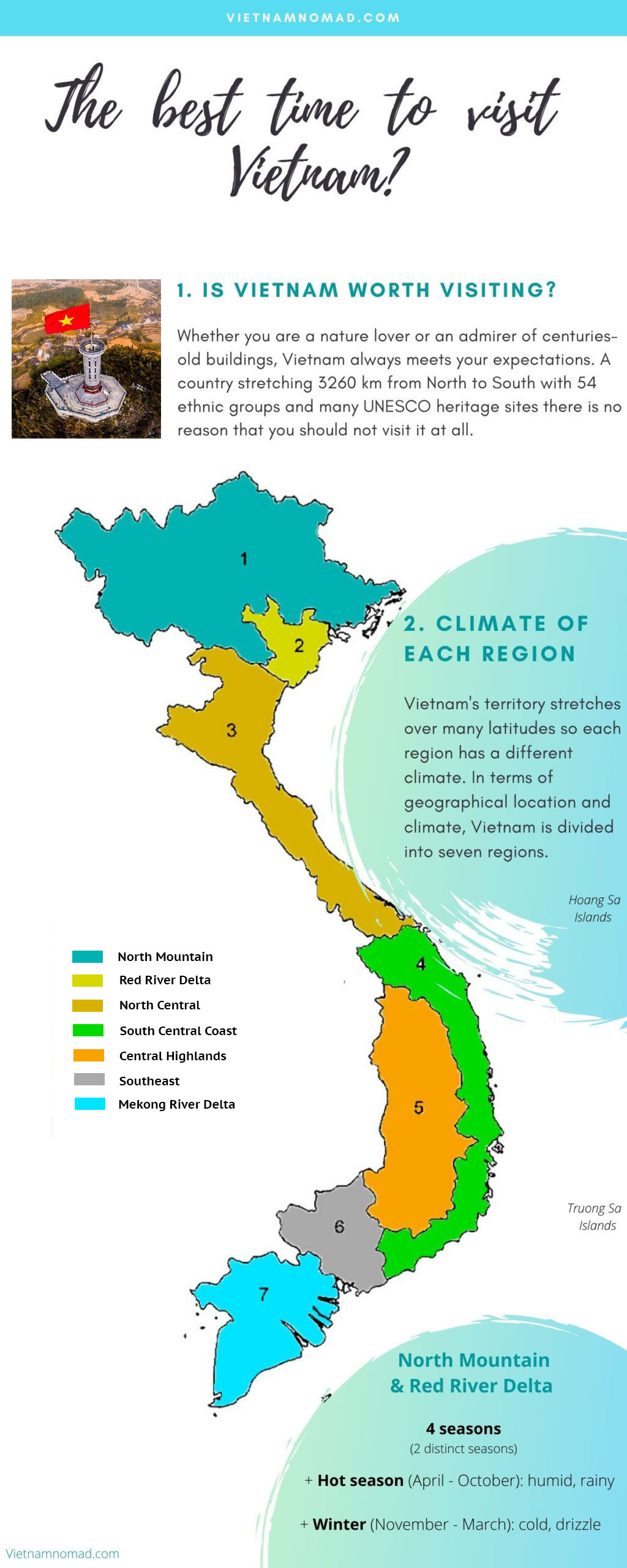 By now, do you know "Best time to visit Vietnam"?
Don't forget, on Vietnamnomad, you can find all useful information about Vietnam tourism. The following are articles that may be helpful to you.
Will you come to Vietnam?