Moc Chau overview
Located in Son La province, about 180 km from Hanoi, Moc Chau is the largest and most beautiful plateau in the northern mountains of Vietnam. With a mild climate, cool year-round, Moc Chau becomes an attractive destination for tourists.
Best time to visit Moc Chau
Moc Chau is a cool plateau all year round so you can come here whenever you want, however, in each season it has a different beauty.
From January to June, Moc Chau has sunshine and cool air, peach blossom and plum blossom bloom everywhere, and this time considered to be the best time to visit this place.
The last months of the year are the seasons of wildflowers, canola flowers, and a poetic setting.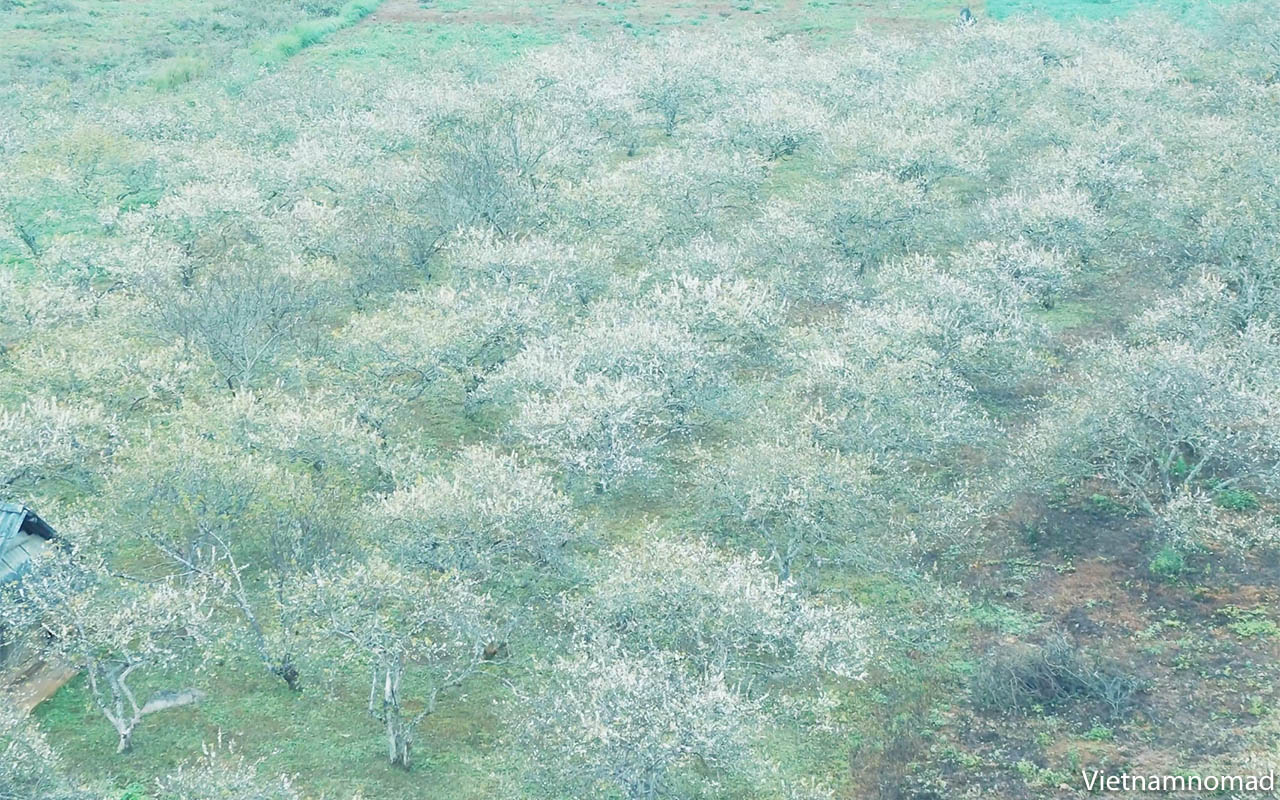 How to go to Moc Chau from Hanoi?
The best way to get to Moc Chau from Hanoi is by bus, you can buy a ticket from My Dinh bus station for 150.000 – 200.000 VND/ pas, it takes 4 hours to move.
Another option is motorbikes if you have an international driver's license. It is easy to rent a motorbike in Hanoi for about 150.000 VND / day at Hanoi old quarter.
Top attractions in Moc Chau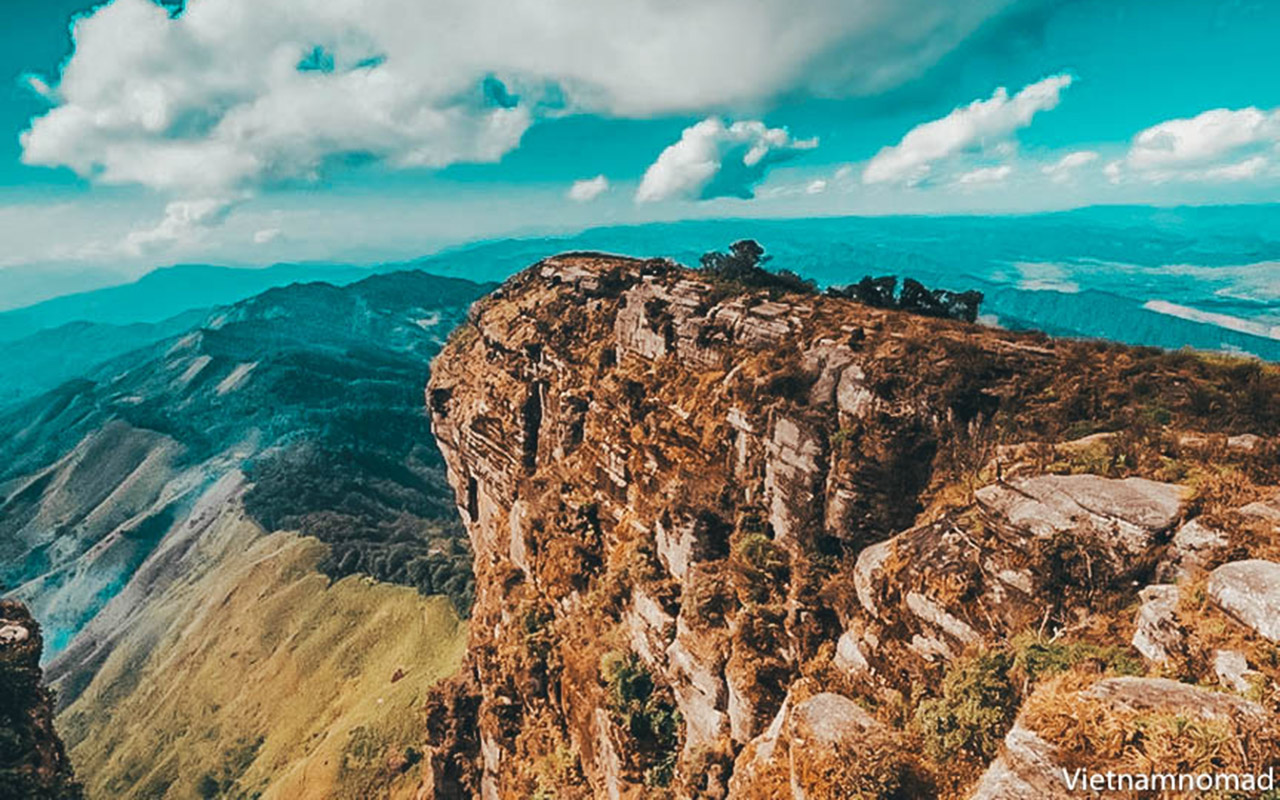 Ang village pine forest: beautiful as a poetic picture with flower fields around a natural lake, surrounded by mountains of wild forests, immense. This is the residence of Thai ethnic minorities, they still preserve intact cultural features such as traditional stilt houses, colorful costumes, traditional festivals and folk songs.
Mount Pha Luong: with a height of 2,000m, located in the Vietnam-Laos border area, about 50 km from Moc Chau, this place is one of the few places in Vietnam that is surrounded by fog all year round. Crossing the narrow and steep path to the top of Pha Luong, in your eyes are fully a vast steppe và cool cloud layers. Like the intersection of the ground and the sky, you can forget the tiredness and enjoy the feeling of being both challenging and peaceful.
Ban On Five Caves: still retains the primitive with majesty of stalactites existing for hundreds of years, with 5 caves associated with the five basic elements of Eastern philosophy: Metal, Wood, Water and Earth. This is an interesting destination to experience trekking with steep and narrow roads, it will take you a lot of time to conquer. Going carefully because the journey is forest almost – home to many reptiles.
Dai Yem Waterfall: is about 9 km from Moc Chau town, most beautiful in April to September, due to the amount of profuse water in this time. The entire 70m wide waterfall is a pure white screen, extremely poetic. This place not only gives visitors the excitement of a magnificent setting but also feels refreshed when immersed in the cool fresh steam.
Ethnic minority villages: Thung Cuong village, Hin Pen village, Phieng Canh village, Pa Phach village,… hide among forests and mountains. Roads to them are valley with many vast and colorful flower fields. People here still maintain old living habits and use their own language. You can join them in picking corn, brewing rice wine and enjoy regional specialties, it makes your journey being perfect, definitely.
Top dishes in Moc Chau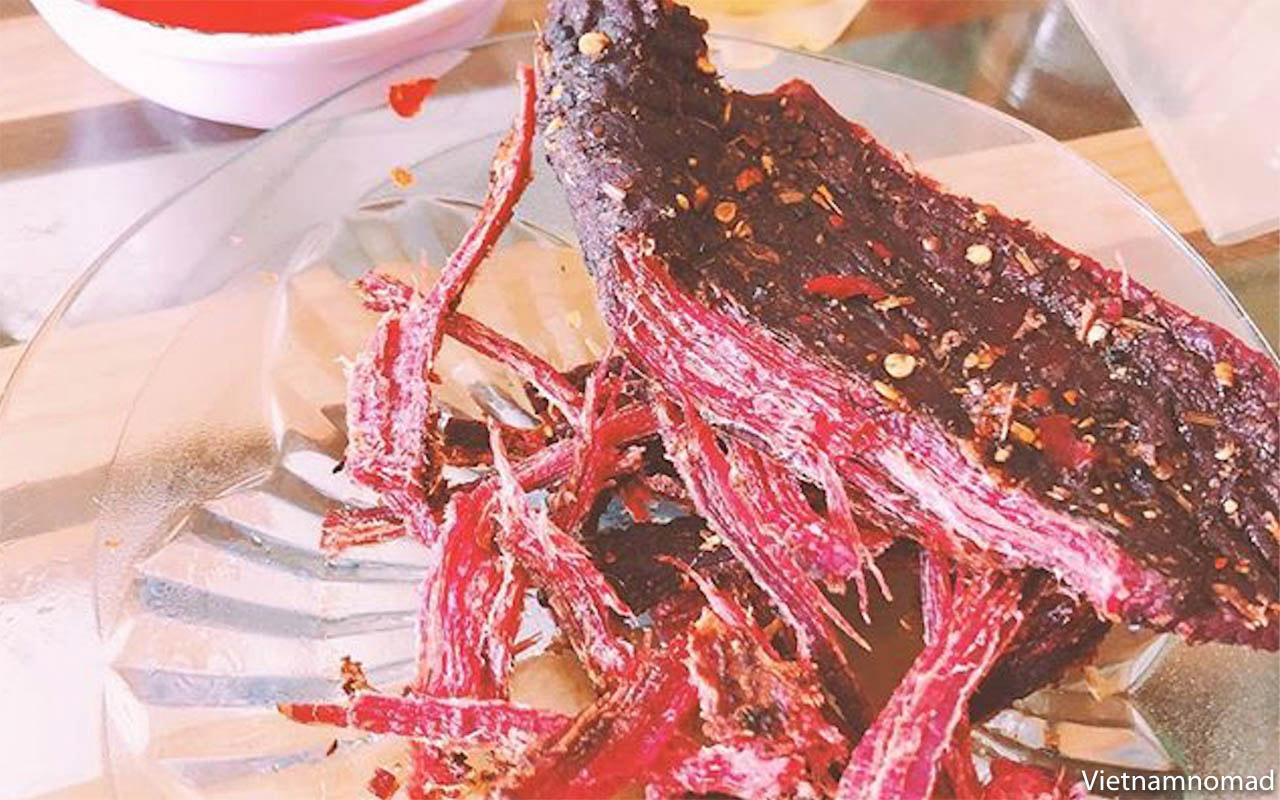 Be chao: Calves is processed quite simply but has a very specific flavor. Calve is chopped into small slices, marinated with lemongrass, ginger, spices, and then dipping in hot water. You can feel the crispness of the skin but the meat is very soft, extremely delicious.
Thit trau gac bep: People marinate buffalo meat with other spices such as chili, ginger, especially "Mac Khen" – a type of forest pepper of ethnic minorities in the Northwestern region, then smoke continuously for 12-15 hours. This dish is processed completely natural, with no preservatives but still to reserve for about 1 month.
Salmon: Due to the appropriate climate, Moc Chau is suitable for nourishing salmon, processed to many different dishes: salmon hot pot, salmon salad, grilled salmon … It's maybe delicious not only because of its flavour, people come to enjoy it by the curiosity more.
 Tea: Moc Chau is one of the best places to growing tea. You can visit the tea hill – also an tourist attraction here, to see the people harvest or to try wearing ethnic costumes in the middle of a large tea hill. You should try some kinds of tea to choose your favourite tea and ask the price before buying.
 Moc Chau Milk: With hundreds of dairy cows being raised right on the farm, Moc Chau is famous for products from milk. You can spend a morning, get up early to visit the farm and enjoy the best glass of freshly squeezed milk. Besides, there are many products made from milk that you can buy at any store in Moc Chau such as yogurt, butter, and sandwiches.