We would like to introduce you to Ha Giang Map; the map includes the most popular destinations as well as useful information such as restaurants, bars, and shopping in Ha Giang. You can download and use it for your trip to Ha Giang.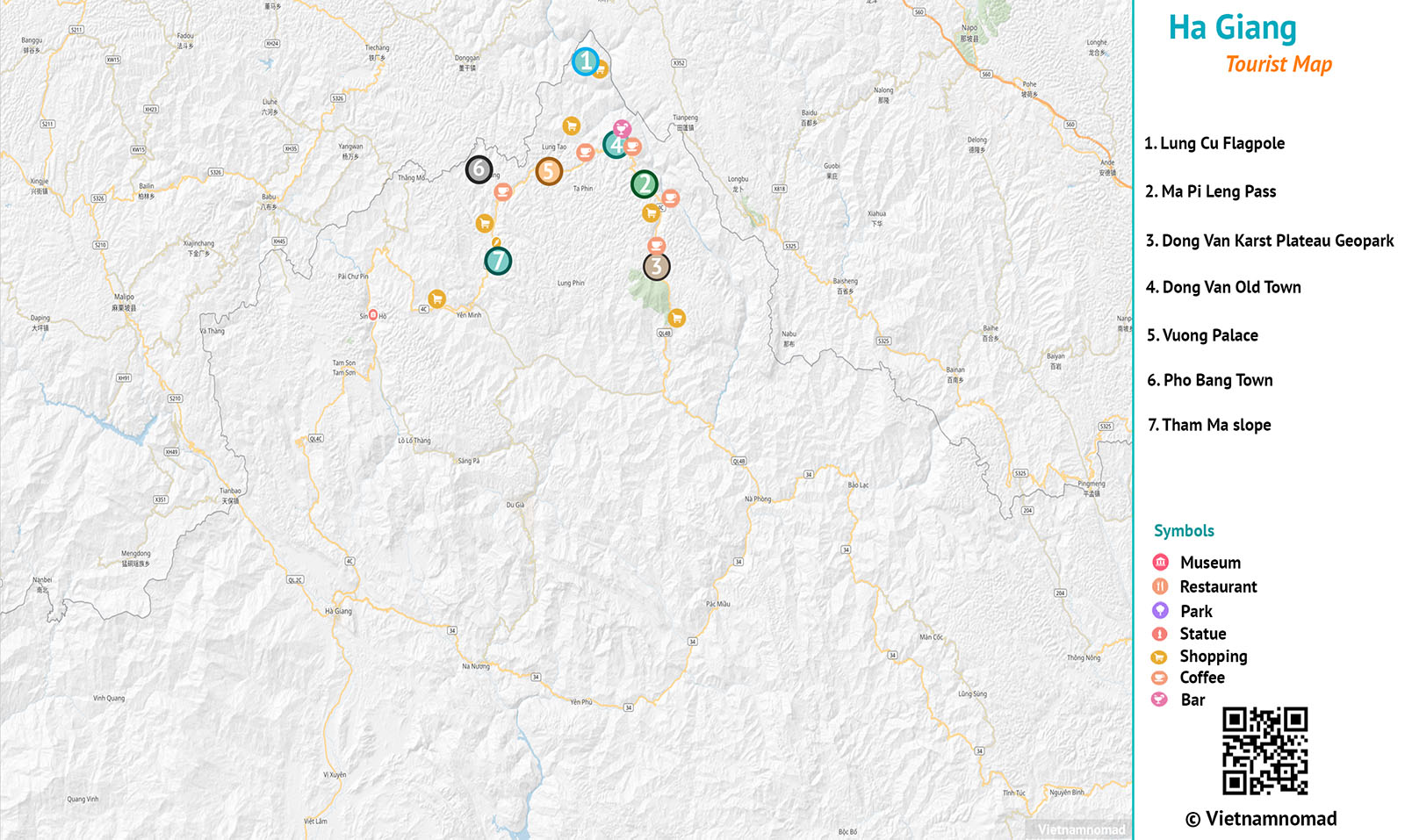 DOWNLOAD MAP OF HA GIANG
HA GIANG ATTRACTIONS
Lung Cu Flagpole
Ma Pi Leng Pass
Dong Van Karst Plateau Geopark
Tham Ma slope
Dong Van Old Quarter
Vuong Palace
Sung La Valley
Tu San Alley
Pho Bang Town
HA GIANG FOOD
Thang Co
Thang Den
Men Men
Buckwheat Cake
Aconite root congee
Bac Me bamboo cooked rice
Xoi Ngu Sac
TIPS
It would help if you referred to the articles: the ultimate Ha Giang travel guide and Vietnam itineraries.
Recommended length of stay in Ha Giang: 2 days.
Thank you and
#MeetinVietnam