We would like to introduce you to Phu Yen tourist map; the map includes the most popular destinations as well as useful information such as restaurants, bars, and shopping in Phu Yen Province, Vietnam. You can download and use it for your trip.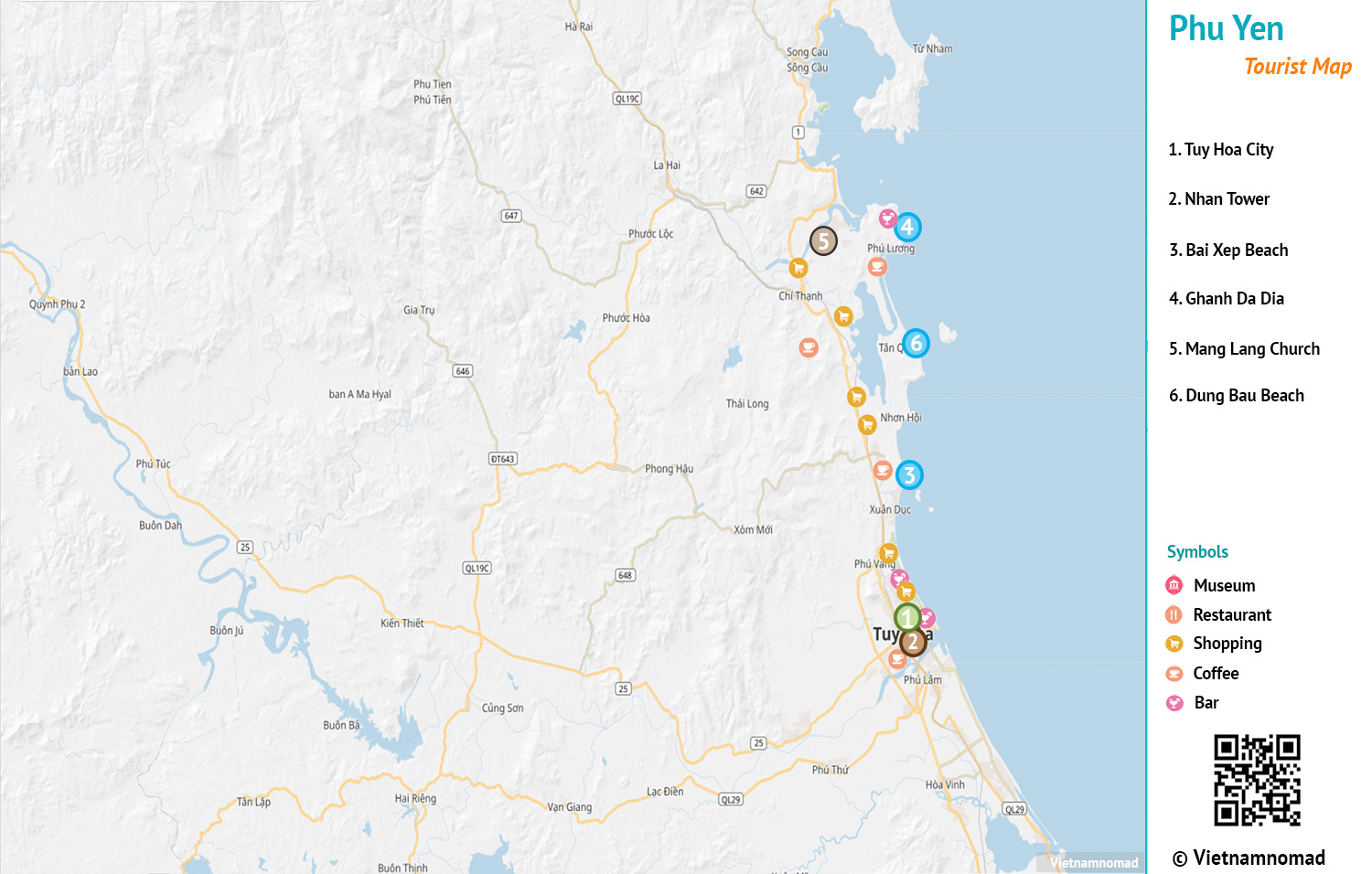 DOWNLOAD PHU YEN MAP
TOP PHU YEN ATTRACTIONS
Tuy Hoa City
Nhan Tower
Bai Xep Beach
Ganh Da Dia
Mang Lang Church
Dung Bau Beach
TOP PHU YEN FOOD
Bun Ca
Nem Nuong
Com Ga Phu Yen
Banh Canh He
Banh Xeo Hai San
TIPS
It would help if you referred to the articles: the ultimate Vietnam travel guide and Vietnam itineraries.
Recommended length of stay in Phu Yen: 2 days.
Thank you and
#MeetinVietnam