We would like to introduce you to Vung Tau tourist map; the map includes the most popular destinations as well as useful information such as restaurants, bars, and shopping in Vung Tau, Vietnam. You can download and use it for your trip.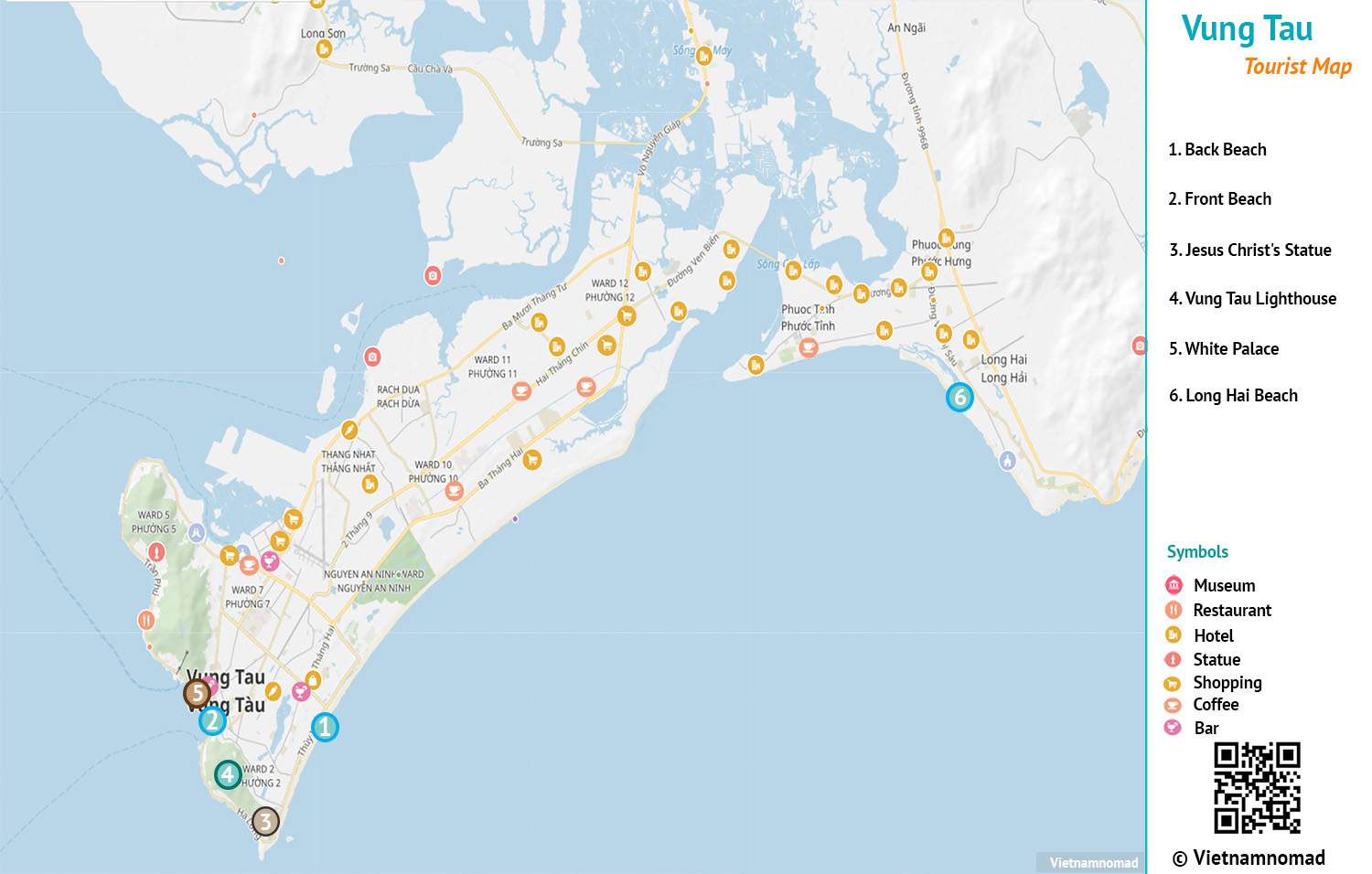 DOWNLOAD VUNG TAU MAP
TOP VUNG TAU ATTRACTIONS
Back Beach
Front Beach
Jesus Christ's Statue
Vung Tau Lighthouse
White Palace
Long Hai Beach
TOP VUNG TAU FOOD
Lau Ca Duoi (Hotpot Stingray)
Banh Khot
Banh Kep
Banh Bong Lan
Vung Tau Yogurt
TIPS
It would help if you referred to the articles: the ultimate Vietnam travel guide and Vietnam itineraries.
Recommended length of stay in Vung Tau: 2 days.
Thank you and
#MeetinVietnam