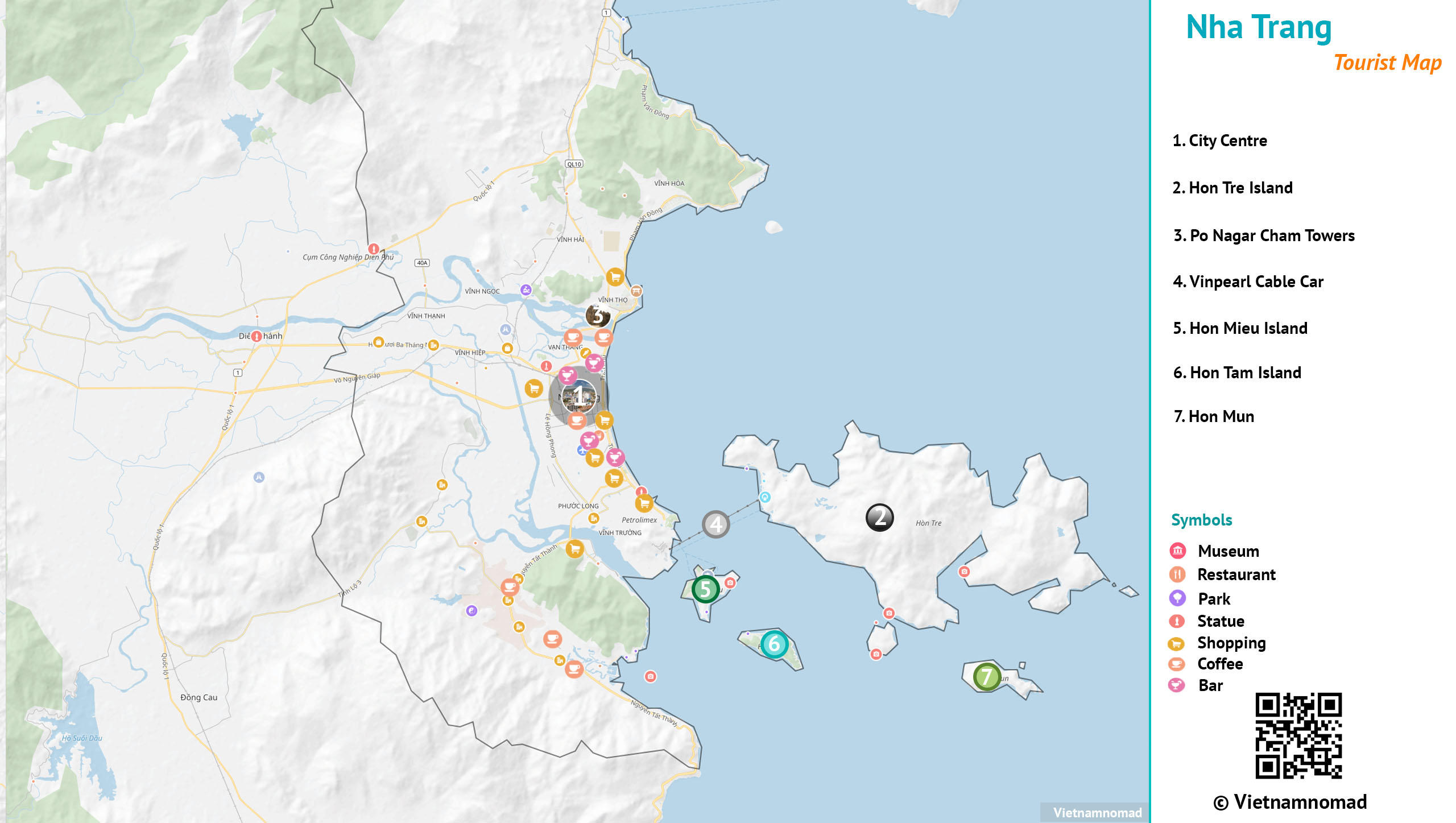 DOWNLOAD NHA TRANG MAP
TIPS
Do not forget to click the download button, archive for offline use when needed.
The best time to visit Nha Trang is from May to July, refer to the article Vietnam map by seasons to devise a suitable schedule.
Recommended length of stay in Nha Trang: 2 – 3 days.
Find out more Nha Trang travel guide:
Nha Trang detailed travel guide
Nha Trang Beach
Hon Tre Island
Dam Market
Ponagar Tower
Hon Mieu
Hon Tam
Hon Noi
Hon Chong
Bun Cha Ca
Bun La Ca Dam
Bun Sua
Nem Nuong
Banh Can
NHA TRANG VIDEOS BY DRONE
Diep Son Island – Khanh Hoa (4K UHD) – A Walkthrough Heaven
Hon Gia Island – Khanh Hoa – The masterpiece of nature – Welcome To Vietnam