1. My Khe Beach
My Khe is one of the best beaches in Vietnam and the first place you have to write in your Da Nang trip's plan. About 3km from Da Nang center, My Khe is the common name of the coastline of 10 km from the Son Tra Peninsula to the Marble Mountains. It is famous for its crystal water, clear seashore and lots of outdoor games.
2. Ba Na Hills
Ba Na Hills is a large tourism area located at the top of Nui Chua with the height of 1489 m above sea level. It's known for the world's longest cable car system, "the most impressive walking bridge in the world" – Golden Hands Bridge, as well as the breathtaking sceneries. Along with My Khe beach, Ba Na Hills is always one of the most attractive destinations in Da Nang.
Address: Hoa Vang District, about 20 km from Da Nang city center.
Price: Adult: 750.000 VND, Child: 600.000 VND (1m – 1.4m)
Cable car operating time: 7:30 am – 9:00 pm. Don't miss the last if you don't plan to stay there.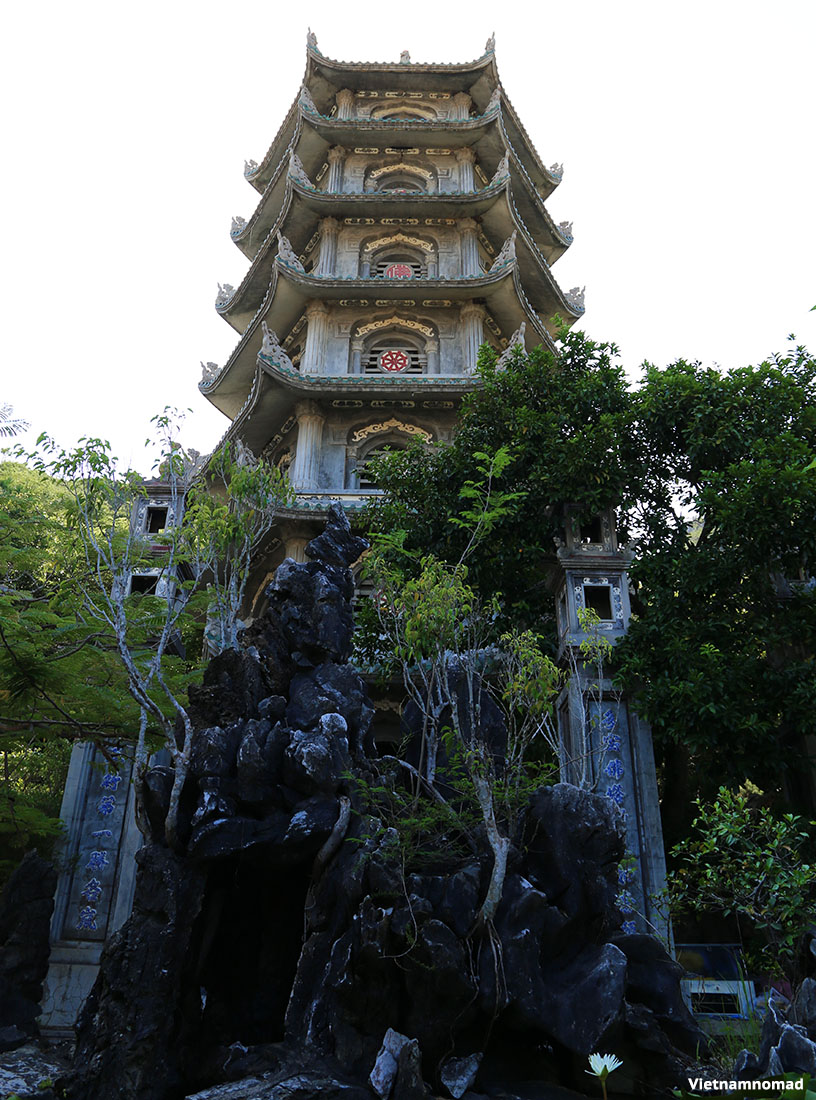 3. Marble Mountains
This is a complex of 5 limestone mountains that rise above the sandy beaches: Kim Son (Venus), Moc Son (Jupiter), Thuy Son (Mercury), Hoa Son (Mars) and Tho Son (Saturn). Ngu Hanh Son mountain has a majestic landscape with ancient mossy rocks and many cultural and special architectural features: Huyen Khong cave, Am Phu cave, Linh Ung pagoda, and Non Nuoc stone carving village.
Address: 52 Huyen Tran Cong Chua, Hoang Hai Ward, Ngu Hanh Son District (located on the route Da Nang-Hoi An).
Price: 40.000 Dong (1,7 USD), free for children under 6 years old.
Opening hours: from 7:00 am – 5:30 pm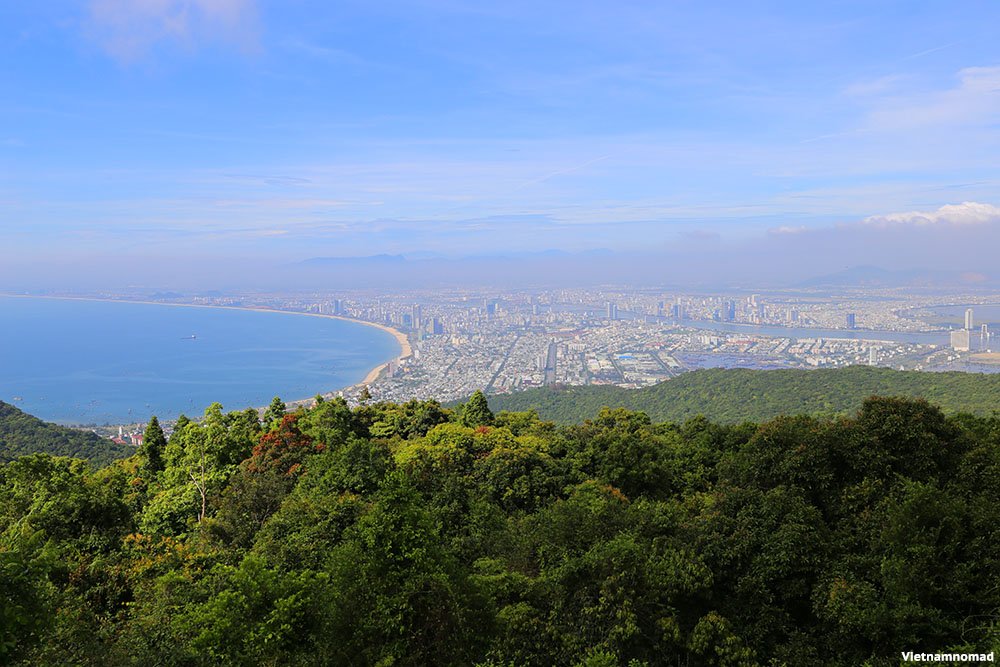 4. Son Tra Peninsula
Ranked at the fourth of the best places to visit in Da Nang is Son Tra Peninsula – the pearl of Da Nang, with coastal road winding and exciting attractions. Located in Tho Quang ward, Son Tra district with an area of 4,439 hectares, including attractions:
Linh Ung Pagoda: Linh Ung Pagoda is the most famous temple in Da Nang, about 10 km from the city center. The outstanding highlight of Linh Ung Pagoda is that the statue of Buddha Avalokiteshvara is considered the highest in Vietnam (67m).
Ban Co Peak: The road to Ban Co Peak is a fantastic journey with many beautiful landscapes of Son Tra Peninsula. Standing on the top of the mountain nearly 700 m, you can see an overview of Da Nang. The perfect time to get this place in the early morning – when the sun and the sea are merging.
You should book a Grab-bike, Grab-car, taxi or rent a motorbike to go there because Son Tra peninsula is huge.
5. Museum of Cham Sculpture
The establishment of a Cham Sculpture Museum in Da Nang was first proposed in 1902 by the Department of Archaeology of EFEO. The museum houses the world's largest collection of Cham sculpture and is an attractive tourist destination of Da Nang.
Address: 02 Road 2/9, Binh Hien, Hai Chau, Da Nang
Price: 60 000 VND (2.6 USD)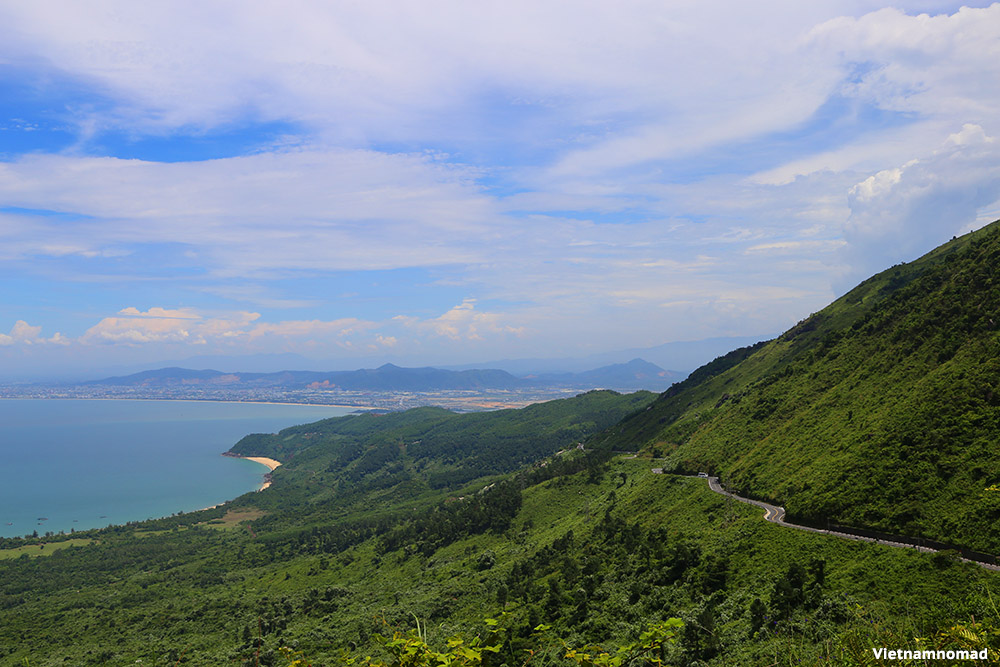 6. Hai Van Pass
Hai Van Pass (The Sea Clouds), is one of the most beautiful and most dangerous passes in Vietnam, located between Da Nang and Hue. It is famous for its beautiful winding roads, sudden curves, and blind corners, while its lookout point offers gorgeous views of Da Nang Bay.
The best way to explore the Hai Van Pass is by motorbike, you can rent a motorbike in Da Nang for 120 000 – 200 000 Dong/day.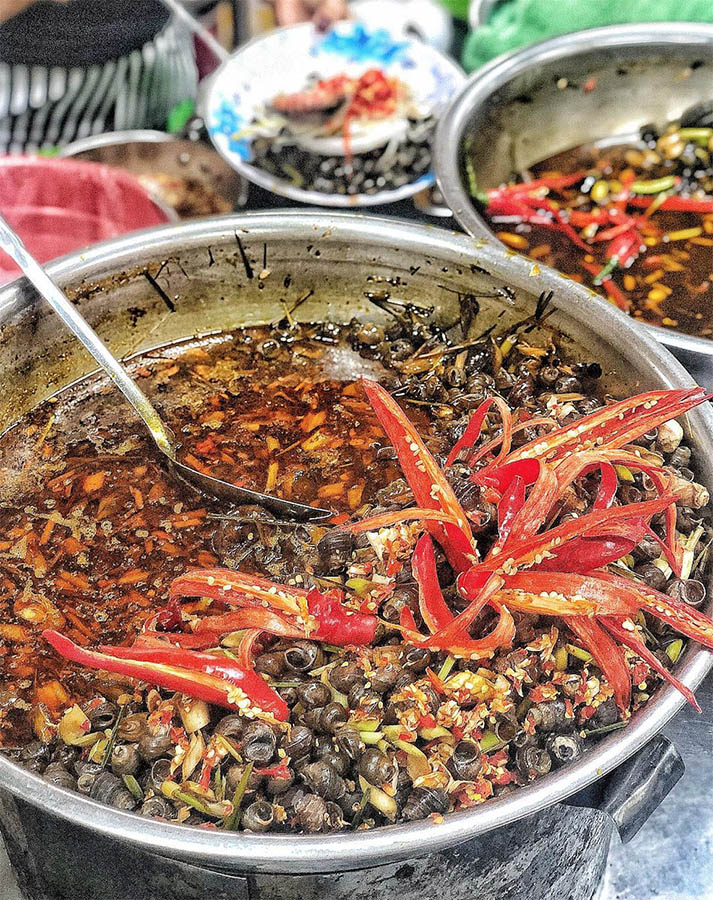 7. Con Market 
Con Market is the largest market in Da Nang located in the city center, known as a culinary paradise of Da Nang. Like Ben Thanh Market in Ho Chi Minh City or Dong Xuan Market in Hanoi, Con Market is an unofficial symbol of Da Nang and where you must-visit. Come here, enjoy some Da Nang street food, and bargain with the seller, it will surely be a memorable experience.
Address: 269 ​​Ong Ich Khiem, Hai Chau 2, Hai Chau, Danang
Opening hours: 6 am – 20 pm.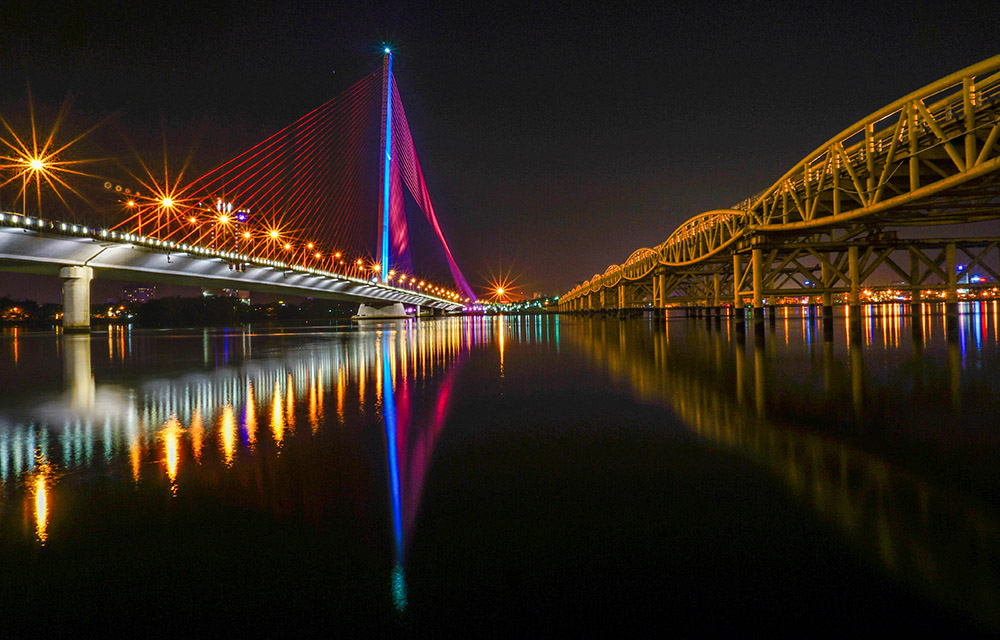 8. The Bridges
Do you know? Da Nang was named the city of bridges. And the bridges here are all unique, very beautiful. Walk along the Han River, watch the sparkling bridges, and count you how many bridges there are.
Dragon Bridge: The bridge was designed and built in the shape of a dragon and to breathe fire and water each Saturday and Sunday night at 9 PM.
Han River Bridge is the first swing one in Vietnam. At 11 pm every weekend, traffic is stopped from crossing the Song Han Bridge and it swings on its axis to allow shipping traffic to pass along the river.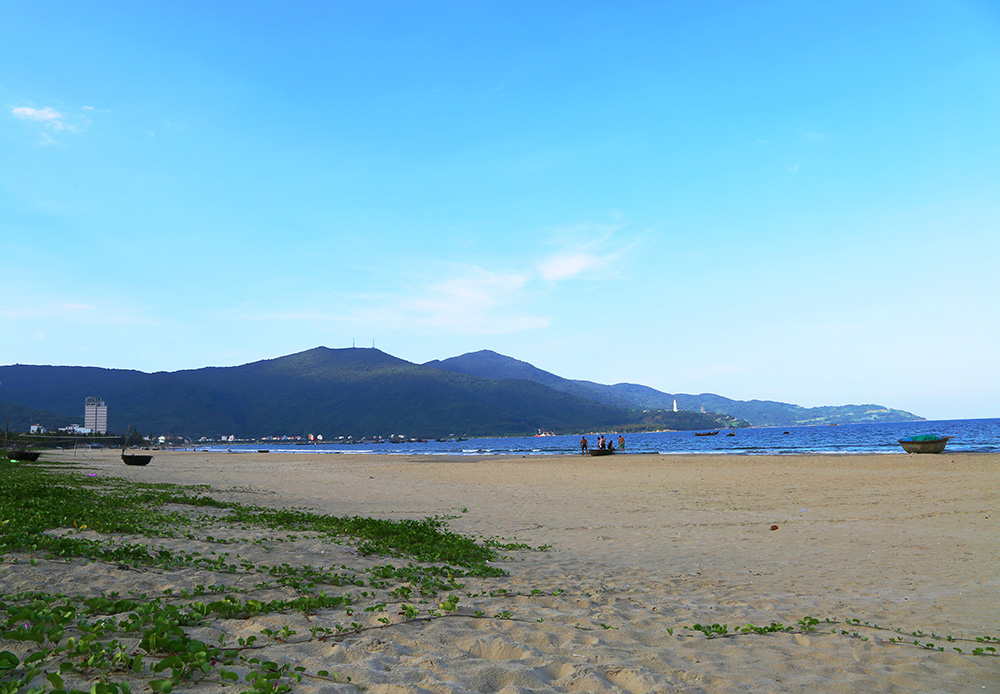 9. Man Thai Fishing Village
Ranked at the ninth of the best places to visit in Da Nang is Man Thai Fishing Village. Located at the base of Son Tra Peninsula, Man Thai beach is one of the most pristine beaches in Da Nang, about 3km from My Khe beach, this is a fishing village of indigenous people, with blue sea, white sand, and golden sunshine. It is an ideal destination for who loves quiet and local life.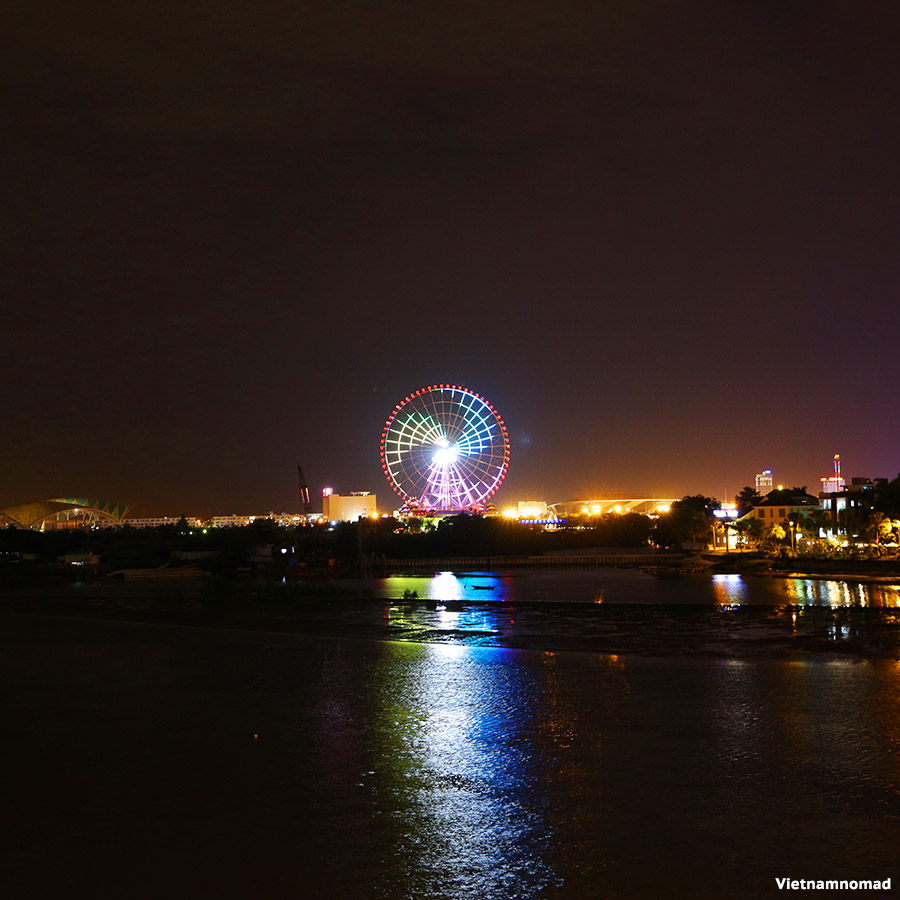 10. Asia Park
Asian Park is the encompassing a site of 868 694 square meters on the bank of the Han River, consisting of three main areas: an amusement park with modern rides, attraction and shows; a cultural park that will consist of ten countries and will focus on traditional architecture and horticulture; and central zone, the interface between modern and traditional features.
Coming to Asian Park you will discover the colorful and laughing world with thrilling games for fun games. Besides, you will be immersed in the cultural space of Asian identity.
Address: 01 Phan Dang Luu, Hai Chau District, Danang
Opening hours:
+ Weekday: 3 pm – 10 pm.
+ Weekend: 9 am – 10 pm.
Price: 200 000 VND/ adult, 150 000/children.
Above are the top 10 attractions in Da Nang, you can read more about Food, Stay and Da Nang Travel Guide for more information. We hope this information will be useful to you.
Wish you have a nice trip, don't forget to send us a message to tell us what Da Nang is in you!