DENOMINATIONS IN CIRCULATION
Some denominations are popularly used ( Images frome Wikipedia, for reference only )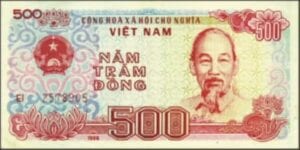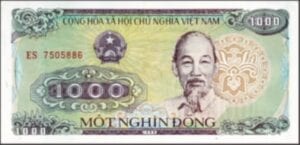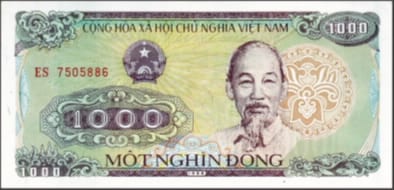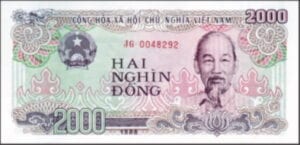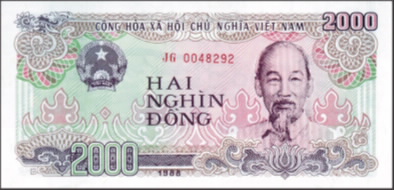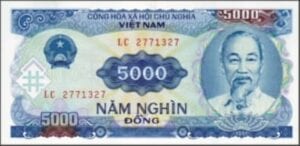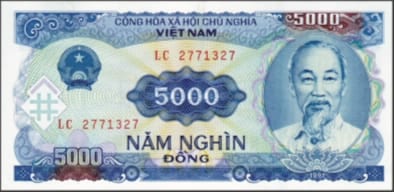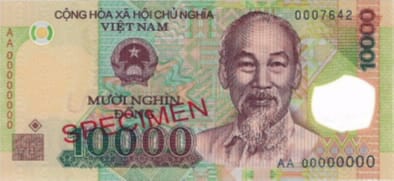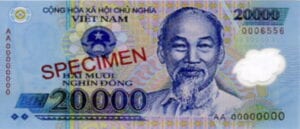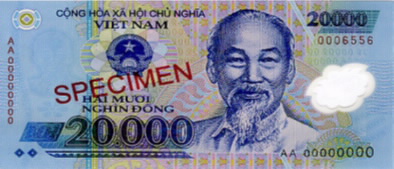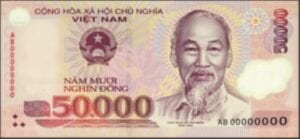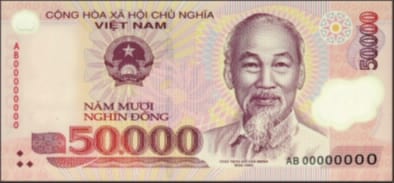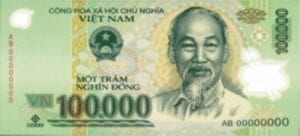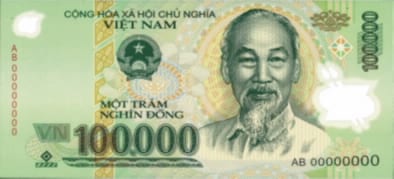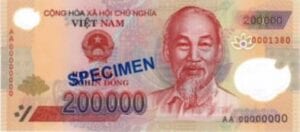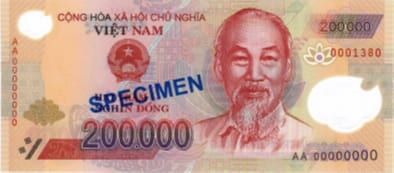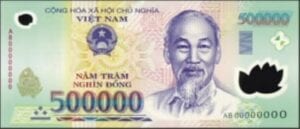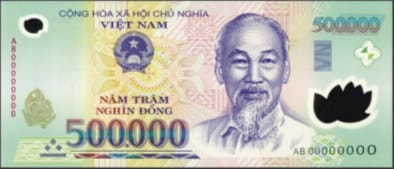 NOTE
Avoid mistaking between denominations are almost the same in appearance as 10 000 VND vs 200 000 VND, 20 000 VND vs 500 000 VND.
Five hundred thousand Dong is the largest denomination now, it's worth approximately US $ 22 (based on the exchange rate in 2019).
You can consult rates via this website
You need to carefully check the change and limited carrying large cash.