Vietnam is the land of history stories and spectacular landscapes. Travelling in Vietnam is often associated with highly renowned sites such as Ha Long Bay, Hoi An, and Ho Chi Minh City. However, there are still many more secrets off the beaten track to be appreciated in the long-stretching country. Here are the top 10 overlooked but incredible destinations in Vietnam that will fill you with a sense of awe.
1. Ha Giang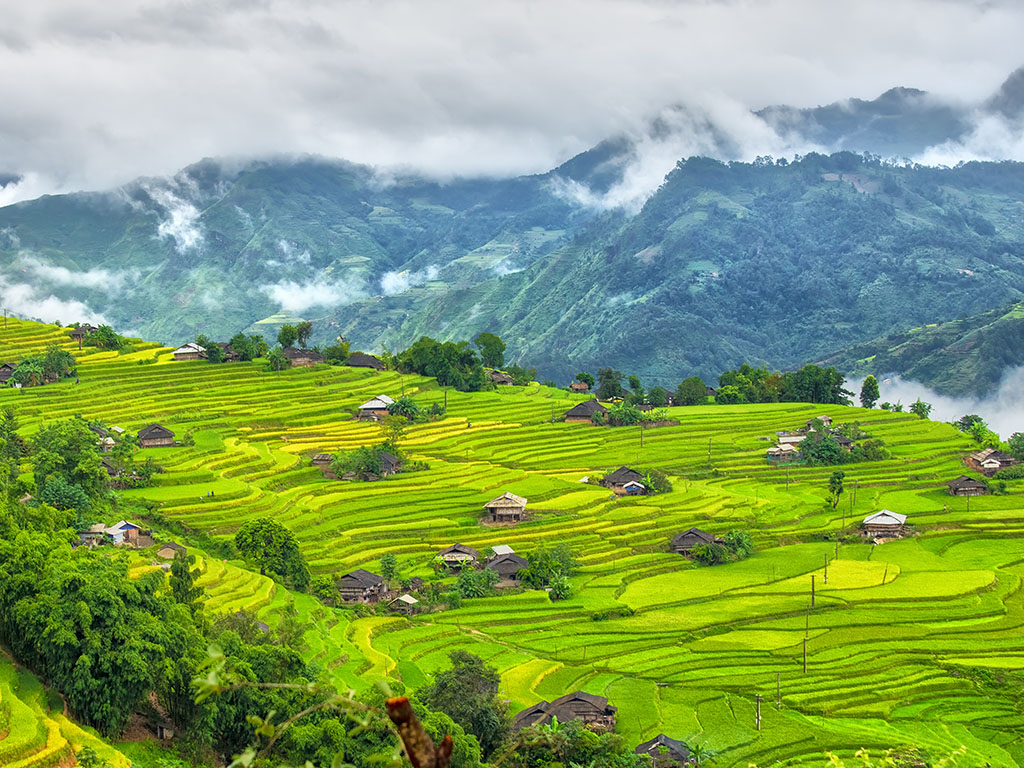 Ha Giang is not an adventure for everyone. As the northernmost province of Vietnam and bordering China, Ha Giang boasts an extreme landscape of thrilling peaks and deep valleys. It is considered the ideal route for motorbike trips and promises to be a once-in-a-lifetime experience. With its amazing weather, the vibrant natural colors of its native flora, and the gentle singing of waterfalls and forests year-round, Ha Giang is a precious gem.
In Ha Giang, you will encounter remote villages and minority ethnic groups with well-preserved lifestyles and traditions. A highlight of those people is their colorful flea markets, such as Dong Van and Quyet Tien outdoor markets, which are unlike anything you have seen. With its sinuous mountainous setting, Ha Giang is also home to picturesque and dangerous passes, known to be the most striking in the country.
Ha Giang is truly out of this world. To truly understand the mythical praises, you must see and feel it with your own eyes and senses.
2. Lao Cai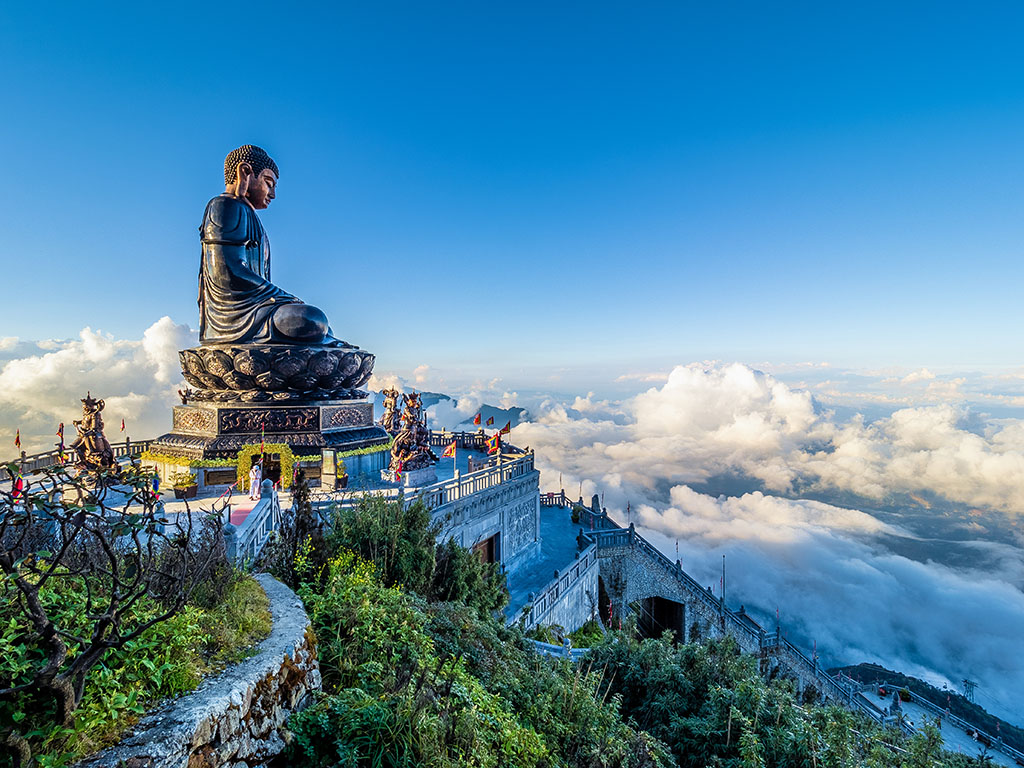 Speaking of the Far North of Vietnam, travelers may only be aware of Sapa, not realizing it is just a small part of the vast Lao Cai landscape. Lao Cai offers much more than the over-touristed Sapa.
Locals often describe Lao Cai as a "chameleon" that changes colors with the seasons: pink plum and cherry blossoms in spring, white clouds on a blue sky in summer, golden rice terraces in autumn, and wooden brown trees and houses in winter. No matter when you visit, Lao Cai will offer an incredible landscape.
There are many lesser-known villages outside of Sapa that offer exotic festivals throughout the year and stunning landscapes, such as Cat Cat, Ta Phin, and Ta Van. After arriving in Sapa via one of the world's most beautiful mountain train rides, you can take a motorbike to explore the authentic minority villages around the highland city or go on a trek amidst beautiful weather and natural surroundings.
This province is full of unmatched beauty that will cast a mysterious spell on you, making you fall in love and want to keep exploring its charm.
3. Yen Bai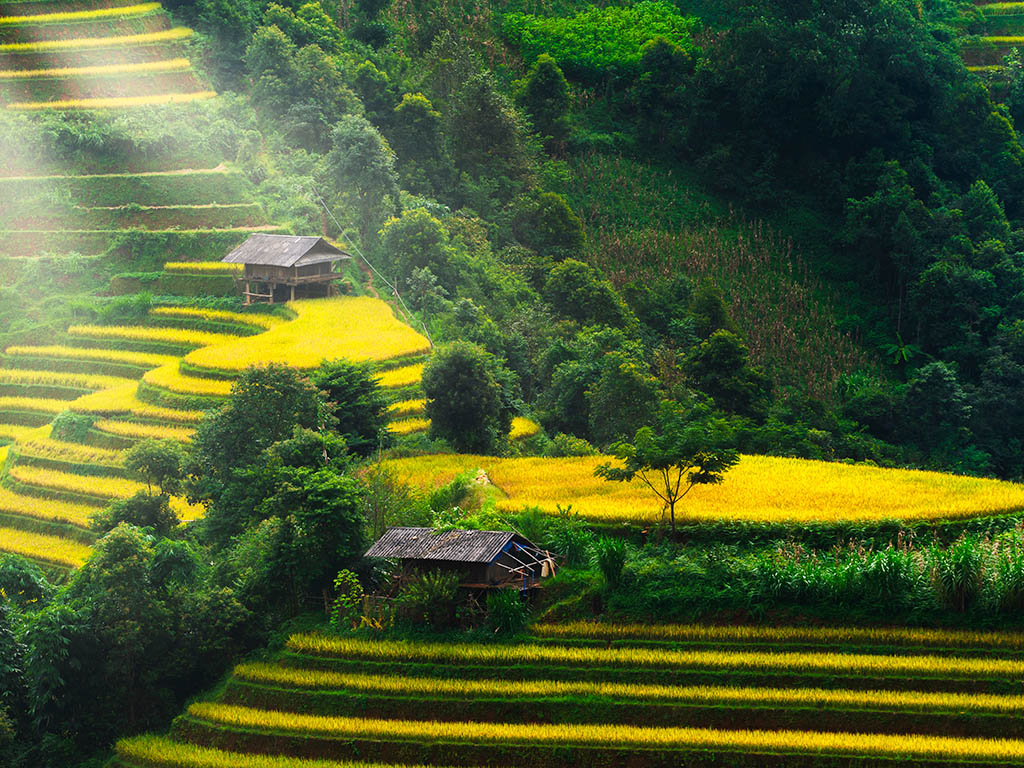 The North of Vietnam boasts many stunning landscapes, and Yen Bai is another addition to the list. It's just a three-hour bus ride from Hanoi and is an ideal destination for adventure and nature enthusiasts. This agriculture-based province is famous for its rice terraces, which are its signature. Yen Bai was selected to host the Paragliding Festival, where participants can soar over the golden rice fields and enjoy a breathtaking view. Yen Bai is one of the few places in the country with a hot spring, making it a perfect spot for relaxation amidst the gorgeous ripening rice terraces in Mu Cang Chai. And the emerald expanse of Thac Ba Lake, set amidst magnificent limestone mountains, is another must-see site.
Take a stroll through the gemstone market in Yen Bai for a unique experience. Despite being open only for a few hours a day, the market offers a diverse selection of high-quality gemstones, which are sourced from deep within the mountain ranges by local people. Your stay in Yen Bai may not be the most luxurious, but it will certainly be one of the most exclusive during your time in Vietnam.
4. Quang Binh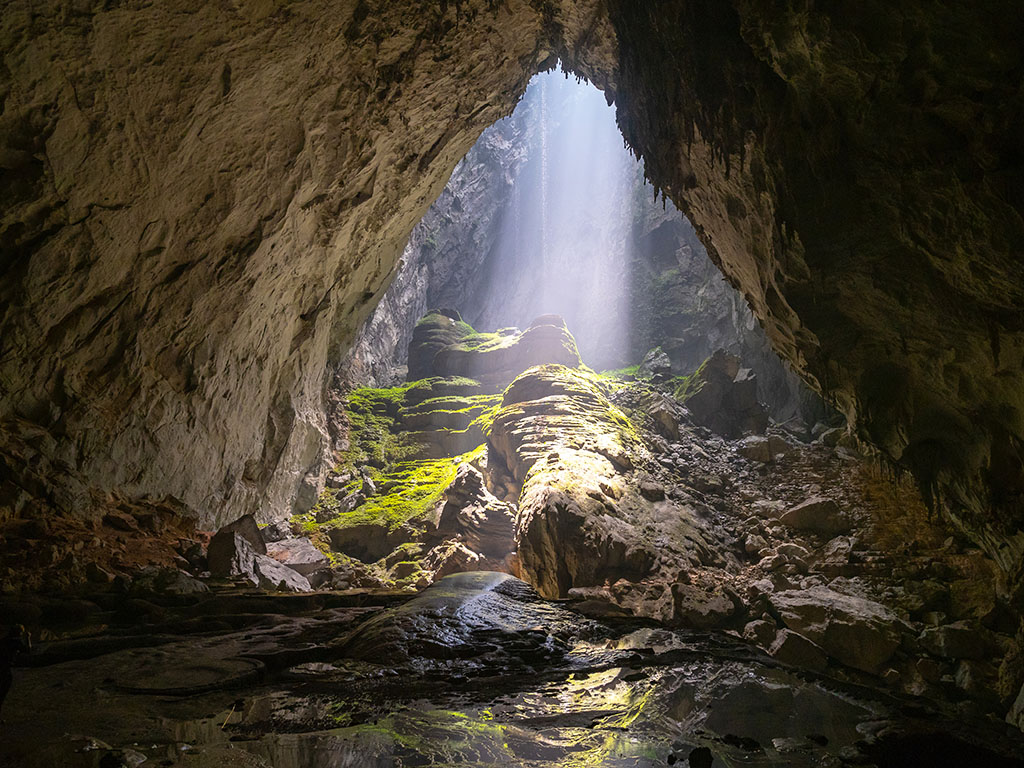 Quang Binh is often mistaken for Quang Ninh, which is home to the well-known World Heritage Site and popular destination, Ha Long Bay. However, Quang Binh is a hidden gem with its diverse landscapes and thrilling activities. It's the place to go for the ultimate cave trekking experience, offering options for all levels and lengths of time. This province is home to a remarkable cave system, including the famous Son Doong Cave, as well as the diverse Phong Nha-Ke Bang National Park, recognized by UNESCO.
The capital city of Dong Hoi is the heart of Quang Binh and a must-visit destination. You'll be amazed by the Mooc Spring Complex, a peaceful spring surrounded by lush green forests that's straight out of a fairytale. Whether you're looking for a quiet escape into nature or an action-packed adventure, this little paradise has something for everyone.
5. Kon Tum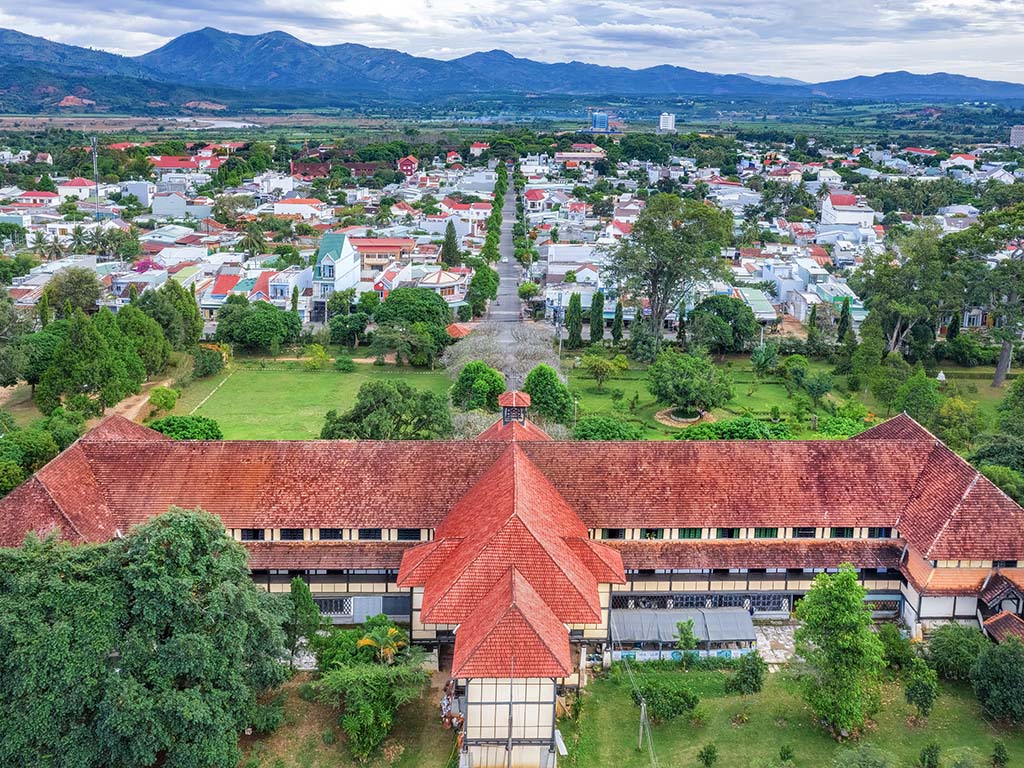 Kon Tum is located in the Central Highlands of Vietnam and borders both Cambodia and Laos, making it easily accessible via the international border crossing. This province is characterized by its free and wild spirit, with people who have grown up among the vast forests. The lifestyle and traditions of the area have been well-preserved for generations, with people living in communal houses, socializing and dancing around campfires, and embracing the soul of their Gong culture, a traditional musical instrument. Kon Tum cuisine is also reflective of the culture of the highlands, where food is often cooked in bamboo tubes and seasoned with wild spices harvested from nature.
Some of the highlights of a trip to Kon Tum include crossing the hanging bridge that connects the iconic minority villages of Bar Nah and Kon Klor, visiting the rustic yet beautiful wooden churches, and taking a refreshing swim at the hidden waterfalls.
One of the highlights of your visit to Kon Tum will be Mang Den (Black Bambooshoot), an eco-paradise nestled in the peaceful highlands, offering a glimpse into the beauty and offerings of the area.
6. Quy Nhon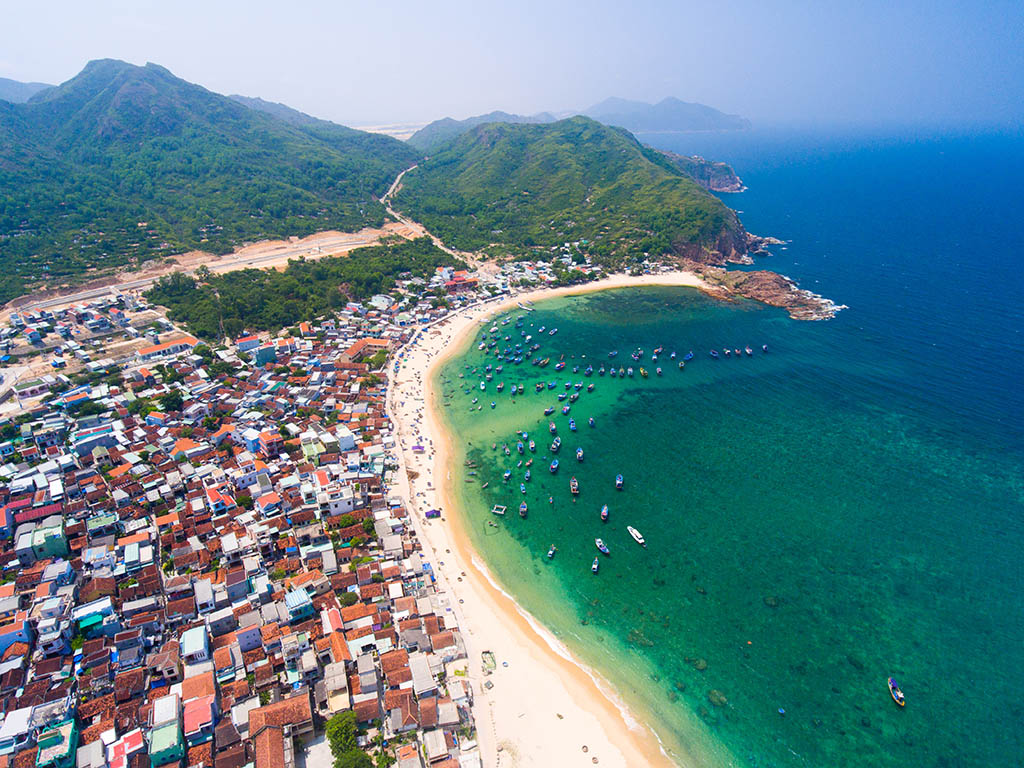 Quy Nhon a coastal city in Central Vietnam's Binh Dinh Province, is a hidden gem that offers a unique blend of natural beauty and peaceful ambiance. Among the stunning beaches that line the coastline, one of the most notable is the favored beach of Empress Nam Phuong, the Queen of the last emperor of Vietnam, characterized by its egg-shaped stone shore.
The cuisine in Quy Nhon is exceptional, featuring its own unique seasoning style – simple yet full of flavor. Some must-try dishes include bun ca, banh xeo, and banh canh. It is hard to say whether it's the landscapes, the food, or the people that make you fall in love with this city, but there is something about it that slowly steals your heart and leaves you feeling calm.
Quy Nhon is gaining more and more attention as a beach paradise, so it's best to visit before it becomes too touristy and mainstream.
7. Phu Yen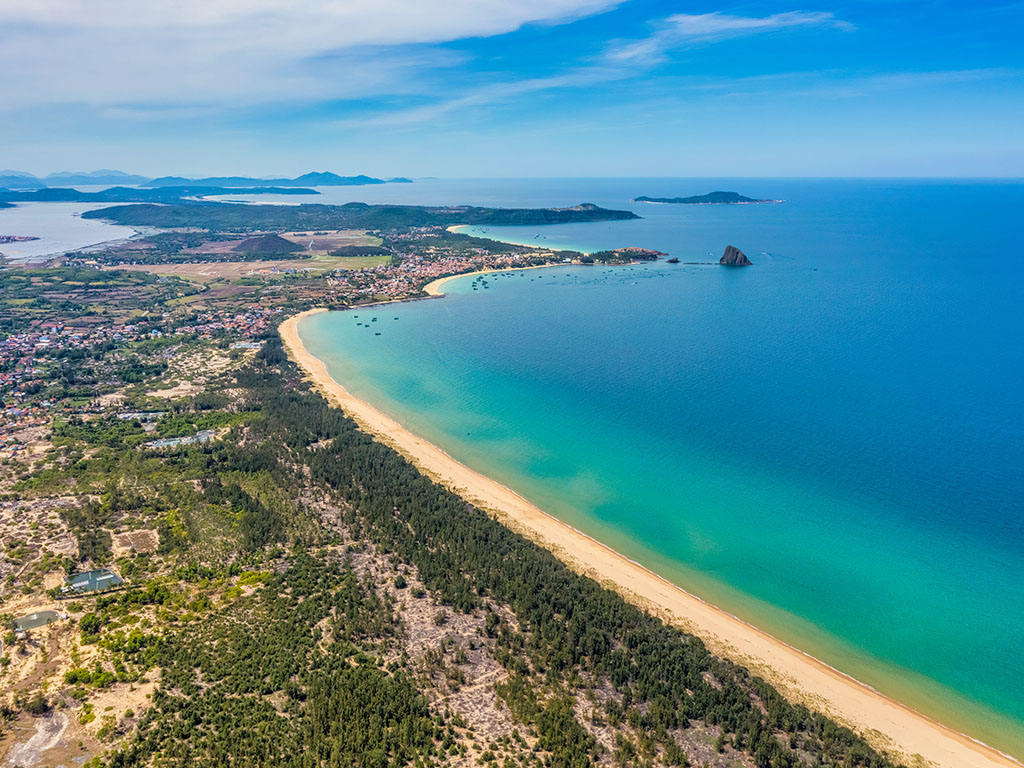 Phu Yen, a coastal province in Central Vietnam, is a true gem that is appreciated not only by international tourists but also by local travelers. Recently made more famous by its appearance in a popular local film, Phu Yen is known for its breathtaking landscapes, including vast green fields dotted with yellow wildflowers.
Phu Yen is also known as the "land of the rising sun," as it offers stunning views of the first rays of the day across Vietnam. With some of the most beautiful yet understated beaches and cliffs, this is the perfect destination for those who seek serene beauty. Additionally, Phu Yen is home to the longest remaining bamboo bridge in Vietnam, surrounded by an immense lake and mountain setting, making it an unforgettable experience.
Phu Yen's tranquility deserves a more extensive article, but this is the place for those who seek untapped beauty.
8. Buon Ma Thuot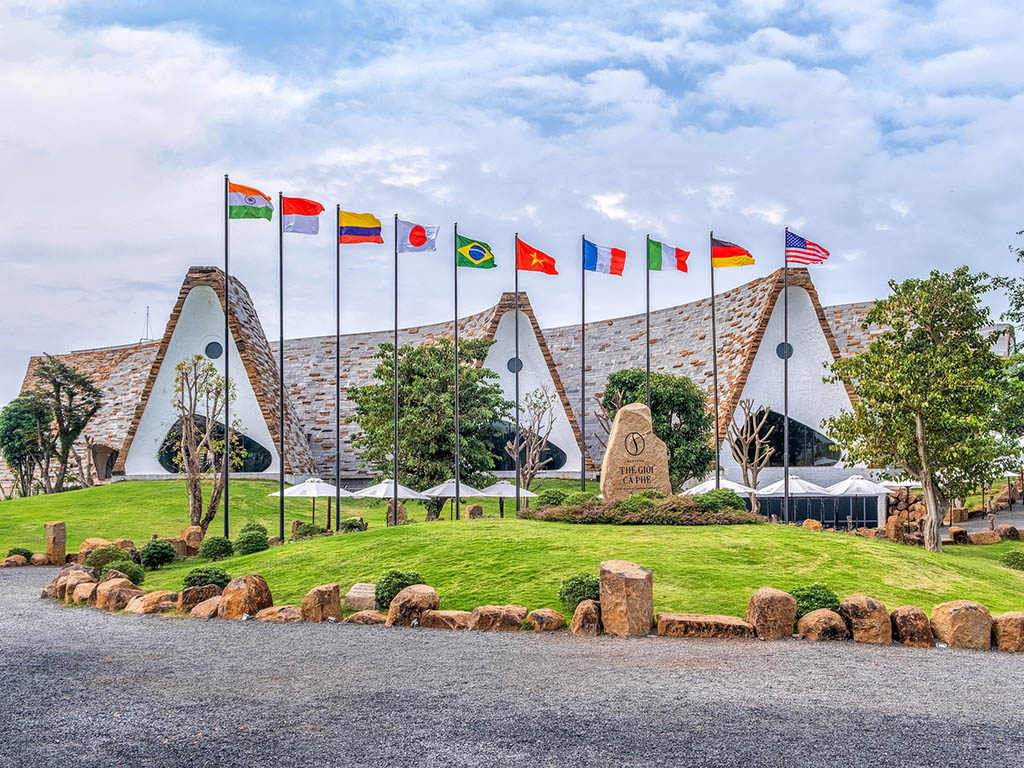 Buon Ma Thuot, a city in Dak Lak Province in the Central Highlands of Vietnam, is home to several minority ethnic groups who have lived in this mountainous region for thousands of years. If you are a nature lover, this is the perfect destination for you. You will be amazed by the traditional wooden-house villages and the breathtaking natural landscapes, including vast coffee hills, waterfalls, and hundred-year-old rock formations.
As one of the largest coffee producers in the country, Buon Ma Thuot is a great place to sample the best coffee in Vietnam. The cuisine here is also unique and reflects the free spirit of the local people. Ingredients, such as free-range chickens and wild boars, and cooking methods, which use wild vegetables, guarantee a memorable dining experience.
The best time to visit Buon Ma Thuot is from December to April. Although the city is undergoing development, it still maintains its authentic lifestyle outside of the city center and offers convenient transportation and accommodations for travelers.
9. Tay Ninh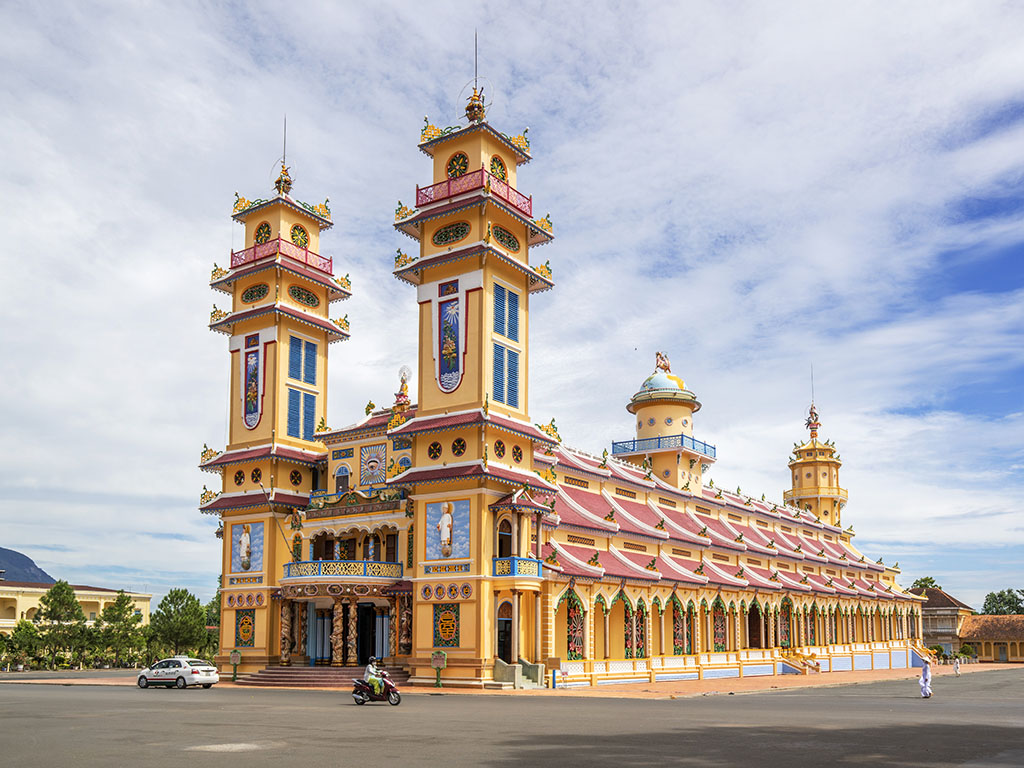 Located a short distance from the bustling metropolis of Ho Chi Minh City, a trip to Tay Ninh offers a glimpse into one of the world's most unique religions: Caodaism. This religion is characterized by its many temples and by its followers dressed in white Ao Dai, the traditional Vietnamese dress.
Not only does Tay Ninh offer a religious experience, it also boasts a number of beautiful camping spots that are perfect for a road trip and picnic from Ho Chi Minh City. And with several newly-formed lakes around the base of the Black Virgin Mountain (Ba Den), there's a range of activities to keep you entertained throughout the day.
10. An Giang
An Giang is a large province that packs a surprising and charming punch. Located on the border with Cambodia and with the vast Mekong River running through its fertile landscape, this province will amaze you with its rich agricultural traditions, religious and historical significance. With its expansive terrain, you will want to return over and over again to fully explore all that An Giang has to offer.
Begin your journey in Chau Doc, where you can row through the spooky yet surreal Tra Su Cajuput Forest and take in the fresh air while cruising around the floating village and admiring the natural beauty of the God Lake, the largest freshwater lake in the Mekong Delta. The lush landscape is dotted with rows of palm trees and elegant temples, surrounded by emerald forests and lakes.