Here are some suggested itineraries in Vietnam, including a 10-day Vietnam itinerary, a 2-week Vietnam itinerary, a 3-week Vietnam itinerary, and a 1-month Vietnam itinerary.
Click on the photo to see a detailed travel guide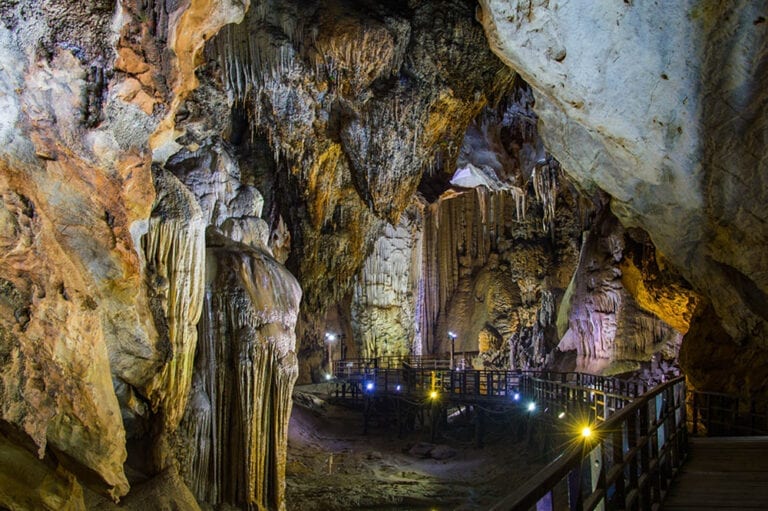 Things to do: Phong Nha – Ke Bang National Park, Paradise Cave, Nhat Le Beach.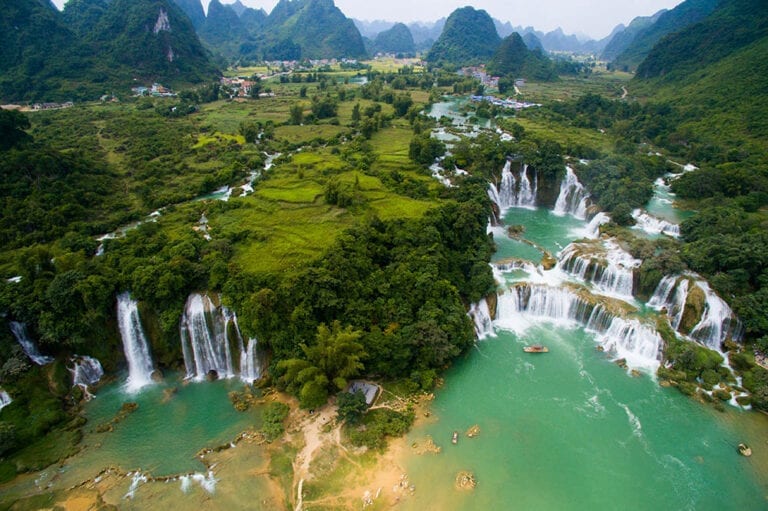 Things to do: Ban Gioc Waterfall, Pac Bo Historical Site, Phat Tich Truc Lam Ban Gioc Pagoda.
In Vietnam, there are 4 airlines: Vietnam Airlines, Vietjet Air, Pacific Airlines, and Bamboo Airways. Click on the links to book flights directly from the airlines.
You should book a train ticket on the official website of the Vietnam Railway Corporation: dsvn.vn.
Click on the photo to see a detailed travel guide for each destination, including directions for travel, dishes, and accommodation.
The daily cost in Vietnam is around 40 USD, which is the average expenditure of many tourists. Here are some fixed costs:
Transportation costs (click on the itineraries above to learn more).
The cost of staying in a private hotel/homestay is about 15-20 USD/night. If you are a solo traveler, hostels can be an economical option (about 5 USD/night).
The cost of food is about 10-15 USD/person/day.
The cost of entrance to the monuments, tourist spots is about 0.5-2 USD/ticket.